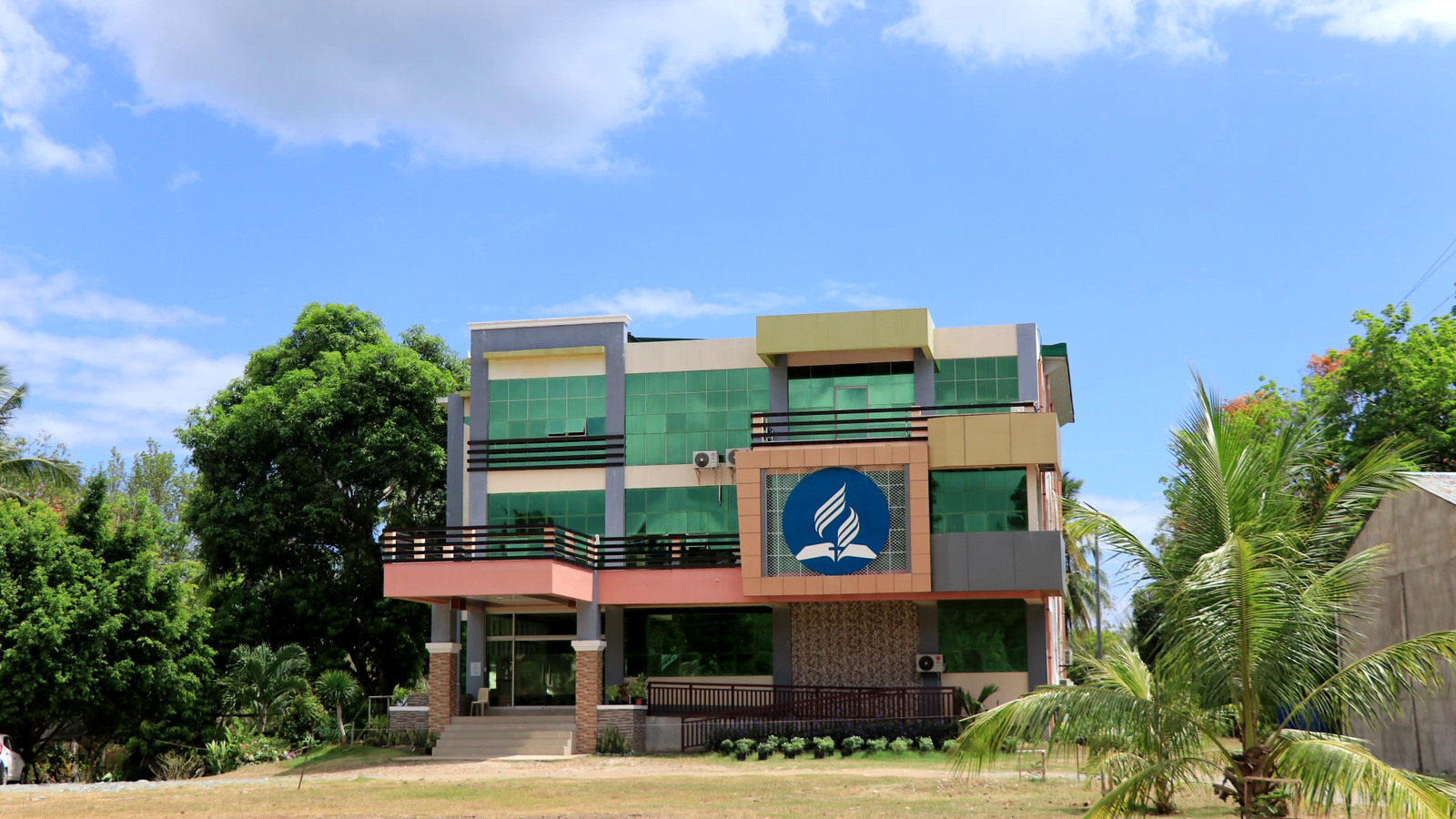 Zamboanga Peninsula Mission
×
Chrelsa Joy A. Salarda hails from Ipil, Zamboanga Sibugay. An alumnus of Adventist University of the Philippines, she has worked as a media volunteer and edited several publications for Zamboanga Penninsula Mission. She has taken a break from teaching to focus on her postgraduate study and freelance writing.
First Published: November 12, 2020
Formerly Southwestern Mindanao Attached Field, Zamboanga Peninsula Mission was organized in 2004 and reorganized in 2008. It is a part of South Philippine Union Conference in the Southern Asia Pacific Division of Seventh-day Adventists.
Territory: Provinces of Basilan, Shariff Kabunsuan, Sulu, Tawi-Tawi, and Zamboanga-Sibugay, and some municipalities in the Zamboanga del Norte, and Zamboanga del Sur Provinces.
Statistics (June 30, 2019): Churches, 236; membership, 47,896; population, 4,488,635.1
Origin of Adventist Work in the Territory of the Conference
Zamboanga Peninsula Mission (ZPM) is one of the newest Adventist missions in the island of Mindanao, Philippines. ZPM was originally under the supervision of the Western Mindanao Conference from 19582 until January 2004. The pioneering work in ZPM could be traced back when Tiburcio Delos Reyes Singuillo and his wife migrated from Magallon, Negros Occidental in Visayas to Sindangan del Norte in 1922.3 In the same year, Tiburcio was converted into the Adventist faith; and his wife followed the next year.4 In August 1925 the first Seventh-day Adventist Church in ZPM was built in Sindangan.5 By 1926 its church members grew to thirty.6
Adventist presence went far and wide in Zamboanga del Norte in the 1920s. The earliest churches were built in Labason, Tamil, Tigbao, Salug, and Maasim.7 Bible studies and public preaching happened in the 1960s. In 1966 Attorney Mariano Macias, the grandson of Tiburcio Singuillo, led branch Sabbath Schools and Vacation Bible Schools in Sindangan, where a large number of non-Adventist children attended.8 The last to survive among the earliest Adventists is Cornelia M. Billiones who celebrated her 100th birthday on May 15, 2017, when Sindangan Adventist Church (SINAC) and mission leaders honored her for her active participation during the bourgeoning years of Adventist work in Sindangan. She died shortly on June 5, 2017.
Organizational History of the Conference
In the 1950s, Adventist membership increased. In 1958 Western Mindanao Mission (WMM) was organized after it was "deemed spiritually mature."9 Under its supervision were the areas covered presently by Zamboanga Peninsula Mission (ZPM): the Zamboanga peninsula and the Sulu archipelago. WMM reached conference status in 1994 and was renamed Western Mindanao Conference.10 During the third General Constituency Meeting of WMC on November 16-18, 2000, it was voted to divide the WMC into two—the other was to become a new attached field.11 The final turnover of the governance of the new attached field was presented in the fourth Constituency Meeting in November 20-23, 2003. In January 2004, Southwestern Mindanao Attached Field (SMWAF) began its formal operation.12 Ephraim O. Paquibo served as the first president and Teofilo C. Alcorin as the first secretary-treasurer.13 In total there were 2 administrators; 14 ordained ministers; 12 regular elementary teachers; and 148 literature evangelists.14 The churches first to be organized under SMWAF were the churches of Tambalang, Mambong, Gaycon, and Suminalum.15
SMWAF's first headquarters was located in a rented building in Guiwan, Zamboanga City in 2004;16 however, it became clear that the small space and the less private setting of the area proved to be unfavorable for office work. In early 2005 a house and lot property in the Talon-talon Loop was bought.17 On May 2005 the office was transferred there.18
In 2006 Luciano T. Nermal Jr. served as the second president. Antonio V. Pamunag served as secretary and Ronald Hazel B. Ramos as the treasurer, holding this position since 2006.19 In the same year, the management and administration of Bongao Adventist Elementary School (BAES) were officially turned over to SMWAF after the school had been accepted as an affiliate of the SMWAF Education Department in 2005.20 Adventist missionaries in Bongao founded BAES on February 24, 2002.21 The school regularly welcomes a regular number of 200 Muslim students.22 BAES has played a large role in the Adventist-Muslim Relations (AMR) activities in Tawi-tawi.
In 2007, Edwin C. Gulfan served as the third president. Antonio V. Pamunag retained his position as secretary.23 During Gulfan's tenure, the need for Adventist education in the secondary level became a priority. Several places were mentioned for a possible location for the academy; however, the idea to set it up in Cawa-cawa, Zamboanga City was more well-favored. Then Caldwell Adventist Academy (CAA), the first SMWAF academy, began its formal operation in 2008.24 CAA was the recipient of the Thirteenth Sabbath School Offering in the first quarter of 2009. The management of CAA was assumed by ZPM management per recommendation from the South Philippine Union Conference (SPUC) in 2009.25
Four years after SMWAF was formalized, it held its first Constituency Meeting in Batu, Zamboanga Sibugay on August 13, 14, 2008, during which SMWAF was granted its request for mission status.26 Its name has since been changed to Zamboanga Peninsula Mission. On November 30, 2008, it was approved by the executive meeting that an added prerequisite for internship for ministers is to have at least a year of assignment in Jolo, Sulu, Mapun and Tawi-tawi.27 As per the statistical report in 2009, ZPM had 259 churches; 18,917 church members; 19 ordained ministers; 216 literature evangelists; 9 credentialed ministers; and 14 office workers.28
In 2009 Eliezer M. Bacus served as fourth president and Ronald Hazel B. Ramos as secretary-treasurer.29 Around this time there was a proposal to build a gymnasium that could accommodate massive Adventist gatherings ideally to be held in Ipil, Zamboanga Sibugay, 112 kilometers away (70 miles) from Zamboanga City. A major reason for this was that Ipil holds a far more favorable strategic location. A year later property of 20,000 square meters was bought in Purok Orchid, Tiayon, Ipil, Zamboanga Sibugay.30 Immediately the gymnasium was under construction.31 In 2010 ZPM granted educational aid to workers with children enrolled to CAA.32 In that year according to the statistical report, ZPM had 262 churches; 20,768 church members; 20 districts; 49 regular workers; 11 ordained ministers; 8 credentialed literature evangelists of 116.33
In 2011 Antonio V. Pamunag served as fifth president and Harlan G. Gaid as secretary.34 By this time representatives from respective churches started to gather in the gymnasium named Adventist Convention Center (ACC) for massive meetings and conventions. In 2012, on the same site in Tiayon, the mission building was constructed. Although the building was still half-finished at the time, nevertheless, the office was transferred there on February 1, 2013.35
In May 2013, the first group of workers interested to take up courses in Clinical Pastoral Education (CPE) was approved, and the classes were held in the mission office.36 The CPE program was found to coincide with the aims and visions of ZPM to produce ministers with better and more quality ministerial services to the areas they were appointed to. According to the statistical report in 2013, ZPM had 269 churches; 25,934 church members; 20 districts; 59 regular workers; 17 ordained ministers; 7 credentialed ministers; and 179 literature evangelists.37
Sometime in 2013, Pamunag and Mongaya, then president of Northeastern Mindanao Mission (NEMM) swapped places. The former became the president of NEMM, and the latter of ZPM; hence, Solomon V. Mongaya served as the sixth president and Elvin R. Salarda served as secretary in 2014.38
Funding for the still-unfinished mission building became one of the major priorities during Mongaya's tenure. The administration also gave financial aid to chapels in Batu, Buenavista, Sindangan, and Tubig Indangan.39 During the third Constituency Meeting in 2015, the operating policy recommended by SSD was approved.40 The sisterhood of 13 organized churches were accepted.41 According to the statistical report in 2015, ZPM had 269 churches; 31,090 church members; 8 credentialed ministers; 20 ordained ministers; 23 regular elementary teachers; 5 regular academy teachers; and 251 literature evangelists.42
In 2016 Elvin R. Salarda served as the seventh president and Arnold C. Sombilon as secretary.43 In the same year, all ministers were required to take up at least one unit of Clinical Pastoral Education (CPE) before ordination.44 From 2017 the administration paid a wider attention to Adventist-Muslim Relations (AMR) in Sulu Archipelago and other Muslim-dominated areas in the Zamboanga provinces. Sometime in that year, Southeast-Asia Pacific Division (SSD) appropriated funds for the first three jungle chapels in Tunggusong, Di-ungos and Lumboy in Tawi-tawi.45
On September 20, 2018, at the ZPM mission office building, a fellowship meal was held between ZPM leaders and a handfull of prominent Muslim leaders. The meal was to "increase understanding between the two faiths in the region and provide opportunities for fellowship and respectful exchanges."46 In attendance were 14 ustadz (teachers in Arabic), 11 imams (worship leaders), and 7 panglimas (tribal leaders).47 Fellowship meals have been held in various places in Bongao, Siocon, and Payao. In 2019 Mapun Adventist High School was turned over to ZPM management.48 With the majority of the students being Muslims, the said high school had been run by Adventist missionaries since 1973; and by 2019, it became the second academy school of ZPM.49
Toward the end of 2019, AMR representatives from ZPM together with representatives from the South Philippine Union Conference (SPUC) visited Mapun for the groundbreaking of the first house of worship (mosque) to be constructed.50 It was completed in 2020. The second house of worship is under construction in Liloy, Zamboanga del Norte.51 Both were funded by SSD, SPUC, and ZPM.
Meanwhile, the General Conference sent funds for Global Mission (GM) workers to be assigned in Liloy, Jolo, and islands Sitangkay, Simunul, Bongao, and Mapun in Tawi-tawi; also, supporting ministries Gospel Outreach and Jesus for Asia also sent funds to ZPM for ministers working in the Muslim ministry. These workers learned Arabic and underwent training dealing with a better understanding of Muslims in Mindanao.52 The first group of GM workers were sent to their respective assigned areas in the middle of 2019. Along with that, the building of the first Urban Center of Influence for Adventist-Muslim Relations in the Asia Global Mission Office is under construction in Jolo. ZPM leaders are hopeful that the said center will play a significant role in ushering future success of AMR-related activities in Sulu Archipelago.53
In the second quarter of 2019, there were 236 churches; 47,896 church members; 13 credentialed ministers; 22 ordained ministers; 22 regular elementary teachers; 7 regular high school teachers; 148 literature evangelists; and 77 regular workers.54
List of Presidents
Ephraim O. Paquibo (2004, 2005); Luciano T. Nermal (January-December 2006); Edwin C. Gulfan (2007, 2008); Eliezer M. Bacus (2009, 2010); Antonio V. Pamunag (2011-2013); Solomon V. Mongaya (2013-2015); Elvin R. Salarda (2016-present).
Sources
Anguillon, Cart T. "Adventists Strengthen Ties with Muslims in Southern Philippines." Adventist World (Online), September 26, 2018. Accessed March 7, 2021. https://www.adventistworld.org/adventists-strengthen-ties-with-muslims-in-southern-philippines/.
Asis, Bobby M., and Tornalejo, Remwil R. "Western Mindanao Conference." Encyclopedia of Seventh-day Adventists. Accessed March 4, 2021. https://encyclopedia.adventist.org/article?id=CAUA&highlight=Western|Mindanao|Conference.
"Brief History of Caldwell Adventist Academy." CAA Archives, Zamboanga, Philippines.
Church Record List. ZPM Archives, Zamboanga Sibugay, Philippines.
"GC sends Global Mission Workers to ZPM, sets up a study center in Jolo." El Fuente, ZPM Newsletter, June 2020.
Inaugural Constituency Meeting, Action # 2008-045, June 9, 2008. ZPM Archives, Zamboanga Sibugay, Philippines.
Seventh-day Adventist Yearbook. https://www.adventistyearbook.org/.
Singuillo, Tiburcio D., Baptismal Record, Sindangan Adventist Center Archives, accessed on March 8, 2021.
SMWAF Committee Meeting minutes, actions and statistical reports. ZPM Archives, Zamboanga Sibugay, Philippines.
South Philippine Union Conference Centennial Book: 100 Years of Adventism in the Philippines. Cagayan de Oro City: South Philippine Union Conference, 2004).
Villanueva, V. L. "Lawyer Directs Bible Schools and Branch Sabbath Schools." Far Eastern Division, August 1966.
Notes
"Zamboanga Peninsula Mission," Seventh-day Adventist Yearbook (2021), https://www.adventistyearbook.org/entity?EntityID=30246.↩

South Philippine Union Conference Centennial Book: 100 Years of Adventism in the Philippines (Cagayan de Oro City: South Philippine Union Conference, 2004), 49.↩

Bobby M. Asis and Remwil R. Tornalejo, "Western Mindanao Conference," Encyclopedia of Seventh-day Adventists, accessed May 4, 2021, https://encyclopedia.adventist.org/article?id=CAUA&highlight=Western|Mindanao|Conference.↩

Tiburcio D. Singuillo, Baptismal Record, Sindangan Adventist Center Archives, accessed on March 8, 2021.↩

Sindangan Church, Church Record List, ZPM Archives, accessed on March 4, 2021.↩

Asis and Tornalejo, "Western Mindanao Conference."↩

Ibid.↩

V. L. Villanueva, "Lawyer Directs Bible Schools and Branch Sabbath Schools," Far Eastern Division, August 1966, 8-9.↩

South Philippine Union Conference Centennial Book, 49.↩

Ibid.↩

Ibid., 66.↩

Ibid., 67.↩

Ibid.↩

ZPM Comparative Statistical Report, accessed on March 4, 2021.↩

Church Record List, ZPM Archives, accessed on March 4, 2021.↩

South Philippine Union Conference Centennial Book, 49.↩

SMWAF Committee Meeting, Action # 2004-032, April 24, 2004.↩

SMWAF Committee Meeting, Action # 2005-024, April 21, 2005.↩

Seventh-day Adventist Online Yearbook 2007. Accessed March 7, 2021.↩

SMWAF Executive Committee Meeting, Action # 2005-074, October 6, 2005.↩

Victor S. Palin, video call interview by the author, March 7, 2021.↩

ZPM School Record, accessed on March 5, 2021.↩

Seventh-day Adventist Online Yearbook 2008. Accessed on March 7, 2021.↩

Brief History of Caldwell Adventist Academy, CAA Archives, accessed on March 4, 2021.↩

ZPM Executive Meeting, Action # 2009-058, July 23, 2009.↩

Inaugural Constituency Meeting, Action # 2008-045, June 9, 2008.↩

ZPM Executive Meeting, Action # 2008-089, November 30, 2008.↩

ZPM Comparative Statistical Report, accessed on March 4, 2021.↩

Seventh-day Adventist Online Yearbook. Accessed March 7, 2021.↩

ZPM Executive Meeting, Action # 09-053, July 23, 2009.↩

ZPM Executive Meeting, Action # 10-044, September 29, 2010.↩

ZPM Executive Meeting, Action # 2010-032, August 5, 2010↩

ZPM Comparative Statistical Report. Accessed on March 7, 2017.↩

Seventh-day Adventist Online Yearbook 2011. Accessed on March 7, 2021.↩

ZPM Executive Meeting, Action # 2013-013, January 20, 13.↩

ZPM Executive Meeting, Action # 2013-042, May 19, 2013.↩

ZPM Comparative Statistical Report. Accessed on March 7, 2013.↩

Seventh-day Adventist Online Yearbook 2014. Accessed on March 7, 2021.↩

ZPM Executive Meeting, Action #2014-061, December 14, 2014.↩

3rd ZPM General Constituency Meeting, Action # 2015-044, December 14, 2015.↩

3rd ZPM General Constituency Meeting, Action # 2015-042, December 14, 2015.↩

ZPM Statistical Report. Accessed on March 7, 2021.↩

Seventh-day Adventist Online Yearbook 2016. Accessed on March 7, 2021.↩

ZPM Executive Meeting, Action # 2015-018, August 4, 2016.↩

ZPM Executive Meeting, Action # 2016-032, August 4, 2016.↩

Cart T. Anguillon, "Adventists Strengthen Ties with Muslims in Southern Philippines," Adventist World, September 26, 2018, accessed May 27, 2021. https://www.adventistworld.org/adventists-strengthen-ties-with-muslims-in-southern-philippines/.↩

Ibid.↩

ZPM Executive Meeting, Action # 2019-054, September 17, 2019.↩

ZPM School Record. Accessed May 5, 2021.↩

Chrelsa Joy A. Salarda, personal knowledge from visiting the site during the groundbreaking of the mosque on November 30, 2019.↩

Ranny C. De Vera, interview by the author, March 4, 2021.↩

"GC sends Global Mission Workers to ZPM, sets up a study center in Jolo" El Fuente, ZPM Newsletter, June 2020, 1.↩

Ibid.↩

ZPM Comparative Statistical Report. Accessed March 4, 2021.↩