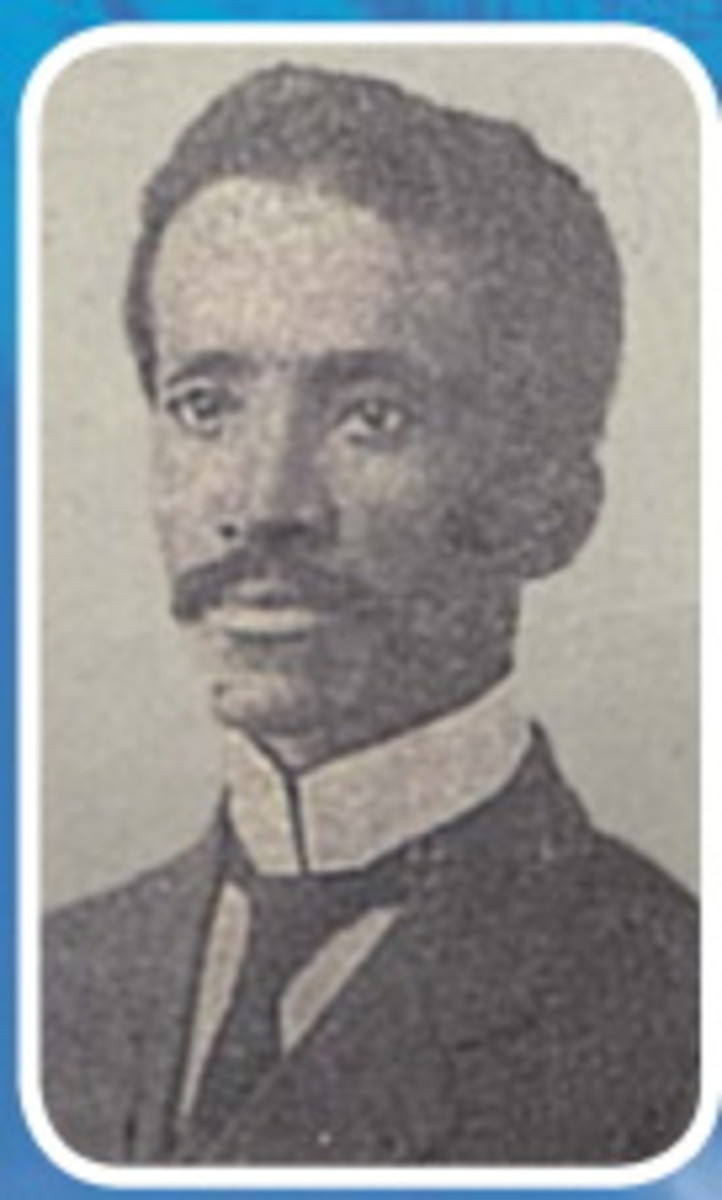 Cave, Charles Jerome Bight (1879–1939)
×
Glenn O. Phillips, Ph.D. (Howard University, Washington, D.C.), although retired, is actively writing, researching, lecturing, and publishing. He was a professor at Morgan State University, Howard University, and the University of the Southern Caribbean. He has authored and published numerous articles, book reviews, and books, including "The African Diaspora Experience," "Singing in a Strange Land: The History of the Hanson Place Church," "African American Leaders of Maryland," and "The Caribbean Basin Initiative."
Charles Cave was a Barbadian physician, sanitarium director, health reformer, nursing school director and instructor, church leader, and philanthropist.
Charles Jerome Bight Cave was born on September 3, 1879, to Joseph and Jane (Oxley) Cave in Bridgetown, Barbados.1 He received his early education at the St. Leonard's Boys' School, where he excelled and, on completion, became a pupil teacher. He later taught at a leading primary Anglican school and was given a copy of Patriarchs and Prophets. After reading it, he became interested in Seventh-day Adventism. He was baptized by Elam Van Deusen, the first permanent Adventist minister in Barbados, on July 2, 1898. Because of his new faith, Cave was immediately dismissed from his teaching position. The Adventists encouraged him to study nursing at the Battle Creek Sanitarium in Michigan, United States of America.2
Charles proved to be an excellent student, and on completion of the nursing course, he was invited by Dr. John Harvey Kellogg to study medicine at the American Medical Missionary College, housed in Battle Creek, Michigan, and Chicago, Illinois. During his medical studies, he became involved in many missionary efforts. He graduated in the college's class of 1907 and immediately made plans to return to Barbados, arriving in early 1908.
In Barbados, Dr. Cave established the Hastings Hydropathic Sanitarium, which quickly attracted numerous wealthy patients, including some from around the eastern Caribbean, Canada, and Great Britain. At the same time, he was operating a free health clinic in the colony's capital, Bridgetown, and leading the largest Seventh-day Adventist congregation. After the death of his first wife, Eudora (Skerrit) Cave, in December 1921, he envisioned expanding his medical practice and advanced his medical training at the Universities of Edinburgh and Glasgow in Scotland. After completing these studies in October 1924, he accepted a call to serve as the medical director of the Caribbean Union Mission in Trinidad. Within a year, he became seriously ill and was forced to return to Barbados.3
Beginning in 1930 with restored health, Dr. Cave and his second wife, Eudora's sister, Mabel Skerrit, launched an extensive program of home health and nursing care instruction for mostly young Adventist women and mothers. Each year during the 1930s, they held intensive nursing and midwife classes for at least three months, preparing the students to successfully pass the Barbados government's annual examination for registered nurses and midwives. During most of those years, Dr. Cave's students comprised a significantly high percentage of those who passed the examination. They entered the nursing profession and began to assist in improving the quality of nursing care in the colony. Many worked in various Barbadian health facilities for decades; others served in private practice, while some continued their profession in Britain. Dr. Cave's health education program contributed to the decline in the colony's high infant mortality rate and ushered in wide acceptance of wellness living practices in the colony's population.4
Dr. Cave also continued his sanitarium operations, his private practice, and his church leadership until he fell ill and died on May 19, 1939.5 He contributed significantly to improving the quality of life in Barbados as well as helping to create a more positive view of Adventists across the colony.
At his death, the colony's leading newspaper, the Barbados Advocate, announced his passing on its front page, and hundreds from all walks of society attended his funeral, a clear indication of the extensive impact that his life's work had on this eastern Caribbean community during the early 20th century.
Sources
Amundsen, Wesley. The Advent Message in Inter-America. Washington, D.C.: Review and Herald Publishing Association, 1947.
Davis, Campbell. "A Tribute to Dr. Charles J. B. Cave." Barbados Advocate, May 20, 1939.
Ogden, A. R. "Death of Dr. Charles J. B. Cave." Field Gleanings 9, no. 6 (June 1939).
Parochial Register of Baptism. Vol. 70 (RL 2/70), p. 154. The Barbados Archives. Black Rock, Saint Michael, Barbados.
Phillips, Glenn O. "Barbados' Battle Creek Doctor: Charles J. B. Cave, 1879–1939." Journal of Adventist Heritage 5, no. 2 (Winter 1978).
Phillips, Glenn O. "Barbados' Early 'Wellness Living' Physician: Dr. Charles J. B. Cave, 1908–1939." Journal of the Barbados Museum and Historical Society, December 2018.
Phillips, Glenn O. Over A Century of Adventism: The Seventh-day Adventists in Barbados, 1884–1991. Bridgetown, Barbados: Caribbean Graphics and Letchworth, 1991.
Phillips, Glenn O. "The Training of Caribbean Women as Health Professionals: The Work of Dr. Charles J. B. Cave, 1929–1939." Paper presented at the 2015 Annual Conference of the Association of Caribbean Historians, May 19, 2015, Nassau, Bahamas.
Notes