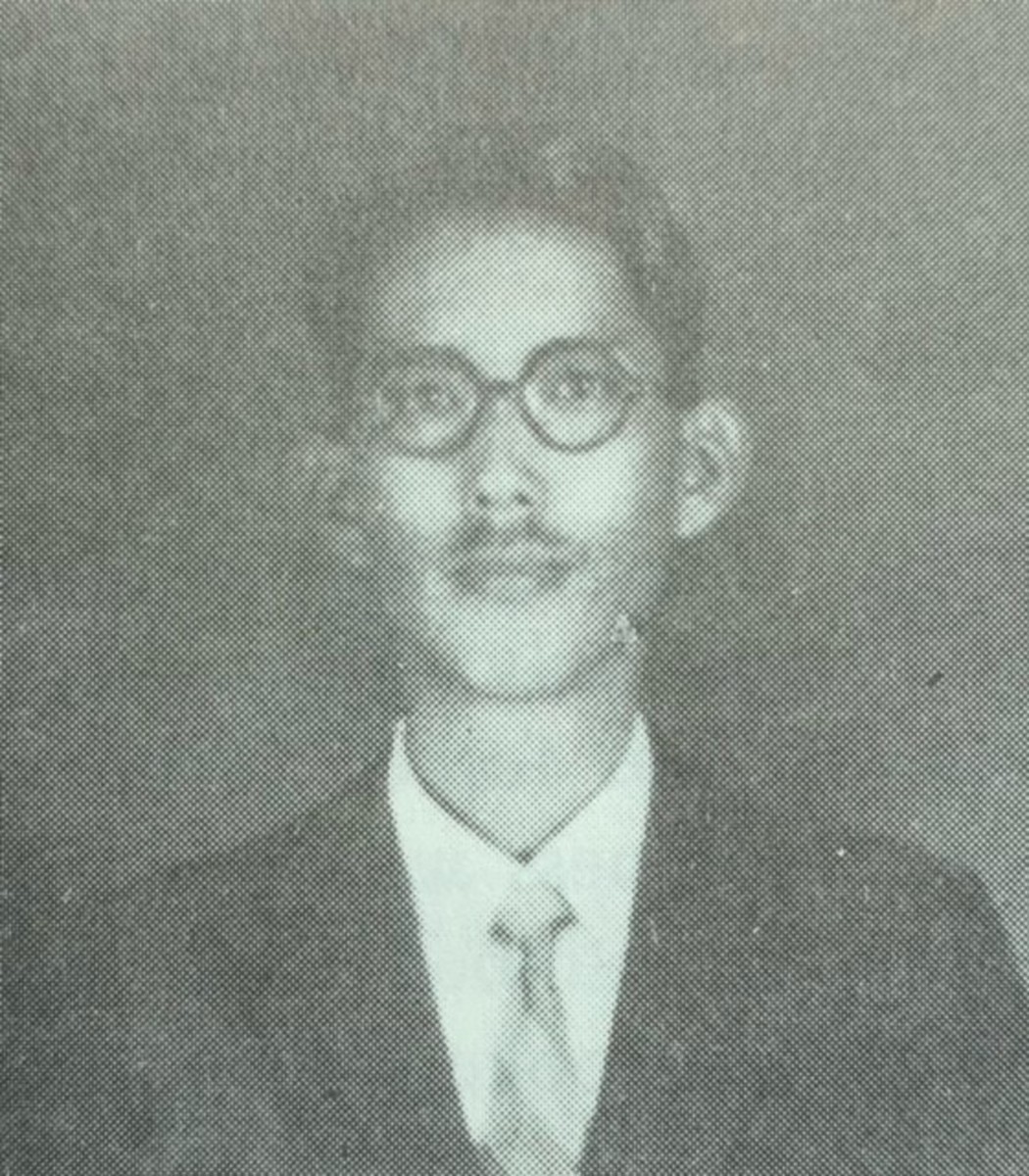 Yip, Benjamin (1894–1939)
×
Glenn O. Phillips, Ph.D. (Howard University, Washington, D.C.), although retired, is actively writing, researching, lecturing, and publishing. He was a professor at Morgan State University, Howard University, and the University of the Southern Caribbean. He has authored and published numerous articles, book reviews, and books, including "The African Diaspora Experience," "Singing in a Strange Land: The History of the Hanson Place Church," "African American Leaders of Maryland," and "The Caribbean Basin Initiative."
First Published: November 5, 2021
Benjamin Yip was an early pioneer Adventist Caribbean minister and church administrator of Chinese descent. During the late 1920s, he was ordained an Adventist minister after many years of very successful work as a colporteur, evangelist, and secretary-treasurer of the South Caribbean Conference in Trinidad. He was among the first Caribbean-born leaders to hold an administrative position in the Seventh-day Adventist Church. He worked in the South Caribbean Conference from 1917 until his death in 1939.1 His obituary in Field Gleanings described his dedicated work at a time when there was great hostility in the community towards new Adventist believers. The obituary stated,
His services soon became invaluable and almost indispensable, in a few short years during the administration of Elder H. J. Edmed, he attained to the high honor and responsibility of being the Secretary-Treasurer of the South Caribbean Conference, which office he held much longer than any other who preceded or succeeded him.2
Early Years
Benjamin Yip was born on March 26, 1894, the second of four children of John and Elizabeth Yip of Georgetown, British Guiana (Guyana). He was of Chinese descent, one of the colony's minority communities of over fourteen thousand that began arriving in the mid-1850s, mostly from Hong Kong. By the time of his birth, most Chinese-Guyanese were Christians and members of local congregations of the British Church Missionary Society. Yip received his early schooling in Georgetown and planned to become a businessman prospecting for gold in the country's emerging gold exporting business that became very successful after recent mining discoveries in the colony's vast interior. However, after he encountered the Seventh-day Adventist faith through a friend, and his extensive reading of Adventist literature, he attended an evangelistic crusade in Georgetown and was baptized in 1914.
Career and Family
Yip immediately felt that he needed to share his faith and became a very successful colporteur selling hundreds of Adventist books and magazines in Georgetown, the colony's largest city as well as in other towns and villages. As a result, he became well known and highly regarded among the growing number of Adventists for his effective work in literature distribution. Consequently, he was elected the leader in the British Guiana Tract Society.3
However, within a few years, he was encouraged to travel to Trinidad to continue his colporteur work there, which included the colony's growing Chinese community. Not long afterwards in 1917, he began to work for the South Caribbean Conference office in Port of Spain. He also began to hold evangelistic meetings and was ordained in 1926. Yip married Ethel Woonsam who with her sister, Mathilda, had been attending one of his evangelistic crusades. The couple had four children, two boys and two girls: Enid, Robert, Yvonne, and Celian.4 Yip served as a pastor in Grenada; however, his major work was as the secretary-treasurer of the South Caribbean Conference for thirteen years.5
During 1936, Yip's health began to fail and he travelled to Barbados where he underwent treatment for some months at Dr. Charles Cave's Sanitarium before returning to his work in Trinidad.6 However, Yip's respiratory ailments continued to persist and led to his death on December 31, 1939. His funeral services were held at the Port-of-Spain Seventh-day Adventist church in Trinidad, where hundreds gathered, including the faculty and students of the Caribbean Training College, to express their sincere appreciation to the family for his dedication to the work.7
Sources
Ash, S. L. "Benjamin Yep obituary." Field Gleanings, June 1940.
Daly, Vere T. A Short History of the Guyanese People. London; Macmillan Publishers, 1985.
Knight, Franklin W. The Caribbean: The Genesis of a Fragmented Nationalism. 3rd Ed. London: Oxford University Press, 2015.
Murray, Eric John. A History of the Seventh-day Adventist Church in Trinidad and Tobago, 1891-1981. Maracas Valley, Trinidad: College Press, 1981.
Seventh-day Adventist Yearbook. Washington, D.C.: Review and Herald Publishing Association, 1936.
Notes