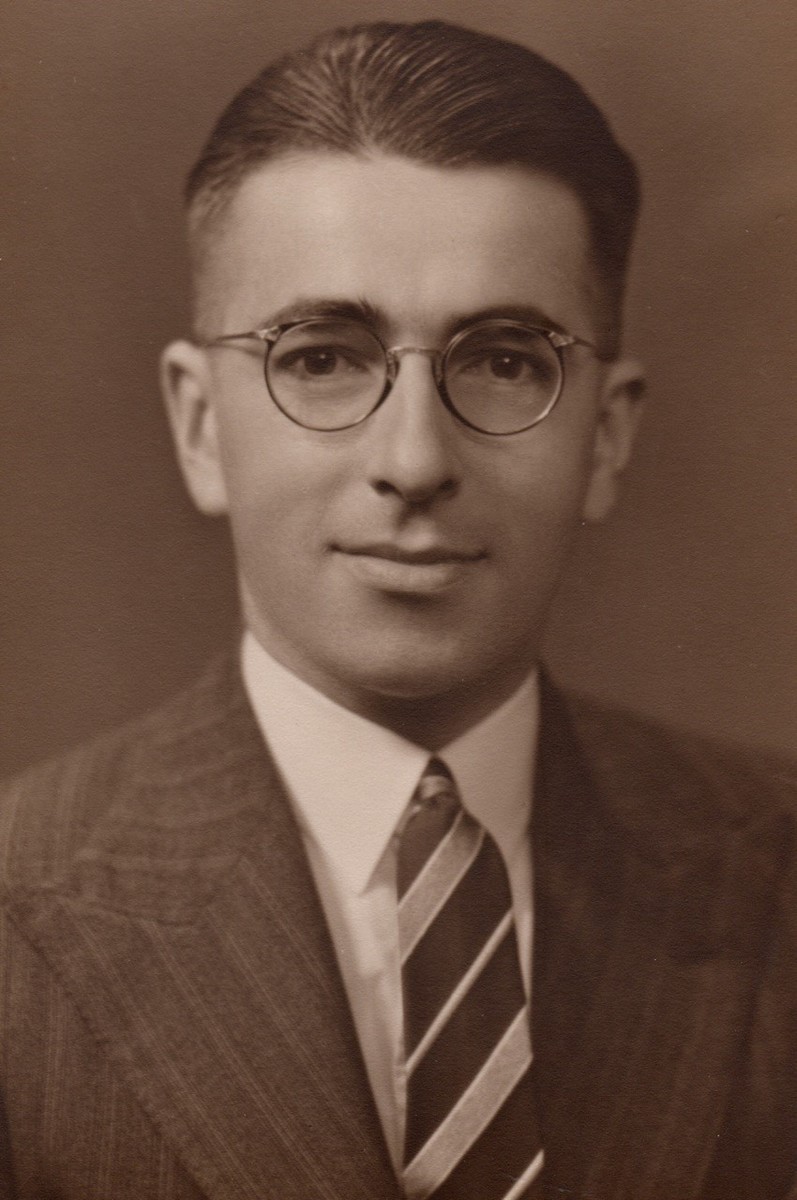 Zeunert, William Edwin (1911–2003)
×
Shirley Tarburton, M.Litt. (Distinction) (University of New England, Armidale, New South Wales, Australia) retired in 2008 after 40 years teaching church-school (mainly high school but including eight years at university). An Australian, she has taught in four mission fields, Australia, and New Zealand. She has authored five books and co-authored one on church history, biography and family history, as well as several magazine articles. She is married to Dr. Michael Tarburton with two adult children and four grandchildren.
First Published: January 29, 2020
William Edwin "Bill" Zeunert gave forty-four years of service to the Seventh-day Adventist (SDA) Church, working for the Sanitarium Health Food Company (SHF) as manager, and as assistant treasurer at the Australasian Division of Seventh-day Adventists in Wahroonga.
Early Years and Education
Zeunert was born in Seppeltsfield, in the Barossa Valley of South Australia on January 31, 1911.1 He was the second of six children of Johann Heinrich August Zeunert (1879-1950) and his wife Johanne Sophie Dorothea Christine Lange (1886-1968). His siblings were Hilda Vera (1910-2001, wife of Pastor Herbert White), Norma Elsa (1913-2004, wife of Afton J. Bussau), Edna Gertrude (1915-1965 wife of Pastor Stanley G. Wood), Eric (1917-1998), and Stanley (1917-1919).2
When Zeunert was four years old his parents became Seventh-day Adventists (SDAs) through the ministry of Pastors Wall and L. D. A. Lemke3 and became charter members of the Nuriootpa church.4 His father built a chapel next to their house and was the leading elder for twenty years, as well as serving on the conference executive committee for sixteen years.5 He was educated in the local school and baptized in 1926, aged fifteen.6 After finishing school he enrolled in the business course at Australasian Missionary College at Avondale, from which he graduated in 1931.7
Starting Work
Upon leaving college, he was appointed as a traveling salesman to the North New South Wales Conference to sell Adventist literature.8 This he did for six weeks, then in mid-February, 1932, was invited to join the Sanitarium Health Food Company to work in their Brisbane retail store.9 In February 1934 he commenced clerical work in the SHF Company's Brisbane retail office, transferring to the same duties in the wholesale branch of the business in August 1935.10 After working there for two years, he took up the same work in the Sydney wholesale office of the SHF Company.11
Marriage
It was at the wholesale office that he came to know Neta, a secretary working at the SHF head office.12 Neta Florence Bradley had been born July 17, 1908 in Fremantle, to Benjamin Thomas Bradley (1855-1939) and his wife, Alice Marie (Campbell, 1872- 1934, who was the first SDA convert in Western Australia13). She was the sixth of eight children:14 Benjamin William Campbell (b. and d. 1897), Benjamin William Campbell (1898-September 25, 1917), Henry Edward "Jack" (1900-September 12, 2003), Neta Florence (1902-1903), Thomas James (Pastor, 1905-July 4, 2003), Annie May (Howse, 1911-September 24, 2010), and Eva Ellen (Jewson-Barrington, 1911-July 17, 1991).15
In childhood, Neta attended the Fremantle SDA Church School and learned to play the organ. She then obtained her secondary education at the Darling Range School (now Carmel College), also becoming adept at the leisure crafts of embroidery and painting.16 In 1924 she enrolled in a secretarial course at Stott's College in Perth (and won the Shorthand prize).17 In 1926 she joined the office staff at the Avondale Industries in Cooranbong.18 Early in 1929 she was transferred to work in the Queensland Conference Office in Brisbane.19 In her free time she became heavily involved in the Missionary Volunteer (MV) program in Brisbane, and assisted in raising funds for missions.20
From there she transferred to work in the head office of the Sanitarium Health Food Company in Wahroonga where she worked until she and Bill Zeunert were married on April 4, 1939.21
Career
Zeunert continued working at the Sydney wholesale office until October 1940, when he transferred to the office of the Cooranbong SHF factory where he worked for a year.22 Three years in Western Australia followed, first as the accountant at the SHF wholesale office in Perth,23 then 1942 as accountant at the SHF retail office there, with 1943 and 1944 as accountant at the Carmel SHF factory.24
In early 1945, they were called back to the Australasian Union Conference (AUC) office in Wahroonga where he spent that year as an accountant in the treasury.25 Then the next year he was appointed AUC assistant treasurer and assistant secretary-treasurer of the Australasian Conference Association (ACA).26 Zeunert held this position for the next twenty years, as the Union transitioned to the Australasian Inter Union Conference in 1949, and then became the Australasian Division in 1957.27
Sunnyside
Some time after Pastor F. G. Clifford became the Inter Union Conference president in 1954, he spoke to Zeunert of his interest in acquiring Sunnyside, the home that Mrs. E. G. White had built for herself and her household at Cooranbong. He felt that for the church to own this property and to display it as near as possible to the way it was when she lived there would "stimulate and maintain interest in the gift of the Spirit so treasured by the remnant church."28 He gave Zeunert the task of approaching and negotiating with the owner to sell them Sunnyside, who had turned the homestead into a set of self-contained flats (apartments).29 This was not an easy task and took some time, but it was with a great sense of satisfaction that Pastor Clifford was able to announce in January 1959 that the purchase had been accomplished. He then appealed for donations of items that had been in the home or that had been used by Mrs. White during her time in Australia.30
For the next stage of the project, Pastor Clifford asked Neta to work with her husband in directing the renovation and restoration of the building and furnishing and equipping it to reflect Mrs. White's time of ownership and occupancy.31 The removal of additions and modifications to the original building took about a year,32 and another year to set it up for display.33 At the official opening ceremony on November 20, 1960, Pastor Clifford stated:
The purchase of this home was made possible through a generous donation by the Sanitarium Health Food Company. Its restoration from a very dilapidated structure to its present pleasing appearance is an epic of keen enthusiasm and diligent labor, largely on the part of Brother W. E. Zeunert. His efforts to restore and refurnish have been tireless.34
Working for the SHF and Retirement
In September 1966, Zeunert transferred to Cooranbong as assistant manager of the SHF factory, on the same property as Avondale College.35 He held this position until November 1970 when he became manager. In this position he spent nearly the last three years of employment, retiring on August 31, 1973.36
Death
He and Neta retired to their home in Wahroonga, then in 1981 moved into the retirement village, Kressville, at Cooranbong.37 In their nineties, they moved into the Charles Harrison Memorial Home, also in Cooranbong, where they died five months apart. Neta died June 12, 200338 and Bill died November 15, 2003.39 Although they had no children, during their lifetimes of service they had a very welcoming home and were fondly remembered by many who had been recipients of their hospitality and care.
Sources
Blanch, David, Ron Baird, Austin Fletcher, Rein Muhlberg. "Zeunert, William (Bill) Edwin." Australasian Record, January 17, 2004.
Bradey, Thomas J. "Zeunert – Bradley." Australasian Record, May 22, 1939.
Bradley, Neta F. "With Our Brisbane M. V. Classes." Australasian Record, September 23, 1929.
Cifford, F. G. "'Sunnyside' Acquired." Australasian Record, January 26, 1959.
"Miss Eva Chapman . . ." Australasian Record, February 15, 1926.
Mote, F. A. "A Prophet in the Remnant Church." Australasian Record, May 8, 1961.
Muhlberg, Rein, Ron Baird, and Tom Bradley. "Zeunert." Australasian Record, July 19, 2003.
"Neta Florence Bradley – Life Sketch." Funeral Programme Sheet, June 15, 2003. Unpublished document, South Pacific Division Heritage Centre, Avondale College of Higher education, Cooranbong, NSW.
"Nominations, Appointments, and Transfers." Australasian Record, October 6, 1941.
"Official Opening of Sunnyside." Australasian Record, January 2, 1961.
"On the 26th of February . . ." Australasian Record, March 28, 1945.
Roenfelt, Erwin E. "Bradley." Australasian Record, May 14, 1934.
"Some little time since . . . " Australasian Record, August 13, 1973.
South Australian Index of Births, Deaths and Marriages. https://www.genealogysa.org.au/index.php?option=com_search&Itemid=32
"That William Zeunert be . . ." Australasian Record, September 21, 1931.
Turner, W. G. "Queensland Conference." Australasian Record, May 20, 1929.
Uttley, S. M. "Zeunert." Australasian Record, July 10, 1950.
Western Australian Index to Births, Deaths and Marriages.
William Edwin Zeunert Personal Service Record. South Pacific Division of the General Conference Archives. Folder: "Zeunert, William Edwin." Document: "Personal Service Record."
William Edwin Zeunert Worker's Biographical Record. South Pacific Division of the General Conference Archives. Folder: "Zeunert, William Edwin." Document: "Worker's Biographical Record."
Wilson, G. I. "Zeunert." Australasian Record, April 22, 1968.
Zeunert, W. E. "For Your Information, Restoration of 'Sunnyside.'" Australasian Record, April 18, 1960.
Notes