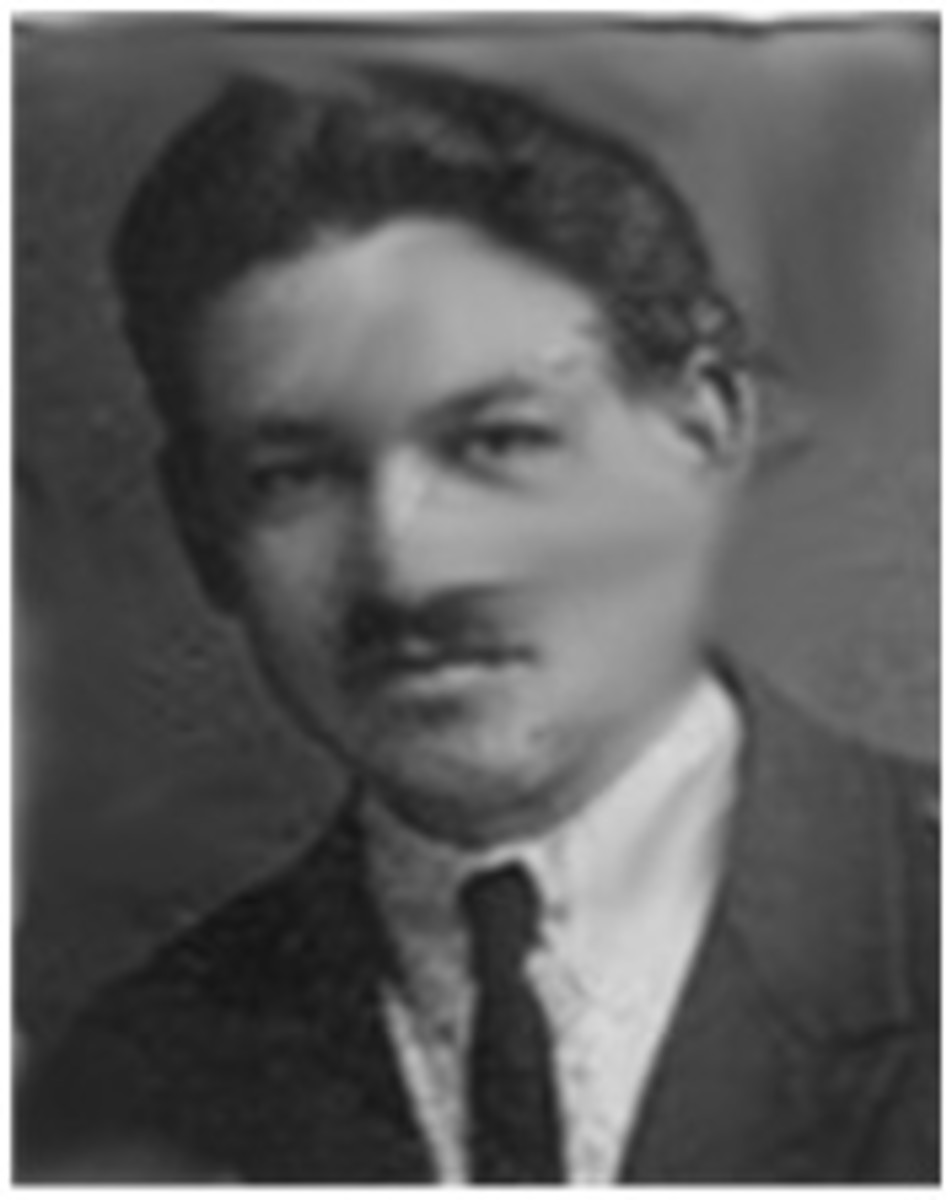 Zhukov, Vasily Vasilievich (b. 1886)
×
Dmitry O. Yunak graduated in Finance and Economics from a Soviet secular educational institution and completed a six-year course of Theology at an underground SDA Theological Institute (Moldova, USSR). In the Soviet times, he served as a pastor, administrator, and bible/history professor in the underground Theological Institute. In 1990, he was appointed as Treasurer and Publishing Ministries Director for the USSR Division. After the Euro-Asia Division was organized in 1991, Dmitry O. Yunak served as ESD auditor and under treasurer. He was the author of a dozen of SDA history books and scores of other publications. He owns a major SDA history archive.
First Published: January 29, 2020
Vasily Vasilievich Zhukov was a pastor and church administrator in Ukraine.
Early Life
Vasily V. Zhukov was born in 1886 into a family of Molokans, a sect of Eastern Christianity in the Slavic region of Russia. When his father, Vasily Lukich Zhukov, was deported to the Stavropol Territory, there he accepted the Sabbath message. Due to his beliefs, the Russian officials sent him to Transcaucasia, the traditional place of exile for Molokans. In the Karabagh highlands Vasily Lukich Zhukov worked as a driver for the local post-office. He was among the first Adventists in the Karabagh highlands, serving as a local elder in the congregation that he organized. Vasily Lukich Zhukov and his wife Evdokia Afanasievna (nee Kosmynina) had four sons (Yakov, Ivan, Vasily, and Luka) and three daughters (Stepanida, Tatyana, and Eudokia). Vasily Vasilievich Zhukov went to study at Friedensau to be a nursing assistant.
Marriage and Ministry
In 1920, Vasily Vasilievich Zhukov participated in the founding session of the Caspian Union as the union secretary and Bible worker. Zhukov got married to Tatyana Afanasievna Sviridova, and they had two sons, Anatoly (1922-1943) and Victor, and a daughter Dina.
In 1921 Zhukov went to serve in the village of Tarasovka in the Donskaya region. Then in July 1923, he served in Crimea. From February 1924, Zhukov supervised the Crimea Field1 that was reorganized as an independent missionary field on January 1, 1925 while he lived in the city of Sevastopol.
In 1925, Zhukov was elected as a delegate to the second West Ukrainian Regional Session at Kiev from May 12 to 17. The session resolved to attach the Crimea Field to the Southern Russia Union. Zhukov was transferred to pastoral ministry in the Kirovograd Region (Black Sea Conference) where he pastored from 1926 to 1930.2
Imprisonment
In 1934 Zhukov was arrested in the city of Kherson and sentenced to three years of imprisonment. The court orders of September 17, 1934 charged:
V.V. Zhukov, pastor of the Seventh-day Adventists in city of Kherson, has systematically visited different towns and villages with church members. His purpose was to get acquainted with the situation of the members in the rural areas. This information was sent to foreign groups of sectarians to obtain regular assistance from abroad and get in touch with foreign preachers.3
In 1937 Zhukov was re-arrested and sentenced to a long term of imprisonment. He never returned from prison, and no one knows what had happened to him.
Sources
Archives of the All-Union Council of Seventh-day Adventists (Defunct). "1920-1934 Minutes." Part 2. Moscow, Russia.
Extract from the Case on the Arrest and Conviction of V. V. Zhukov. Case Number 9799, vol. 1. Kirovograd Regional Archive.
Seventh-day Adventist Yearbook. Washington, D.C.: Review and Herald, 1926, 1927, and 1930.
Yunak, D. O. "Oblako svidetelei. Rukovoditeli Tserkvi ASD v Rossii ot organizatsii ejo pervoi obshchiny do zakrytiya Vsesoyuznogo Soyuza ASD," 2013. Personal Archives of Dmitry О. Yunak.
Zhukov, B. L. Rodoslovnaya. Ot pradeda Zhukova Luki Vasilievicha (1830-2000). Personal Archives of Dmitry О. Yunak.
Notes
"Crimean Mission," Seventh-day Adventist Yearbook (Washington, D.C.: Review and Herald, 1926), 130.↩

"Black Sea Conference," Seventh-day Adventist Yearbook (Washington, D.C.: Review and Herald, 1927), 141; "Black Sea Conference," Seventh-day Adventist Yearbook (Washington, D.C.: Review and Herald, 1930), 272.↩

Extract from "Case on the Arrest and Conviction of V.V. Zhukov." Case Number 9799, vol. 1, Kirovograd Region Archives.↩