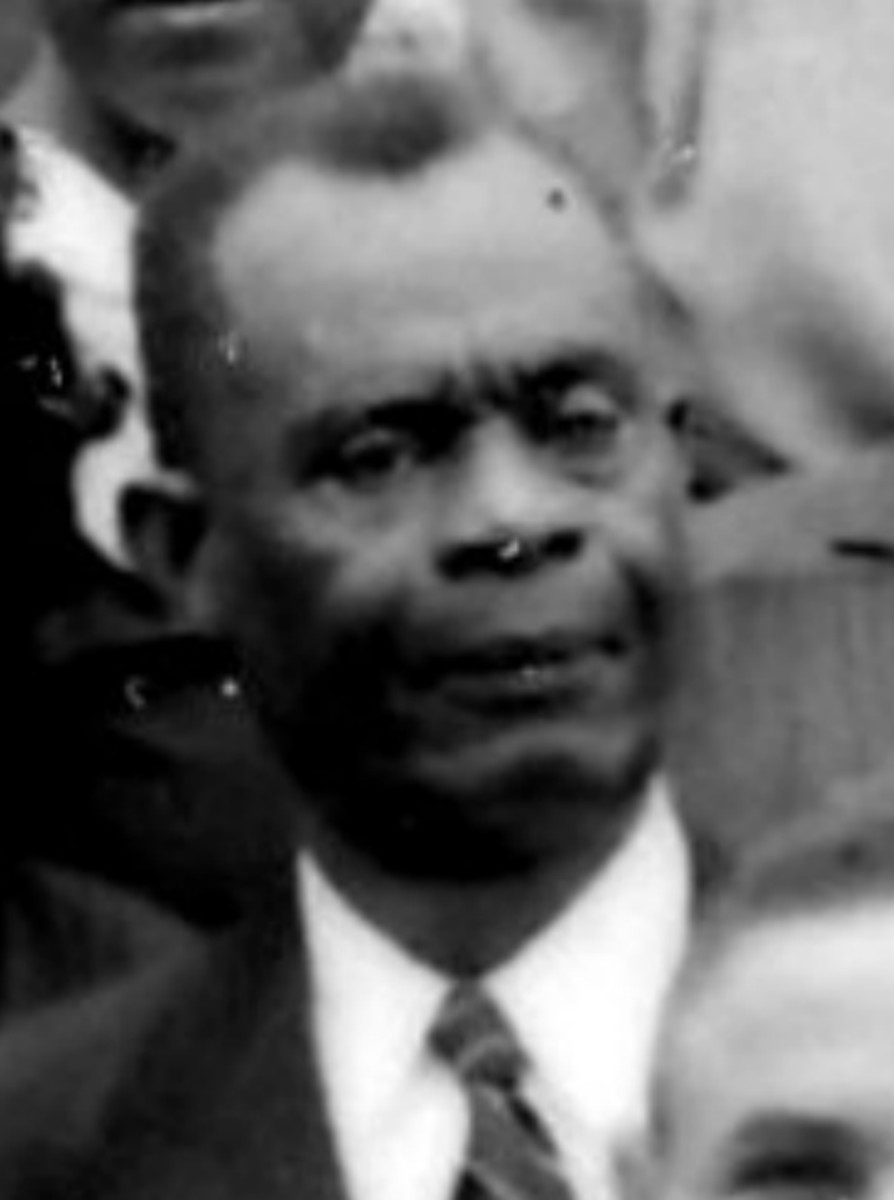 Dasent, James Gershom (1879–1954)
×
Glenn O. Phillips, Ph.D. (Howard University, Washington, D.C.), although retired, is actively writing, researching, lecturing, and publishing. He was a professor at Morgan State University, Howard University, and the University of the Southern Caribbean. He has authored and published numerous articles, book reviews, and books, including "The African Diaspora Experience," "Singing in a Strange Land: The History of the Hanson Place Church," "African American Leaders of Maryland," and "The Caribbean Basin Initiative."
James Gershom Dasent was a pioneering Antiguan evangelist, pastor, and church administrator—among the first from the eastern Caribbean at the turn of the 20th century—who was invited to work as district pastor in the United States, arriving in 1910. Dasent was among the few converts to Seventh-day Adventism in the early 20th century in Antigua, British West Indies. He became one of the earliest Adventist literature evangelists and ministers of African descent in the Caribbean. In 1910 he was invited by the Church's Southern Missionary Society to work as an evangelist-pastor. He ministered to African American congregations across the southern United States for more than 40 years—including during the era of Jim Crow laws, but was never deterred. Although sometimes directly confronted by the associated tensions from Jim Crow, Dasent held evangelistic meetings across the American south. He baptized hundreds, initiated and organized numerous churches, and pastored some of the largest African American congregations in the urban centers of the south, midwest, and mid-Atlantic. Furthermore, he was the first minister of African descent to be elected president of a conference, having served as the first president of the Lake Region Conference of Seventh-day Adventists based in Chicago, Illinois, from 1945 to 1949.1
James Gershom Dasent was the son of Peter and Grace A. Dasent and was born in the British Caribbean colony of Antigua on July 6, 1879.2 During his youth, the Adventist message first arrived in Antigua from Britain in 1888 with the return of a recent Antiguan convert, Anna Marie Roskruge. She quickly started meetings for those who wanted to keep the Sabbath. Two years later, in 1890, Elder Dexter A. Ball, an Adventist minister, arrived and held the first evangelistic crusade, baptizing the first group of Adventist believers. Dasent's baptism date appears to be prior to the turn of the 20th century, and he was among the first Caribbean workers employed by the East Caribbean Conference which was organized in 1903.
Dasent began his denominational work in 1901, serving as a colporteur, selling Adventist literature, and conducting Bible studies and cottage meetings until 1904 when he was appointed as a licensed minister serving in Barbados and Saint Vincent. In Barbados he led out in establishing one of the first SDA churches at Gardens, St. James, in 1906.3 His bold and effective evangelistic approach resulted in his receiving an invitation from Seventh-day Adventist leaders in the American south to work there. He later wrote. "I was invited by the Southern Missionary Society from the British West Indies (Trinidad) to come to the U.S. and work for my people in the Southland."
Prior to his leaving the Caribbean, Dasent married Christine Estelle Sealy of Saint Vincent and was ordained into the Adventist ministry. The Dasents had seven children: Hamilton, Wilma, Marie, Oscar, Eugene, James Jr., and Fitzroy.
Elder Dasent, his wife, and his first son arrived at Ellis Island, New York City, on board the ship S. S. Saba on April 27, 1910,4 and immediately launched into an evangelistic program that focused on working in primarily African-American communities and spanned over 50 years.5
Between 1910 and 1915 he served as both evangelist and pastor in the state of Alabama.6 He wrote an article in the May 18, 1916, edition of the Review and Herald about the growth of Adventism. The article was titled "Our Work Among the Colored People in Alabama," and it was the first of many such reports. During the following three years (1915-1918) he continued his ministry in the Tennessee River Conference.7 He authored another report which appeared in the Review and Herald in March 1918 entitled, "Among the Colored People of Nashville."8
Elder Dasent was next called to the Kentucky Conference and continued his success as both evangelist and pastor in the growing number of African-American congregations across this state for six years until 1924. He was next assigned as the Southwest Union evangelist for four years (1924-1928) and established numerous companies and congregations before being invited to work for the Ohio Conference in 1928. He gained the reputation of an excellent orator,9 conducting various evangelistic crusades in Cleveland and other mostly urban areas in Ohio.
During 1931 the Potomac Conference appointed him pastor of the conference's largest African-American congregation in the nation's capital, the Ephesus (Dupont) SDA Church in Washington, D. C. During his six-year tenure from 1931 to 1937, he took special note of the needs of the people in the city who were battling the effects of the Great Depression and he operated a soup kitchen in the church and held frequent large tent evangelistic meetings—giving a new significance to the mission of this congregation to its community.10 Elder Dasent was next called to serve as secretary of the colored department in the Southwest Union during the early World War II years from 1937 to 1942. Subsequently, he became an evangelist for the Minnesota Conference from the fall of 1942 into the spring of 1943. His final big city pastorate was within the fast-growing African-American community in the Indiana Conference in Indianapolis from the spring of 1943 to the summer of 1944.
However, Elder Dasent's most effective and long-term administrative impact was his appointment on July 17, 1944, as the first president of the Lake Region Conference, headquartered in Chicago, Illinois.11 At the time he was the most experienced and dynamic pastor within the Lake Union Conference—pastoring one of its largest churches, the Indianapolis Capital Avenue Church. He was highly regarded by union conference leaders, as well as the pastors of the African-American congregations across that union. He helped to organize the new conference—coordinating its pioneering operations and the selection and acquisition of its office building. In 1947 he was elected for a second term, during which he attempted to establish an increasing number of creative and ambitious programs and projects for the conference; but he was unable to gain the widespread financial support necessary and his leadership term ended in 1949.
During the early 1950's he continued his decades-long ministry and conducted evangelistic meetings, working across the Allegheny East Conference region. After his first brief illness in November of 1953, he wrote, "…until about two months ago, I did not know what it was to be sick."12 Upon his doctor's advice, he retired and was cared for by his wife and daughter until he passed to his rest on November 11, 1954, in Philadelphia, Pennsylvania, and was buried at the Fairview Cemetery in Montgomery County, Pennsylvania.
Sources
"Among the Colored People of Nashville." ARH, March 28, 1918.
"Dasent, Christine Estelle." General Conference of Seventh-day Adventist Archives, Sustentation Papers, #1785, RC File Roll, Number 23, M5R, Silver Spring, MD.
Dasent, James D. "Our Work Among the Colored People in Alabama." ARH, May 18, 1916.
"Dupont Park Seventh-day Adventist Church: Celebrating 100 Years!" Unpublished manuscript, Dupont SDA Church, Washington, D.C., 2005.
Enoch, George F. The Advent Message in the Sunny Caribbean. Port-of-Spain, Trinidad: Watchman Press, 1907.
Justiss, Jacob. Angels in Ebony. Toledo, Ohio: Jet Printing Service, 1976.
Lenheim, L. E. "Lake Region Holds First Session." Lake Union Herald, August 26, 1947.
"Our Work and Workers." The Caribbean Watchman, vol. 4, no. 7, July 1906.
Phillips, Glenn O. Seventh-day Adventists in Barbados: Over a Century of Adventism 1884-1991. Bridgetown, Barbados: Caribbean Graphics and Letchworth Ltd, 1991.
Reynolds, Louis B. We Have Tomorrow: The Story of American Seventh-day Adventists with African Heritage. Hagerstown, MD: Review and Herald Publishing Association, 1984.
Notes