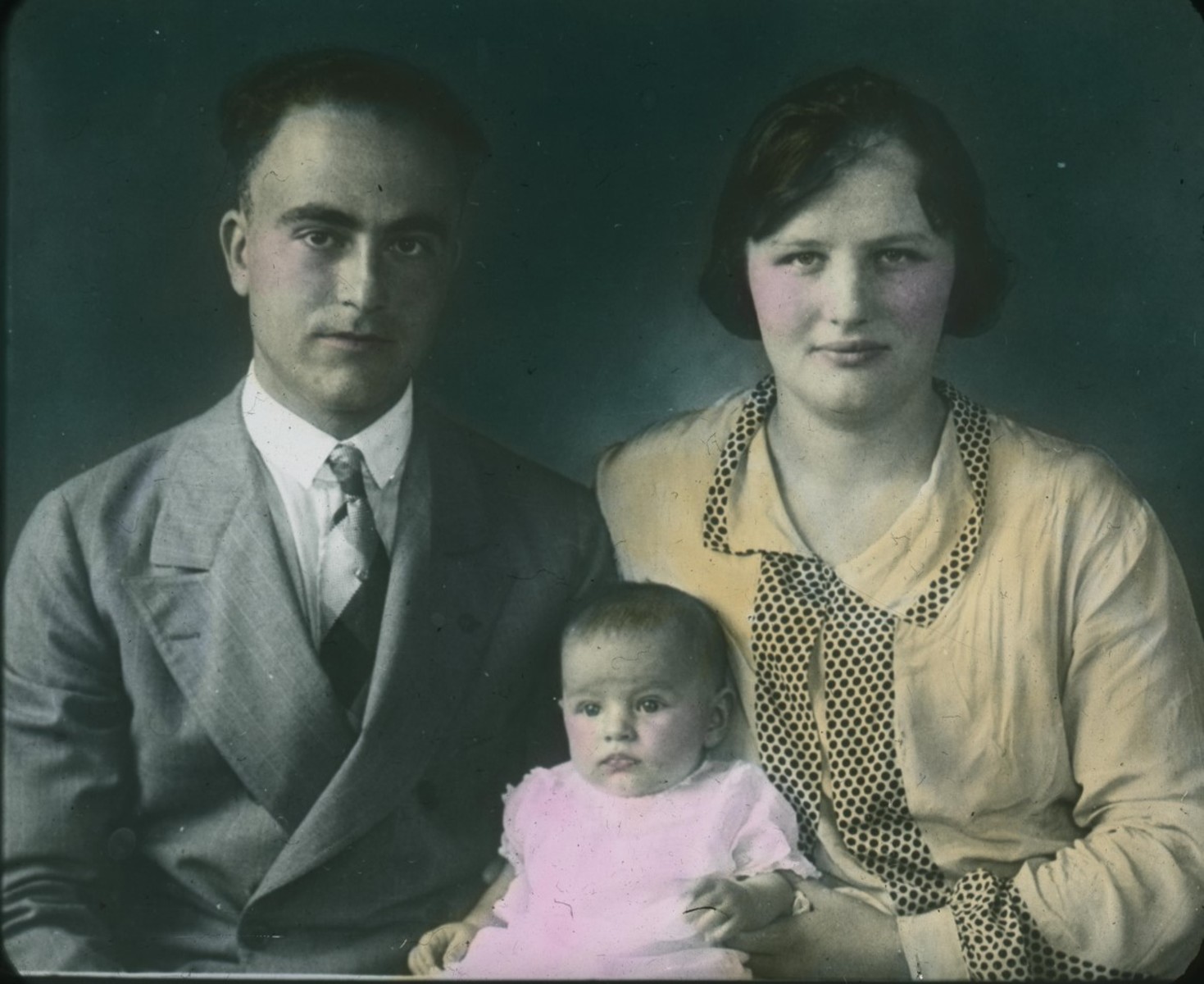 Marcus, Elias George (1898–1984) and Dorothy Olive Jones (1902–1993)
×
Michael W. Campbell, Ph.D., is North American Division Archives, Statistics, and Research director. Previously, he was professor of church history and systematic theology at Southwestern Adventist University. An ordained minister, he pastored in Colorado and Kansas. He is assistant editor of The Ellen G. White Encyclopedia (Review and Herald, 2013) and currently is co-editor of the forthcoming Oxford Handbook of Seventh-day Adventism. He also taught at the Adventist International Institute for Advanced Studies (2013-18) and recently wrote the Pocket Dictionary for Understanding Adventism (Pacific Press, 2020).
First Published: February 15, 2022
Elias George and Dorothy Olive Jones Marcus were pioneer medical missionaries in Africa.
Early Life
Elias Marcus was born in Lebanon on April 17, 1898, to John (b. 1873) and Nazera Marcus.1 His father was a Presbyterian missionary minister. In 1910 he emigrated with his mother, sister, and brother to the United States. He first attended elementary school in Lansing, Michigan, but shortly before he was to start high school, his father "was killed in an accident."2 He subsequently moved with his family to Mountain View, California.3 For a time, he worked as an electrician. He attended the Army Training Corps at Stanford University and then attended Pacific Union College where he received a B.A. degree in 1921. His family was naturalized in 1920 as U.S. citizens. He afterward began medical training at the White Memorial Medical Center. On August 30, 1923, he wedded Dorothy Olive Jones in Fresno, California.4 Dorothy was the daughter of Llewelyn (1871-1948) and Hattie Brundidge Jones (1876-1952).5 In 1924 Marcus was denied readmission to medical school because he was $50 short of meeting tuition. A teacher loaned him the money enabling him to finish. He graduated from the College of Medical Evangelists in 1925 and began to serve on the medical staff.6 The next year they had their first child, Helen Marcus (1926-2014).
Missionary Work in Africa
From childhood, Elias remembered his father sharing stories with him about David Livingstone. Elias promised his father that he would become a missionary to Africa when he grew up. "Never forget that, son. I want you to go, and I will help you get an education."7 His father's words encouraged Elias to persevere. Upon completing his medical education, Elias stated that his top three places to serve as a missionary were: "Africa, Africa, Africa."8 Since Elias was born in Lebanon and Dorothy's parents were emigrants from Great Britain, this made it easier for them to serve in the British protectorate of Nyasaland, South Africa, which today extends across the countries of Botswana, Zambia, and Malawi.9 On January 28, 1926, the General Conference extended a call for them to serve as missionaries. They left from New York on the S. S. "Leviathan" on August 21, 1926.10 By August 27 they had docked in Southampton, on their way to Africa.11 They spent time in England to pass the triple qualification test to practice medicine in the British Colonies. Here Elias became a Licentiate of the Royal College of Surgeons. The Marcus family left England on April 22, 1927, for Cape Town, South Africa. Dorothy and Helen remained in Capetown until Elias could build a home for them. Initially, Elias was based at the Malumulo Mission, in what is today Malawi, and from there he embarked on starting the new Mwami mission.
Only two years earlier, in 1925, the Seventh-day Adventist Church received a 1,200-acre land grant about 20 miles from Fort Jameson (now Chipata) in the rolling highlands that became Mwami Hospital in eastern Zambia. It was here that they lived in temporary quarters of an old tobacco building while 200,000 bricks were made to provide suitable housing and to build a mission clinic. On July 4, 1927, he performed the first surgical operation. "He did the first surgery that day under a tree (the historic tree is still there), with both surgeon and patient covered carefully by a mosquito net."12 He was also ordained that same year as a minister which enabled him to baptize his converts. This early medical missionary work helped to break down prejudices against the "white man's magic." He wrote:
The natives looked upon us with suspicion, and many refused to have anything to do with us. We found out later that they were told we were part of an organization whose members caused a rebellion a few years ago, and many were hanged. To try us out and to prove that our medicine was no better than theirs, they brought us a boy who was severely burned and who they thought would die. With much prayer and very careful treatment he made a miraculous recovery, greatly to their surprise. He is now a useful member of the village, and comes to church every Sabbath. The wall of fear was thus breached.13
As time continued, Dr. Marcus was able to next help extract aching teeth and another six months later, cataracts. He noted how some people came from as far away as 200-miles (about 322 kilometers) on foot, and on more than one occasion he saw a leper leading a blind man to the mission for treatment. As they continued their medical missionary work, attendance at the church "kept growing by leaps and bounds until we had no room to accommodate the people even though we altered the size of our church twice within six months."14 It was while they were here that their second child, Shirley (b. 1928) was born.
At Malumulo they were impressed by the work for lepers and Dr. Marcus applied to The British Empire Leprosy Relief Association which helped them build a series of huts, dispensary, and ward for up to 80 individuals.15 By December 1930 they had dispensed 4,141 medicines and offered 2,913 treatments. In the leper dispensary they distributed an additional 2,935 medicines and conducted 2,026 treatments. By this point there were approximately 200 lepers residing at Mwami Hospital seeking treatment.16 By 1965 it was documented that this leper colony had helped over 2,700 lepers. The Marcus family stayed until 1930 when they went on furlough to the United States where their third child, John Richard (1930-2018), was born. Marcus pursued postgraduate work in London and Vienna before returning to Africa.17
Final Years and Legacy
Upon their return to Africa, they became responsible for Malamulo Mission (1931-35) until ill health forced him to leave their mission post.18 They arrived in England on January 23, 1936, ultimately returning to the United States where Elias practiced medicine in California and Oregon. Dorothy served as a schoolteacher. In 1940 the Marcus family were back in Africa, this time located at Kanye Hospital,19 in Botswana, where Elias served as medical director between 1938 and 1941.20 In 1968 Elias returned to Mwami Hospital in order to do relief work.21 In his later years, Elias had a passion to help struggling medical students and facilitated the creation of an alumni student loan fund. In 1984 he was recognized as the Loma Linda University Alumnus of the Year. Elias Marcus died in 1984 and is buried in Glen Haven Memorial Park in Sylmar, California.22 Dorothy Marcus passed away in 1993 and is interred in the same cemetery.23
Sources
Beach, W. R. "Mwami and Malamulo." ARH, February 25, 1965.
Gaede, Waldena. "'Look Up!' The Story of Dr. George Marcus, 1984 Loma Linda University Alumnus of the Year." Scope, July-September 1984.
Marcus, E. G. "Progress at Mwami Mission," African Division Outlook, April 11, 1929.
Marcus, E. G. "Medical Progress at Mwami Mission, North Rhodesia." Sabbath School Quarterly, First Quarter, 1931.
Morrill, Madge Haines. Fighting Africa's Black Magic: The Fight of E. G. Marcus, M.D. Against Disease and Superstition in East Africa. Mountain View, CA: Pacific Press, 1938.
Obituary. Scope, July-August 1984.
Obituary. ARH, July 31, 1952.
Obituary. ARH, January 27, 1949.
Robinson, Virgil E. Third Angel Over Africa (unpublished manuscript, n.d.). In the author's private collection.
Schaffner, M. H. "Opening of Two New Buildings at Mwami Hospital." ARH, February 27, 1964.
Seventh-day Adventist Encyclopedia. Second revised edition. Hagerstown, MD: Review and Herald Publishing Association, 1996. S.v. "Kanye Hospital."
Wright, J. F. "Thanks! Thanks! Thanks!" Columbia Union Visitor, May 16, 1940.
Notes