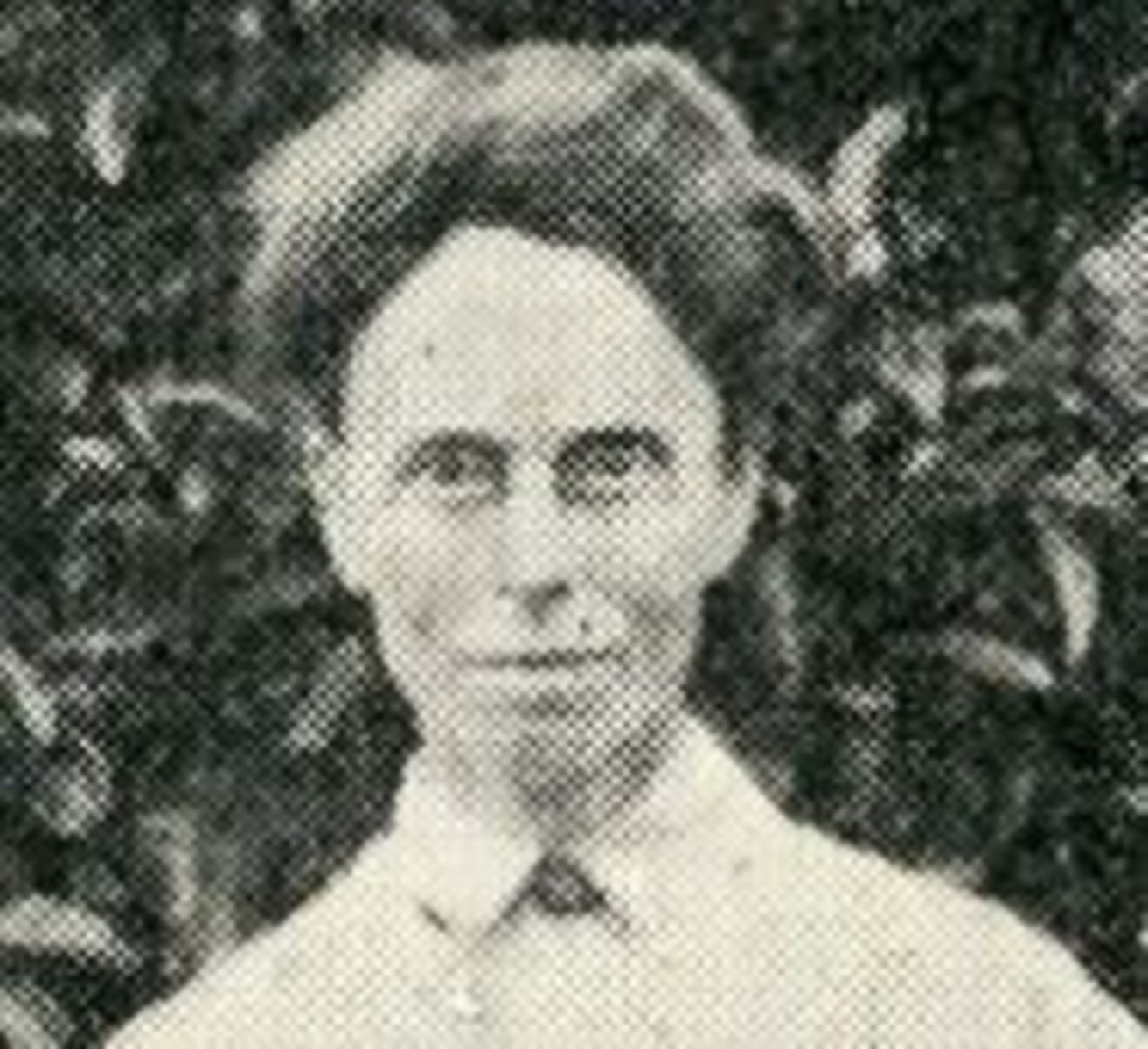 Williams, Annie Mary (1876–1966)
×
Milton Hook, Ed.D. (Andrews University, Berrien Springs, Michigan, the United States). Hook retired in 1997 as a minister in the Greater Sydney Conference, Australia. An Australian by birth Hook has served the Church as a teacher at the elementary, academy and college levels, a missionary in Papua New Guinea, and as a local church pastor. In retirement he is a conjoint senior lecturer at Avondale College of Higher Education. He has authored Flames Over Battle Creek, Avondale: Experiment on the Dora, Desmond Ford: Reformist Theologian, Gospel Revivalist, the Seventh-day Adventist Heritage Series, and many magazine articles. He is married to Noeleen and has two sons and three grandchildren.
First Published: December 2, 2021
Annie Mary Williams served the Seventh-day Adventist Church in various capacities, including missionary to Fiji and director of the Sabbath School Department in the New South Wales Conference.
Annie Mary Williams was born in the rural town of Chetwynd, western Victoria, on February 3, 1876, to English farming settlers Alfred and Catherine Williams. Her parents belonged to the Salvation Army faith. Annie had a younger brother, Edward, and a younger sister, Violet Lucy. Their mother died in 1890. When she was about seventeen years old Annie came in contact with Seventh-day Adventists in Melbourne and, in spite of family opposition, she united with her new-found community. Annie attended the Avondale School for Christian Workers in 1900, studying commercial subjects in preparation for church work.1
Dedicated Service
Following her time at the Avondale School Annie Williams returned to Melbourne. Wilbur Salisbury, manager of the Echo Publishing Company, enlisted her as a typesetter. When the enterprise transferred from Melbourne to Warburton, she moved with it and continued with her work.
In 1908 Annie was appointed to mission service in Fiji. She sailed with a small group of missionaries on the MV "Atua," November 10, 1908.2 She located at the Buresala Training School on Ovalau Island where she taught some subjects and cared for the young women in their new dormitory.3 She also accepted the responsibility of Sabbath School secretary for the Fiji Mission.4 She was on campus when a hurricane tore through in 1910, destroying everything except the two substantially-built dormitories where everyone had taken shelter.5 After more than three years in the tropics Annie returned to Australia and had to spend time recuperating at the Sydney Sanitarium.6
Annie was appointed in 1918 to be the director of the Sabbath School Department in the New South Wales Conference located in Sydney. She worked in this capacity until 1925. Later, she returned to Victoria and engaged in Bible work, specialising in studies with individuals contacted through the church radio broadcasts, from 1932 through 1941 when she was eligible for retirement.
Final Years
When church officials opened the Homes for the Aged at Nunawading, suburban Melbourne, in 1956, Annie was one of the first to enter the little community. During her last few years she was confined to her bed and passed away peacefully at the age of ninety on June 21, 1966.7 She rests in the Templestowe Cemetery to the north of Nunawading.8
Sources
"Annie Mary Williams." Templstowe Cemetery Deceased Search - GMCT, 2020. Retrieved from https://www.gmct.com.au/deceased.
Avondale School Register of Students. South Pacific Division of the General Conference Archives, Cooranbong, New South Wales. Box No: 1487. Document: "Avondale School Register of Students, 1892-1906."
Blair, R[oss] E.G. "Life Sketch of the Late Miss Annie M. Williams." Australasian Record and Advent World Survey, August 15, 1966.
Seventh-day Adventist Yearbook. Washington, D.C.: Review and Herald Publishing Association, 1910-1942.
"Sister A.M. Williams…" Australasian Record, May 13, 1912.
"Sister Parker, her daughter Ramona,…" Union Conference Record, November 16, 1908.
Stewart, A[ndrew] G. "A Hurricane in Fiji." Union Conference Record, May 2, 1910.
Stewart, A[ndrew] G. "The Dedication of the Girl's Home, Fiji." Union Conference Record, August 23, 1909.
Notes