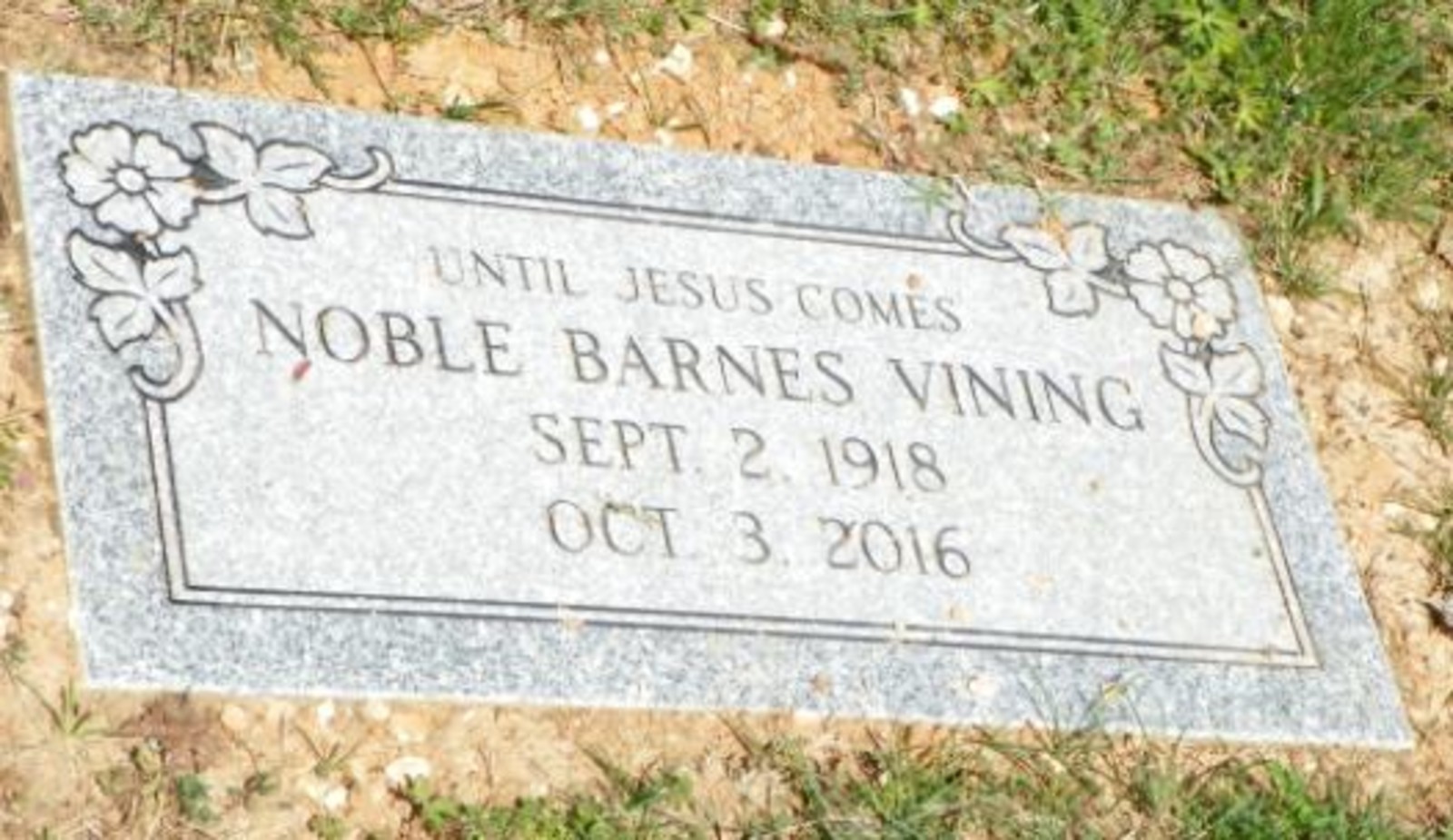 Vining, Noble Barnes, Jr. (1918–2016)
×
Gerardo Naval Estabillo, B.A. in theology (the Adventist University of the Philippines), M.A. in ministry (the Adventist International Institute of Advanced Studies [AIIAS]), is currently (2020) pursuing his Doctor of Ministry at AIIAS. He served as a district pastor and Human Resources director of Central Luzon Conference (CLC). He is currently serving as the Stewardship director of CLC. He is married to Naomi Bambao Javier and they have three sons.
First Published: February 1, 2021
Noble B. Vining, Jr., was a publishing house manager, editor, and author of several books. He served as the second manager of Philippine Publishing House (1950-1952).
Early Life
Noble Barnes Vining, Jr., was born September 2, 1918, in Atlanta, Georgia, U.S.A. His father, Noble Barnes Vining, Sr., was from Thomaston, Georgia, and his mother, Nancy Lucella Hatcher Vining, was from Atlanta, Georgia. Though only his mother was a Seventh-day Adventist,1 Vining, Jr., accepted Jesus as his Lord and Savior. Baptized in 19302 by a Pastor Scoggins,3 he became an active and faithful member of the SDA church in Atlanta.4
Education and Marriage
He took his formal education in the following schools: Atlanta Junior Academy (1924-1933); Southern Junior College (1933-1938); and later Emmanuel Missionary College, now Andrews University, Berrien Springs, Michigan, where he received his B.A. in accounting (1938-1941).5 In addition, he also studied the Spanish and French languages.6 After his education, he served four years as a medic during World War II during which he had an opportunity to befriend Desmond Doss. In their later years they would get together and talk about where their lives had led them.7
While he was stationed in England during World War II he married Joan Dories Lay,8 a nurse by profession and a member of the Cambridge church.9 She was born December 23, 1920, in Cambridge, England.10 The wedding took place in the Arbary Road Baptist Church, Cambridge, December 1, 1943.11 They served the Lord together at various institutions such as Southern Missionary College (SMC); Atlantic Union College (AUC); Stanborough Press, Ltd., England; the Philippine Publishing House (PPH); and Southern Publishing Association.12 During his years at the SMC College Press, he was the managing editor of The Southern Tidings, a monthly journal that still serves Adventist church members in the southeastern United States.
Two children were born to Noble and Joan Vining: David LeRoy and Judith Anne. After 30 years of marriage, Joan died January 5, 1973, from a prolonged illness. She was buried at the Collegedale Cemetery.13
Afterward, Vining met Katherine Whitman Stromberg who became his second wife and bore him a daughter, Elizabeth. Later Noble was again widowed.14
Ministry
From 1933 until 1938, Vining, Jr., worked as a pressman at Southern Junior College.15 Then from 1938 to 1941 he held the same job at Emmanuel Missionary College.16 After serving the military in 1945 as a medical administrative officer, Vining Jr., entered denominational employment in 1945 and held various positions at Stanborough Press until 1950.17 Toward the end of 1950, he and his wife, Dories, accepted a call to connect with the Philippine Union Mission as Philippine Publishing House manager and treasurer.18 During its fourteenth biennial session, March 14-24, 1951, held at the church headquarters in Manila, the Philippine Union Mission chose Vining as one of the 21 members to form the NPUC executive committee.19 He served in the Philippines until the end of 1952.20
Dedicated to Adventist publishing, he employed his managerial and skills at several denominational publishing houses.21 He also had a passion for sharing the gospel to others. One time during a visit to his barber he found a simple way to share Jesus with the people in the shop.22
The 1953 Seventh-day Adventist Yearbook does not contain his name in its denominational employee directory, but a year later it lists Vining as a licensed ministers in the Atlantic Union Conference.23
While at the Southern Publishing Association he authored the Stewardship Diary, a book intended for family financial stewardship.24
Later Life
After his retirement, Vining continued to write books for the next three decades. They included two sets of Bible studies entitled Bible Research and Bible Research II, plus a host of other smaller projects.25 He authored The Bible Textionary, The Bible Textionary on Revelation, A 6 Day Creation Week? and The result of an Old Man's Dream.26 His Stewardship Diary came off the press in 1965.27
Vining was chosen to spearhead the fund-raising for a replica of the first Adventist publishing house building, eventually to be part of the Historic Adventist Village (HAV), located in Battle Creek, Michigan. Vining hoped that it "will be a witness to thousands of visitors to the power of the printed page."28
Vining died at age 98 on October 3, 2016, in Longwood, Florida. His life was memorialized at the Collegedale Church Fellowship Hall, the same location where his ninetieth birthday had been celebrated eight years earlier.29
Contribution
Vining's dedication to the publishing ministry, including several books he authored, is his legacy. He spent more than 40 years in the printing ministry that included duties at Stanborough Press, Philippine Publishing House, AUC College Press, Southern Publishing Association, and SMC College Press.30
Sources
British Advent Messenger, January 28, 1944.
Canadian Union Messenger, January 13, 1965.
Far Eastern Division Outlook, June 1951.
Far Eastern Division Outlook, January 1952.
Far Eastern Division Outlook, July 1953.
Focus, Andrews University Magazine, Winter 2017.
IDE Appointee File, Nobel B. Vining Jr. General Conference Archives, Silver Spring, Maryland, U.S.A.
Personal Workers Record, Nobel B. Vining Jr. General Conference of Seventh-day Adventists, Far Eastern Division, Singapore. Southern Asia-Pacific Division Archives, Silang, Cavite, Philippines.
Seventh-day Adventist Yearbook. Washington, D.C.: Review and Herald Publishing Association. Various years.
"Vining, J., Noble Barnes." Obituary. Southern Tidings, February 2017.
Notes