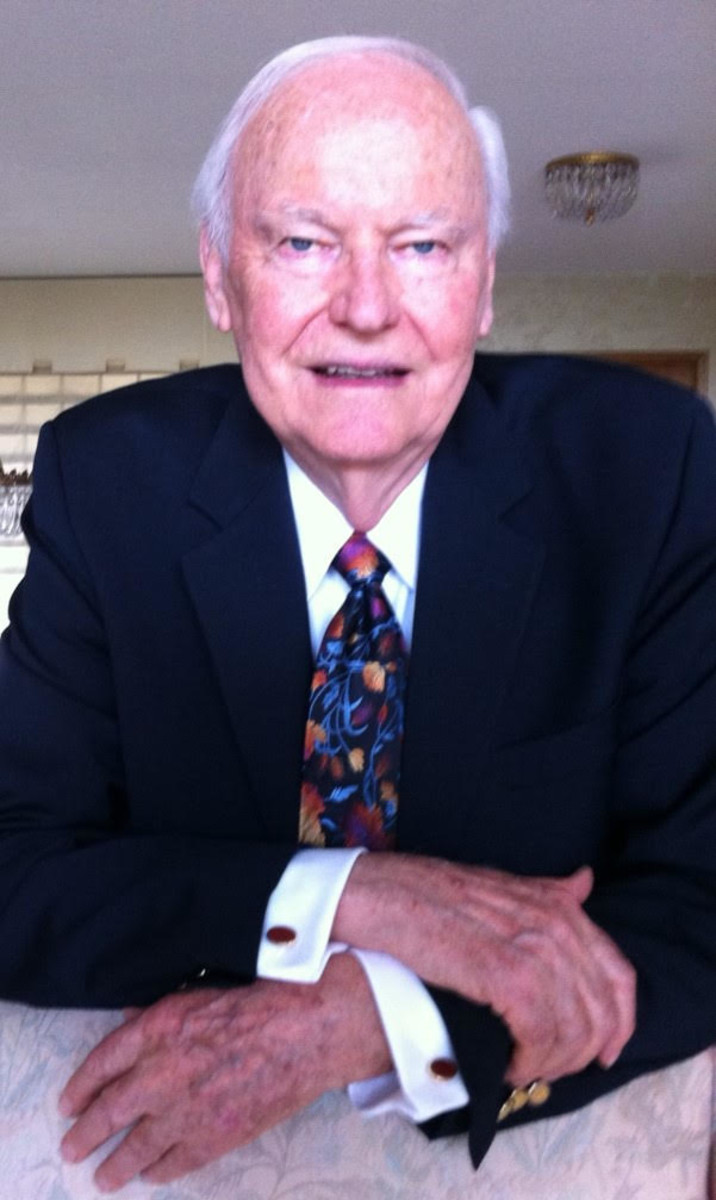 Sturges, Stanley Gordon (1929–2019)
×
Bruce Anderson,  B.A. (Pacific Union College), M.S. (Ohio State University), M.D. (Loma Linda University). Internship at Stanford University Hospitals. Residencies at Harding Hospital; Ohio State University Hospitals Child Psychiatry fellow. Captain, MC, US Army 1975-1977. Staff psychiatrist at Hinsdale Hospital 1970-78, St. Helena Hospital 1978-present. President of Pacific Union College Alumni Association 1982-85. Founding Chair, Walter C. Utt Endowment. President and board chair, Adventist Health California Medical Group. Trustee, Loma Linda University Behavioral Medical Center Operating Board. Medical Director, LiveWell Behavioral Health, Adventist Health, Clearlake.
First Published: September 19, 2021
Dr. Stanley G. Sturges achieved national recognition as an athlete and as a pioneering physician in Nepal.
Born in the Belgian Congo, Africa, October 14, 1929, to Dr. J. Hubert and Violet Sturges, Stanley Sturges' leadership and involvement in public medical service came naturally. Serving as Adventist missionaries was a tradition in the Sturges family. Stanley's parents served as medical missionaries in the Belgian Congo. His older brother Dr. Hubert F. Sturges, his sister Elizabeth Taylor, his younger brother Dr. Keith Sturges (who followed him in Nepal), and his brother-in-law Dr. Leslie Smart all served as medical missionaries.1
After graduating from Pacific Union College (PUC) in 1951, Stanley entered medical school at the College of Medical Evangelists (now Loma Linda University School of Medicine) in Loma Linda, California. There his colleagues let off steam and frustration on the volleyball court. By their senior year, his group of medical school classmates had developed an extremely competitive volleyball team. Despite having no support from the medical school at which no formal sports programs existed, the "Evangelists" achieved remarkable successes. In 1955 they advanced to the National Collegiate volleyball championship finals before losing to Florida State. Their achievements included the nomination of two members, including Stanley, as All-American athletes.2 
While in medical school, Stan married Raylene Duncan, a nurse whom he met while they were both students at PUC and who shared his desire for overseas medical missionary service. In 1957, after Stanley completed his internship, he and Raylene, with their three small children–Cheri, Charlene, and Stan – headed first to India for six months of language study and then to their assignment in Nepal.3 Raylene gave birth to their fourth child, James, in the car when circumstances prevented them from reaching the hospital in Kathmandu.4 Another son, Mark, would be born after their return from mission service.
Dr. Sturges' most widely-recognized achievement came in a land that, until the early 1950s, had been closed to Christian mission.5 With Raylene's assistance, Sturges brought into being the Scheer Memorial Hospital in Banepa, Nepal. Funds for construction came through a gift by Clifford Scheer, a construction consultant from New Jersey, in memory of his parents, Carolyn and Charles Scheer.6
Sturges envisioned, designed, and, in large measure, built the hospital. His participation included selection and acquisition of the site, achieving government and local political support, contracting with local craftsmen, and overseeing the workers while speaking in Nepali, the local language. Stanley's parents had insisted that he work during the summers between school terms, and he now used the skills he had learned in various trades to advantage, supervising every aspect of construction. He recruited local artisan masons and carpenters as a means to support the local community financially, but did the plumbing himself.7 Today a 120-bed medical center stands as a testament to the passionate mission of Dr. and Mrs. Sturges, and includes a college of nursing offering master's programs in a variety of specialties.8  
Unexpected recognition came swiftly when the U.S. Junior Chamber of Commerce selected Sturges in 1961 as one of the Ten Outstanding Young Men of America. He met vice-president Richard M. Nixon (later United States president, 1969-1974), and he appeared on the Ed Sullivan show.9 Life magazine named him one of the 100 leaders of the "Take-over generation" in 1962.10
In 1965, the Review and Herald Publishing Association published Stanley's book, In the Valley of Seven Cities. It is a fascinating chronicle of the contributions of Stan and Raylene Sturges to the health of 500,000 residents of the valley whom they touched with compassionate and modern medical care. When Pacific Union College honored the couple in 2016, Raylene expressed her and her husband's philosophy: "Don't forget the unbathed person in front of you may become your best friend."11
Upon his return from mission service, Stanley completed a psychiatric residency at the Mayo and Menninger clinics. He initiated a successful psychiatric program at the Kettering Medical Center in Ohio. Later he later led psychiatric programs in Portland and Astoria, Oregon.
In retirement Dr. Sturges pursued an interest in parliamentary procedure and acted as parliamentarian for the Oregon State Medical Society. Becoming a knowledgeable amateur geologist, he collected beautiful rocks that he polished and often gave to friends. He was a trombone and tuba musician with the Sunnyside Brass group. After the death of Raylene in 2018, Stanley lived in a Portland retirement facility where he developed new friends, and continued to nourish relationships with his five children.12
In Nepal, Sturges insisted that all patients should receive equal respect, regardless of the prevalent caste system. One of their devoted helpers was Kanchha, a member of the vaidya caste, whom Dr. Sturges treated for tuberculosis. Kanchha was very loyal to Stan and Raylene, despite some criticisms from his peers. He once expressed to Stan his hope that when he died his fellow villagers would say of him, "There died an honest man, devoted to duty." The statement impressed Stan to reflect that he could only hope that his own sense of destiny was as strong as that of Kanchha.13
On July 12, 2019, Stanley G. Sturges, M.D., died an honest man, devoted to duty, to his family, and to his God.
Sources
"A Red-Hot Hundred." Life, September 14, 1962. Accessed April 9, 2020, books.google.com.
Dellinger, Bob. "Volleyball Tournament Opens Play Today." Daily Oklahoman, May 11, 1955.
Hamilton, Quinton. "Loma Linda University NAIA Division II Men's Volleyball Team Loses to Florida State in Finals." Loma Linda University Drayson Center News, February 1, 2019. Accessed April 9, 2020, https://drayson.llu.edu/about/drayson-news/loma-linda-university-naia-division-ii-mens-volleyball-team-loses-florida-state-finals.
Moore, Raymond S. "Medical Missionary Given High Honor." ARH, January 11, 1962.
"Stanley G. Sturges obituary." The Oregonian, July 28, 2019. Accessed April 9, 2020, https://obits.oregonlive.com/obituaries/oregon/obituary.aspx?n=stanley-g-sturges&pid=193490345.
Sturges, Stanley G. In the Valley of the Seven Cities. Washington, D.C.: Review and Herald Publishing Association, 1965.
Sturges, Stanley. "Witnessing for Christ in Nepal." Signs of the Times, October 1962.
"Volleyball Title Won By F-State." Miami Herald, May 13, 1955.
Wheeler, Ruth. "American Doctor Sahib." Youth's Instructor, April 24, 1962.
Notes