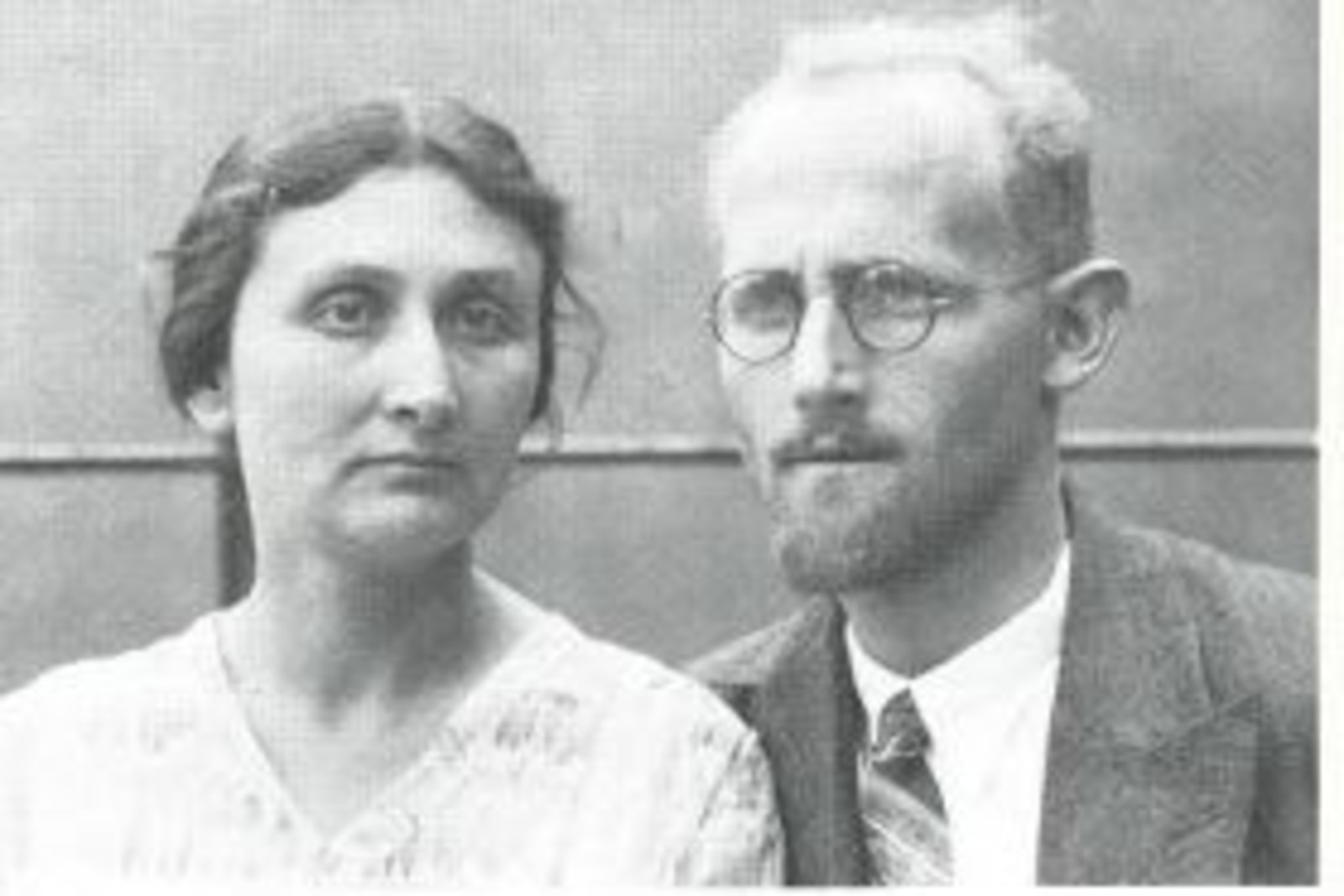 Lesovsky, Wilhelm Heinrich (1901–1976)
×
Daniel Heinz, Ph.D., is director of the Historical Archives of Seventh-day Adventists in Europe located at Friedensau Adventist University, Germany. He did his ministerial studies at Bogenhofen Seminary and further studies at the Protestant Theological Faculty of the University in Vienna. His Ph.D. is in modern church history and Adventist studies from Andrews University. Some of his publications include Church, State, and Religious Dissent: A History of Seventh-day Adventists in Austria, 1890–1975 (Frankfurt am Main, 1993) and So komm noch diese Stunde. Luthers Reformation aus Sicht der Siebenten-Tags-Adventisten (Lüneburg, 2016).
Chigemezi Nnadozie Wogu, MTS, is a Ph.D. student at the Vrije Universiteit, Amsterdam, the Netherlands and a research associate at the Institute of Adventist Studies in Friedensau Adventist University, Germany. At Friedensau, he manages the Encyclopedia of Seventh-day Adventist research project for some parts of Europe. Wogu is a junior member of the Netherlands School for Advanced Studies in Theology and Religion. He is co-editor to Contours of European Adventism: Issues in the History of the Denomination in the Old Continent (Möckern: Institute of Adventist Studies, Friedensau Adventist University, 2020).
First Published: January 29, 2020
Wilhelm Heinrich Lesovsky served as pastor, youth director educator, missionary, and physician among Adventists in Germany, Czech Republic, the Middle East, and in the United States.
Early Years and Education
Wilhelm Heinrich Lesovsky was born on July 2, 1901 in Kranichsfeld near Marburg (Maribor in current day Slovenia)1 into a South Bohemian Lutheran family. His father, Rudolf, was an Austrian railway official and station director. His mother, Henriette Paula (née Novak), came from an evangelical tradition on her father's side. Because his mother was always ill, Wilhelm grew up with relatives. He attended Gymnasium (high school) in Leitmeritz and Baden near Vienna and began showing early interest in religious and educational issues after reading Johann Heinrich Pestalozzi.2
When the First World War broke out he decided in 1915 to pursue a military career, which did not materialize. In 1919 he became an Adventist in Vienna and went to study at the Mission Seminary at Friedensau near Magdeburg.
Under the influence of the school director, Wilhelm Mueller, Lesovsky worked with Erich W. Bethmann for the first time with questions related to mission among Muslims. Bethmann later became a missionary among Muslims and used an approach similar to that of Lesovsky. In 1922 Lesovsky studied medicine in Vienna to become a missionary doctor. The next year he was called to Friedensau as teacher and preceptor.3 In 1925 he married Charlotte Stark in Berlin and from 1926 to 1928 he worked as a youth director in Czecho-Slovakia.
Mission Work
From 1929 onward Lesovsky followed his personal calling to be a missionary. He and Charlotte traveled to the Middle East. While learning Arabic they served as teachers at the Mouseithbeh School in Beirut before moving to Syria.4 While Charlotte began a kindergarten in Damascus Lesovsky worked in Beirut and Damascus until 1936. The kindergarten developed rapidly and primarily attracted children from wealthy homes. Contact with the children gave Charlotte access to ministering to the mothers.5 Meanwhile, Wilhelm became a "thought leader" for the Adventist mission to Muslims. Emil Brunner's Natural Theology and the question of a "connecting point" became foundational for his ministry.
He found a link to the Islamic world in the life of the missionary by observing the Old Testament dietary rules and avoiding alcohol. To him, the Christian missionary must cultivate this "cultic purity." Only this attitude of life would awaken confidence among the Muslims or "Christ's sympathizers," as he called them. His approach was a novelty in the mission among Muslims.6
In 1937, while on furlough, he finished a doctorate at the University of Vienna. His Ph.D. dissertation, a two-volume dissertation on the educational system in Syria and Lebanon,7 majored in pedagogy and psychology, with a minor in Arabic studies. He returned to the Middle East in 1938 but had to discontinue his mission in September 1939 because of the outbreak of World War II.
An Adventist conference on Islam held in Beirut in 1961 clearly showed that the "new" mission strategies presented there by Lesovsky and in part by Bethmann were already represented in the mission field by the 1930s. In 1944 Lesovsky earned a second doctorate from the University of Graz in the department of medicine. He worked in Graz as a psychiatrist until 1950. As a specialist, he led the newly founded child psychiatric examination center of the city and exerted an influence in curative education.
From 1951 to 1955 he worked again as a missionary, this time as a missionary doctor at the Adventist hospitals in Sultanabad, Persia (Iran), and in Baghdad, Iraq. The previously closed hospital in Sultanabad was reopened through the intervention and presence of Lesovsky, who had a permit to practice medicine.8 Later on, he was called to the United States in Madison, Washington D.C., to work as a psychologist and college professor.
Around 1961 he joined the staff of Fuller Memorial Sanitarium, South Attleboro, Massachusetts.9 In 1963 he became a professor of education and psychology at Atlantic Union College.10 His presence there influenced the Goethe Institute of Munich to grant the college a teaching commission.11
Later Years and Contribution
Lesosvky spent the last years of his life in Austria. His personality and life's work are complex. His progressive, contextual, "missionary education" brought him into conflict with the traditional view of the Adventist mission leadership, who saw an "aberration" in Islam. An eclectic individualist who interacted intensively with the teachings of Islam and understood himself as a "mediator" and "bridge-builder" between religions and cultures was at some point misunderstood by Adventist church leaders.
Wilhelm Lesosvky's contribution to the mission of the Seventh-day Adventist Church in the areas of education, mission, and medicine cannot be overrated. As an educator, he influenced students in the area of Christian psychology. As a missionary, he was a key player in the establishment of Adventism among Muslims in Lebanon and Syria. As a pastor and medical doctor, he guided patients to sustainable health principles.
Lesosvky died of a heart attack on January 17, 1976 in Gland, Switzerland, at the age of seventy-four, and was buried on January 22.12
The house where the Institutes of Old Testament and Biblical Archeology sits at Friedensau Adventist University (Theologische Hochschule Friedensau), Germany is named after Lesovsky.
Sources
"Goethe Institute Grants Teaching Commission to AUC." Atlantic Union Gleaner, December 7, 1964.
Heinz, D. "Lesovsky, Wilhelm Heinrich (1901-1976)." In Biographisch-Bibliographisches Kirchenlexicon, Vol. 16. Nordhausen: Traugott Bautz, 1999.
"Here and There." Middle East Messenger, Second Quarter, 1952,
Lesosvky, C. "A Message from Damascus." Australasian Record, June 12, 1939.
Lesovsky, W. H. "Erziehung und Schulwesen in Syria und Libanon." [Education and Schooling System in Syria and Lebanon]. Ph.D. dissertation, University of Vienna, 1937.
Nazirian, M. The Seventh-day Adventist Church in Lebanon 1897–1997. Beirut: The East Mediterranean Field of Seventh-day Adventist, 1999.
"News Notes." ARH, February 26, 1976.
Pfeiffer, B. Ed. The European Seventh-day Adventist Mission in the Middle East 1879-1939. Frankfurt: Peter Lang, 1978.
Seventh-day Adventist Yearbook. Takoma Park: Review and Herald, 1924.
"Two New Teachers Join Staff at A.U.C." Atlantic Union Gleaner, June 24, 1963.
"Welcome to Dr. and Mrs. W. H. Lesovsky." Atlantic Union Gleaner, November 6, 1961.
Notes