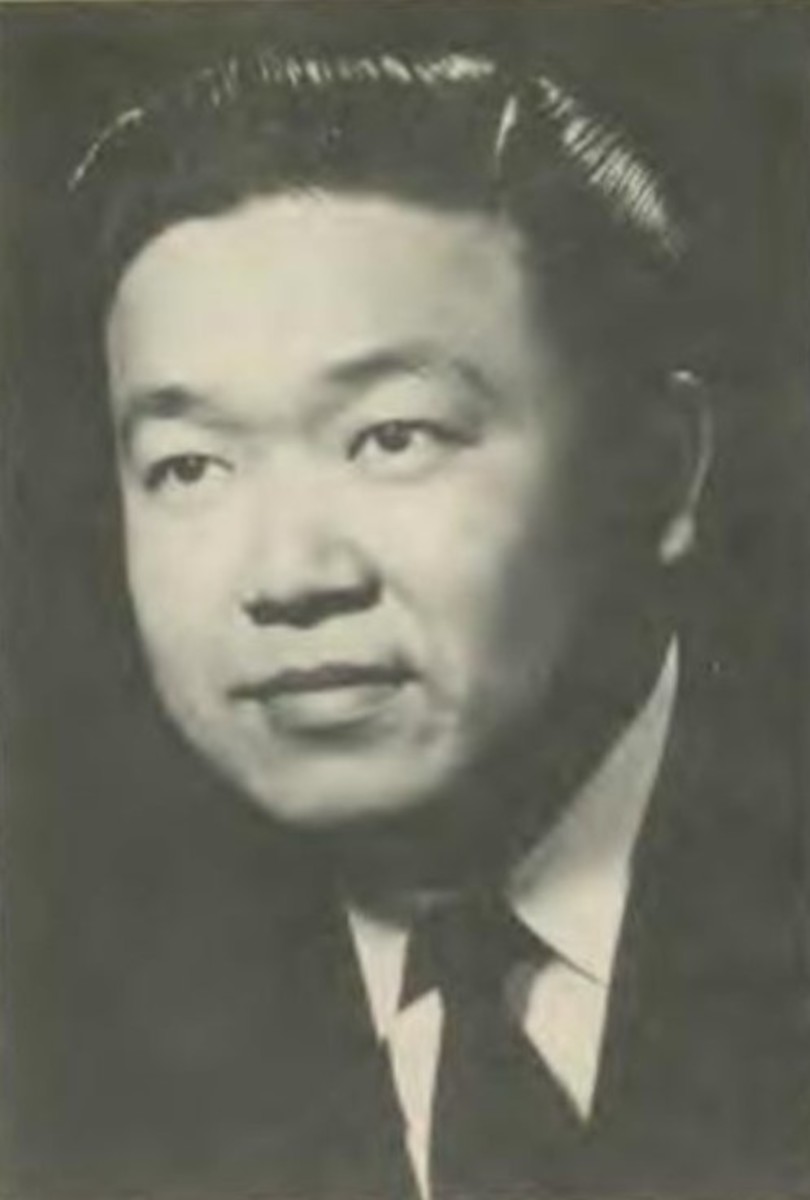 Liu, Sunny Wing Chun (1924–1987)
×
Dan Shultz, emeritus professor of music, Walla Walla University, has researched and written extensively about Seventh-day Adventist music history and musicians. His publications include A Great Tradition–a history of music at Walla Walla University, and the Adventist Musicians Biographical Resource–an encyclopedia with biographies of over 1100 Adventist musicians. He founded the International Adventist Musicians Association, serving as its president for ten years and editing its publications and website for over thirty years. Shultz and his wife, Carolyn (nee Stevens), live in College Place, Washington.   
First Published: August 30, 2021
Sunny W.C. Liu was a pastor-evangelist and a well-known tenor soloist who recorded several albums for Chapel Records.
Sunny was born in Kealia, Kauai, Hawaii, on April 6, 1924, one of three sons and two daughters of Ah Ming and Ah L (Violet) Lau Liu.1 He was encouraged to be a gospel singer by one of his elementary school teachers.2 After graduating from Hawaiian Mission Academy in 1943, he attended Walla Walla College (WWC) in Washington state, where, although he enrolled as a pre-medical student at his parents' request, he also prepared for the ministry. He sang frequently on campus and in the area, and began to gain acclaim throughout the western United States.3
Following graduation from WWC in 1948 as a biology major, Sunny served as a singing evangelist in the Upper Columbia Conference in the Pacific Northwest beginning in 1949.4 He married Bernice Lee (1927-2007), a native of Singapore, Malaya, on December 23, 1951.5 They would have two sons, Charles and Edward.
Sunny was ordained to the ministry in 1954.6 Three years later he accepted a position in the Greater New York Conference in the Atlantic Union, where he worked for eight years as an evangelist in the conference and associate pastor at the New York Evangelistic Center on Times Square. In 1965 he returned to the Pacific Northwest,7 where he ministered for the next twenty-two years.
Throughout his ministry, Liu was a featured soloist at numerous youth congresses, camp meetings, events on Adventist college campuses, and at General Conference sessions. He also sang often in concerts, many presented as benefit programs to help church projects, and recorded several albums for Chapel Records, beginning in the late 1950s. His initial albums, Prayer Perfect (#1205) and The Holy City (#1243), were followed by The Beautiful Land (#5029), Sunny Liu Sings (#LP 5071 and #ST 071), How Big Is God (#5094 and #ST 071), Sunny Liu Sings Songs by Mel Rees (# 5131 and #ST 131), and Sunny Liu Sings The Lord Is My Shepherd (5182 and ST182).8
Liu worked tirelessly in his last two decades as a pastor in Oregon, serving at the Sunnyside, Gresham, University Park, Beaverton, and Lents churches. Through the years all his sermons included at least one song.9 The Lius were living in Portland when Sunny died on May 20, 1987, at age 63, following an extended illness.10 His wife, Bernice, passed away twenty years later, on September 27, 2007, at age 79.11
At the time of Sunny Liu's death, Annette Kurtz, a member of the Lents church, wrote, "His true Christian character and his love for our Lord, came through so emphatically in his sermons. He made all of us aware of the urgency of being ready each day and each moment. He closed each sermon with a touching song as only Sunny could sing it. He loved people, young and old alike, and people responded. He was a friend, Christian, servant, and truly, a great pastor."12
Sources
Chapel Records Album Liners: How Big Is God (#5094), Songs By Mel Rees (#5131), The Beautiful Land (#5029), The Holy City (#1243), The Lord is My Shepherd (#5183).
"Lents Pastor Dies after Lengthy Illness." North Pacific Union Gleaner, June 15, 1987.
Kurtz, Annette. Letter to the Editor. North Pacific Union Gleaner, July 20, 1987.
"Sunny W.C. Liu obituary." ARH, October 8, 1987.
Notes