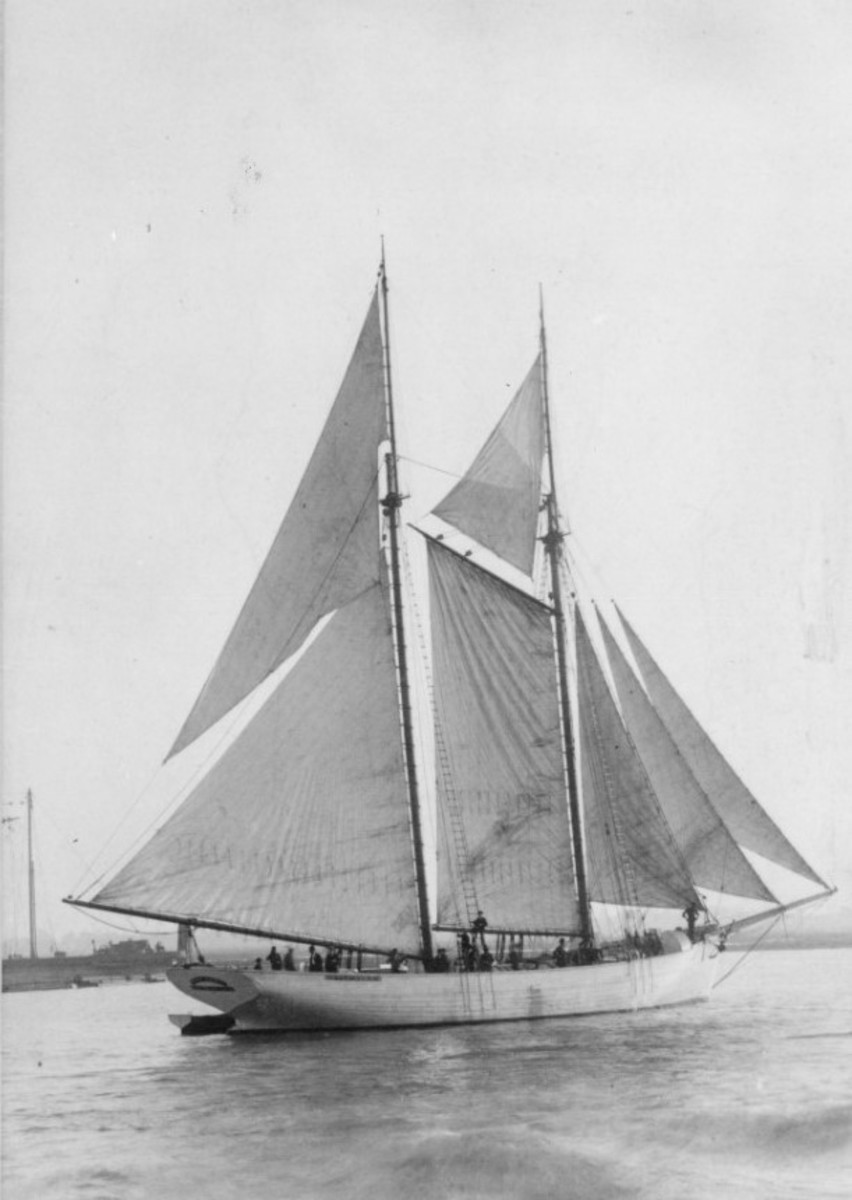 Wellman, George Oscar (1858–1945) and Adelaide De Yarmond (1860–1926)
×
Milton Hook, Ed.D. (Andrews University, Berrien Springs, Michigan, the United States). Hook retired in 1997 as a minister in the Greater Sydney Conference, Australia. An Australian by birth Hook has served the Church as a teacher at the elementary, academy and college levels, a missionary in Papua New Guinea, and as a local church pastor. In retirement he is a conjoint senior lecturer at Avondale College of Higher Education. He has authored Flames Over Battle Creek, Avondale: Experiment on the Dora, Desmond Ford: Reformist Theologian, Gospel Revivalist, the Seventh-day Adventist Heritage Series, and many magazine articles. He is married to Noeleen and has two sons and three grandchildren.
George and Ada Wellman journeyed aboard the Pitcairn to the South Pacific in 1894, undertaking mission work on the islands of Raiatea and Rarotonga before ill health compelled a return to California where both served at the Pacific Press.
Early Ministry and Marriage
George Oscar Wellman was born on March 12, 1858, in Troy, Michigan,1 to William and Alice (Wright) Wellman. His siblings were Delmar Elwood (b.1853), Dolphus A. (b.1854) and William Alvaro (b.1862) who died in infancy. His father, William, was a farmer.2
George taught school before entering public evangelistic work in the Michigan Conference which granted him a license to preach in 1882.3 His eldest brother, Delmar, was already serving in the conference as an ordained minister.4 George located in the rural town of Lockwood, south of Battle Creek and did colporteur-evangelistic work in the district for two years before being transferred further east for similar work in the more heavily populated area of Hillsdale for a further three years.5
In his first year at Hillsdale George married Ada De Yarmond of French-Canadian heritage. Elder William Gage performed the ceremony in Battle Creek on October 12, 1886.6 They worked together at Hillsdale until returning to Battle Creek in 1889 when they joined the staff of the Review and Herald office. Living close to Battle Creek College, Ada improved her education by studying English part-time under Professor Goodloe Harper Bell until their appointment to the mission field.7
In the South Seas
The Foreign Mission Board chose George and Ada to sail on the third voyage of the Pitcairn to assist with pioneering mission efforts in Tahiti. The vessel departed Oakland, California, on June 17, 1894, arriving at Tahiti via Pitcairn Island in September.8 They were sorely disappointed to discover that the French government would no longer allow foreign citizens to teach in private or government schools. The authorities had closed Benjamin Cady's small school in which it was planned George and Ada would continue teaching. After taking time to learn the rudiments of the Tahitian language Cady advised that the Wellmans should care for the pastoral needs of a small group of believers on nearby Raiatea Island. They made the transition and evangelised by distributing tracts and selling Bibles. They planned to be self-supporting as far as possible by giving private instruction to local individuals. At the time the Raiatians were resisting French colonialism and were receptive to learning English.9
When the Pitcairn made its fourth tour the Wellmans embarked for a new assignment at Rarotonga, where they arrived on August 7, 1895.10 A self-supporting medical work was already established on the island. The plan was for George and Ada to assist J.D. Rice with self-supporting evangelistic endeavours. They obtained some work in the government printing office and were put in charge of the government schools and on weekends assisted in the mission services. Unfortunately, within twelve months George became ill and they were forced to return to California.11
Years in California
After a short period of recuperation both George and Ada found employment at Pacific Press Publishing Association. They remained for approximately five years. Ada returned in 1909 as a proof reader and continued until shortly before her death.12 For health reasons George had been advised to leave the exacting indoors work at the printing office so he turned his hand to carpentry.13 Both he and Ada spent their remaining years generously contributing much of their income to assist young people preparing for overseas mission service. They left their hearts in the South Pacific. Ada passed away on May 22, 1926.14 They had no children.
In 1932 George married widow Ella Sage. He continued to serve as an elder of the Mountain View congregation near the Pacific Press, passing away on March 20, 1945, at the age of 87.15 Ella died at age 82 November 12, 1955.16
Sources
"Elder E. Hilliard, who was a passenger . . . ." ARH, October 8, 1895.
"Ella Wellman." Find A Grave, Memorial no. 81839310. Accessed June 17, 2020, https://www.findagrave.com/memorial/81839310/ella-a_-wellman.
Fargo, J[erome]. "Twenty-second Annual Session of the Michigan Conference." ARH, October 10, 1882.
"George O. Wellman." FamilySearch.org, Intellectual Reserve, 2020. Accessed June 17, 2020, https://www.familysearch.org/.
"George O. Wellman obituary." Pacific Union Recorder, April 25, 1945.
McCoy, J[ames] R. "The Voyage of the Pitcairn." Bible Echo, October 22, 1894.
Seventh-day Adventist Yearbook. Battle Creek, Michigan: Seventh-day Adventist Publishing Association, 1884-1889.
Tait, A[sa] O. "Adelaide D. De Yarmand [sic] obituary." Pacific Union Recorder, July 22, 1926.
Wellman, Geo[rge] O. "From Raiatea, Society Islands." The Home Missionary, April 1895.
Notes