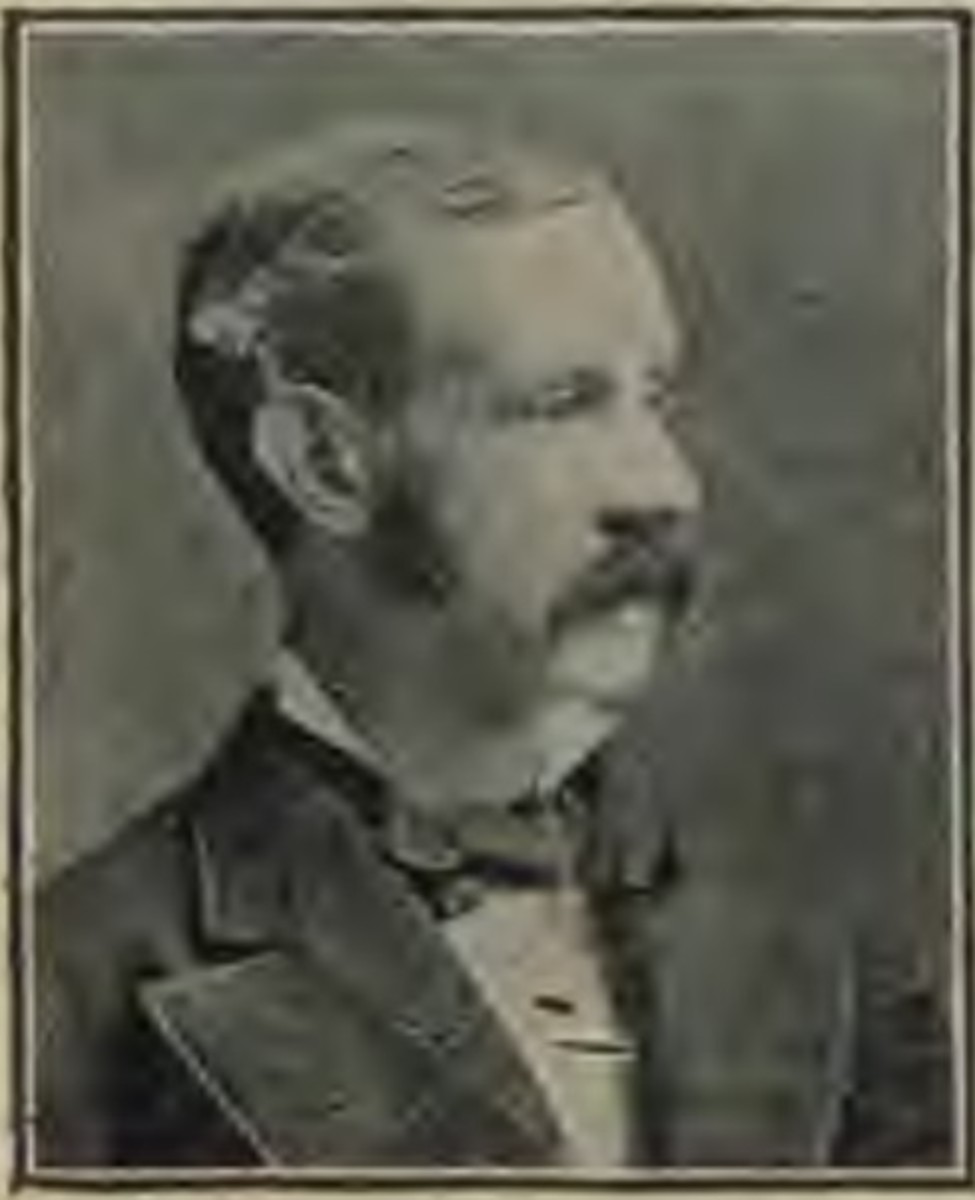 Wheeler, George Boardman (1840–1904)
×
Douglas Morgan is a graduate of Union College (B.A., theology, 1978) in Lincoln, Nebraska and the University of Chicago (Ph.D., history of Christianity, 1992). He has served on the faculties of Washington Adventist University in Takoma Park, Maryland and Southern Adventist University in Collegedale, Tennessee. His publications include Adventism and the American Republic (University of Tennessee Press, 2001) and Lewis C. Sheafe: Apostle to Black America (Review and Herald, 2010). He is the ESDA assistant editor for North America.
First Published: May 20, 2022
George B. Wheeler, a Baptist minister who accepted the Seventh-day Adventist message in 1893, focused on advocacy for religious liberty in his work as an Adventist minister in the Northeast and in Washington, D.C.
Civil War Veteran and Baptist Minister
George Wheeler was born September 14, 1840 in Warwick, Massachusetts, to blacksmith Asa Wheeler (1803-1880) and his wife Dolly Lamb Wheeler (1808-1876). George was the youngest of their six children. His parents were devout Baptists, his father serving as a deacon for several years. In 1848 the family moved about 20 miles north of Warwick to Battleboro, Vermont.1
In response to "a call from his country to help free the oppressed and downtrodden slaves," George enlisted for military service in the Civil War, surviving several battles, including Gettysburg.2 Wheeler engaged in a manufacturing enterprise in Battleboro after the war, but after the death of his mother in 1876, he sold the business and studied for ministry at Newton Theological Institute, a Baptist seminary in Newton, Massachusetts.3
On December 20, 1881, a few months after graduating from Newton, Wheeler married Mary Almira Fiske (1857-1934) in Woodbury, Vermont.4 They had three daughters, Dorothy (b. 1882), Millicent (b. 1884), and May (b. 1892).
Two of Wheeler's older sisters, Aveline Wheeler (1830-1905) and Ellen Wheeler Mallard (1831-1902), introduced him to Seventh-day Adventism after they embraced it in 1885.5 Wheeler was firmly dedicated to the historic Baptist principles of religious freedom, and reading the American Sentinel, Adventism's first periodical devoted to that cause,6 increased his attraction to the church's message. In 1893, after 15 years (including seminary) in the Baptist ministry, he gave up his pastorate in Cavendish, Vermont, and dedicated himself to the Adventist cause.7
Adventist Advocate for Religious Liberty
The New England Conference issued Wheeler ministerial credentials in 1893 and assigned him to work with the church in Boston. The church thrived under his leadership with "several recent additions" to the membership reported in 1897.8 The distinctive focus of his ministry was writing and speaking on behalf of religious liberty in the public arena. He published numerous articles and tracts, including "An Appeal to Baptists," in which he sought to awaken Baptist ministers to the erosion of liberty that he had come to see in movements to strengthen Sunday laws and in other efforts to enlist the power of the state in support of a religious agenda.9 Initially issued as a 38-page pamphlet by the New England Tract Society in 1895, it was expanded to 52 pages and retitled "Baptist Principles of Religious Liberty," published by Pacific Press in its Religious Liberty Library series.10
In the Spring of 1897, Wheeler was sent to Washington "to labor in the interests of religious liberty"—monitoring and reporting on developments on Capitol Hill and in the federal government,11 and to pastor the Washington, D.C. church in association with Sven F. Svensson. Their pastoral leadership along with extended revivals conducted by Albion F. Ballenger helped renew the congregation's dedication to evangelism and social outreach, and bring about an increase in membership to around 150 by 1899.12
Toward the end of 1899, Wheeler returned to Massachusetts to head the work of the New England Religious Liberty Association. He lobbied state legislatures, wrote letters to newspapers, promoted support for the work of the International Religious Liberty Association at camp meetings and other church gatherings, and published articles in the American Sentinel, retitled Sentinel of Christian Liberty in 1901.13
Legacy
George B. Wheeler died suddenly on February 7, 1904, after an infection led to meningitis. He had dedicated the final 11 years of his life to "calling the attention of ministers, lawyers, legislators, jurists, as well as the common people, to the grand and noble principles of the gospel."14
After his death, Wheeler's wife, Mary, and their daughters carried forward his dedication to the Adventist cause. Mary engaged in home missions and Bible work that helped lead many into the faith.15 Their daughter Dorothy Wheeler went as a missionary to China in 1919 and later the Philippines, serving as a secretary to influential educational leader and administrator Frederick Griggs.16 Their daughter May, a music instructor and school teacher, went to China as a missionary in 1916 along with her husband, Nathan F. Brewer, who became president of the China Division in 1940 and later a General Conference field secretary.17
Sources
"'An Appeal to Baptists.'" American Sentinel, February 27, 1896.
Andover Newton Theological Seminary. "History." Accessed May 17, 2022. https://andovernewton.yale.edu/about/history.
Cottrell, H. W. "New England." ARH, August 17, 1897.
"Death of Elder G. B. Wheeler." ARH, March 20, 1904.
"Dorothy J. Wheeler obituary." ARH, November 26, 1959.
Edwards, C. H. "Maine Camp-Meeting." ARH, October 31, 1899.
Gilbert, F. C. "Biography of Elder George B. Wheeler." Atlantic Union Gleaner, February 17, 1904.
"George Broadman Wheeler." FamilySearch. Accessed May 17, 2022. https://www.familysearch.org/tree/pedigree/landscape/27VF-2RG.
"Nathan Falcon Brewer obituary." ARH, November 26, 1959.
"New England Conference Proceedings." ARH, October 17, 1893; October 8, 1895.
"Our Work and Workers." Signs of the Times, October 29, 1896.
Shultz, James E. "Mary A. Wheeler obituary." Atlantic Union Gleaner, August 8, 1934.
"Two Months Free." ARH, October 21, 1902.
Wheeler, G. B. "The Religious Liberty Work—It's Relation to the Message." Atlantic Union College, July 1, 1903.
Wheeler, Geo. B. "Baptist Principles of Religious Liberty." Religious Liberty Library, No. 46. Oakland: Pacific Press, 1897.
Wheeler, Geo. B. "The National Reform Forces." ARH, February 28, 1899.
Wheeler, Geo. B. "The Present Peril of Liberty and Equal Rights." Religious Liberty Library, No. 56. Oakland: Pacific Press, c. 1899.
Wheeler, Geo. B. "The Sentinel of Christian Liberty." Atlantic Union Gleaner, October 22, 1902.
Wheeler, Geo. B. "Washington City Notes." ARH, May 10, 1898.
Wheeler, George B. "Washington, D.C. ARH, June 13, 1899.
Notes