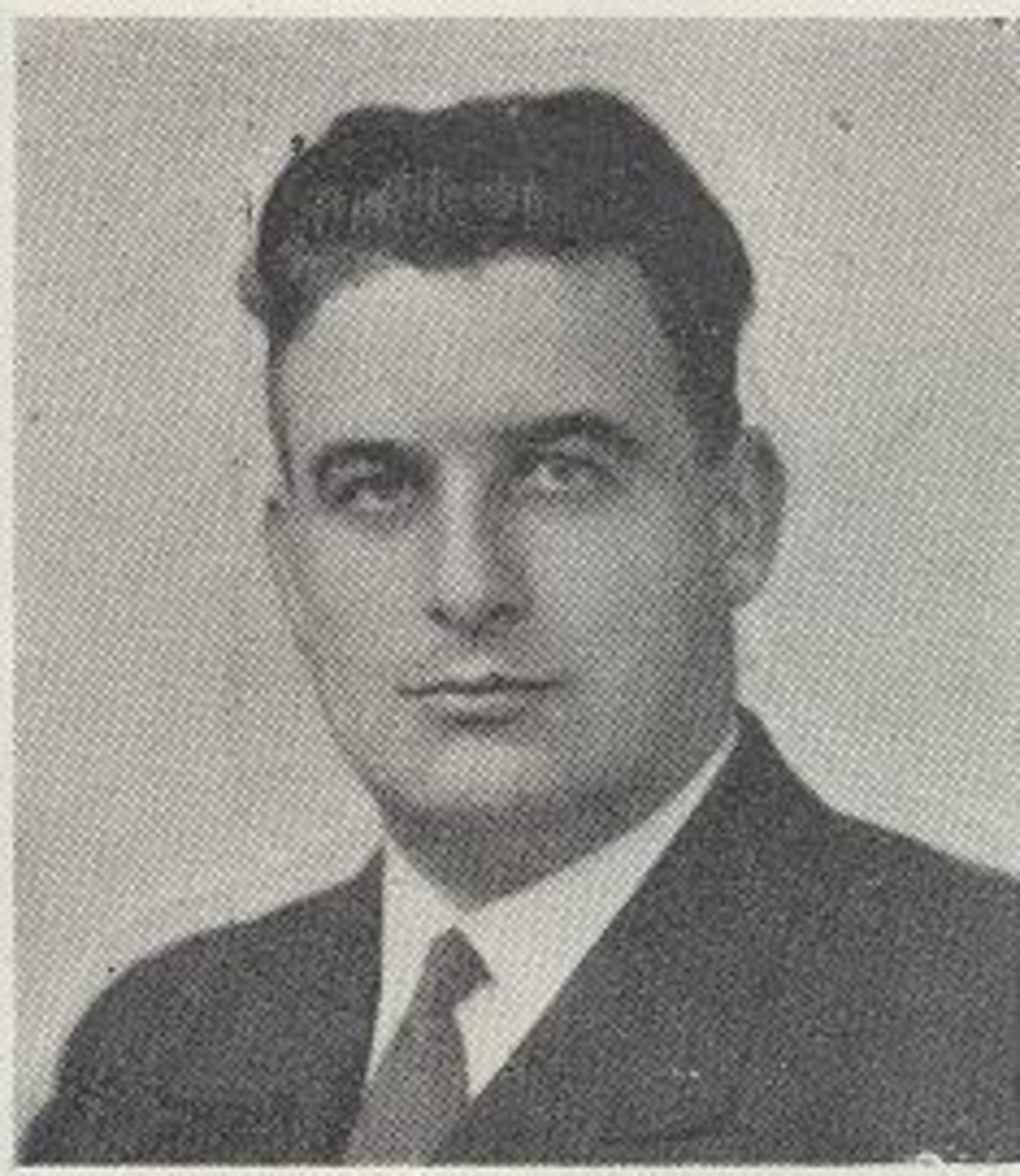 Fridlin, Marius (1903–1972)
×
Eudritch Jean: Diploma in Electronic Engineering (Haitian State University), B.A. in Theology (Adventist University of Haiti), and M.T.S. (Friedensau Adventist University [FAU], Germany). Jean worked as an electronic engineer in Haiti for twelve years and shortly served as assistant pastor at the district of Bethanie in the Central Haiti Conference. Currently, he is working as volunteer for the Institute of Adventist Studies of FAU. He plans to pursue doctoral studies in ethics.
Jean-Michel Martin, Ph.D. (University of Geneva), is a retired church historian who has taught history in the Adventist University of France in Collonges-Campus Adventists du Salève.
First Published: January 29, 2020
Marius Fridlin was a missionary in Equatorial Africa and an administrator in the Southern European Division for 40 years.
Early Life
Marius was born February 22, 1903, in Mulhouse, a city located in eastern France, close to the Swiss and German borders.1 He accepted the Adventist message in his native region, Alsace, in 1928.2
Education and Marriage
After his baptism, Marius Fridlin attended the French Adventist Seminary of Collonges-sous-Salève, France, for three years to prepare himself for the gospel ministry.3 Towards the end of his studies he became dean of men at his alma mater in 1930 and kept this position until 1933.4 He next worked as a minister in Metz for the East France Conference and, while serving there, was ordained to the gospel ministry in October 1935.5 In the meantime, he married Marthe Erdmann. They had a son, Gerard, who was born June 21, 1935.
Missionary in Equatorial Africa
One year after his ordination, Fridlin went to Cameroon to serve as a leader for the missionary work in Equatorial Africa, and he served there with his wife for a decade.6 He worked as superintendent of the French Equatorial African Mission until 1946. During this period the missionary couple faced significant difficulties and hardships. First, they were obliged to leave behind their baby boy whose health was not sufficiently strong to survive the climate of Equatorial Africa.7 Next, the eruption of World War II brought isolation from the homeland and additional challenges to a missionary work that was just beginning to get a strong footing.8
However, despite these issues, the Fridlins realized some important achievements in Equatorial Africa.9 Marius facilitated the opening of new mission stations and obtained permission from the Cameroon government to enter new territories.10 For the sake of maintaining and expanding the missionary work, Fridlin pushed for the training of devoted native workers and supported the opening of primary and mission schools.11 He was also involved in activities targeting less fortunate groups of people, particularly in Nanga-Eboko, Cameroon,12 where they worked for a leper colony situated nearby.13 With the support of the church members, a chapel was built for the lepers and some of them were baptized.14 In addition, the Fridlins ran a project to support and care for the little orphans in that city.15
Administrator in the Southern European Division
After spending a decade leading the French Equatorial African Mission, the Fridlins returned to Europe in the middle of 1946. During the General Conference Session that year, the Nominating Committee chose Marius Fridlin as secretary of the Southern European Division.16 Fridlin accepted the call and served in this position until 1958. The experience he had acquired in overseas missions and his abilities to speak French, English, and German were beneficial to this new chapter of his career. According to Walter R. Beach, "he assumed this task and served with distinction and to the satisfaction of all for a period of twelve years."17
On June 25, 1958, Fridlin was elected president of the Southern European Division,18 a position which he held until 1969. During those 11 years, Fridlin led the division's considerable growth. In the first four years of his administration, the division reported an increase of 29 percent in tithe and the number of missionaries sent beyond their own territory doubled.19 The following quadrennium was also a period of numerical growth.20
Later Years
Marius Fridlin spent more than two decades in administrative positions at the Southern European Division. Health issues forced him to lay down his leadership responsibilities at the end of 1969. As Beach commented, "the war years, the stress and strain of Equatorial African life, and the many burdens incumbent upon a leader in this world-end period took a heavy toll on Brother Fridlin's physical reserves."21 He was then obliged to retire from active service in order to follow the medical treatment his physician found indispensable.22 He was replaced, on a temporary basis, by Walter E. Murray.23 However, Fridlin continued to take an active part in church life. Despite fatigue and physical suffering, he never ceased preaching.24 Three years following his retirement, he died on May 15, 1972, at the age of 69.25
Contribution
Marius Fridlin worked for the Church for 40 years. He gave his life in service to God and the development of the Adventist Church, particularly in French-speaking Africa and Southern Europe. During his time of service, he facilitated the expansion of the French Equatorial African Mission and contributed to the progress and growth of the Southern European Division. Under his leadership new mission stations and schools were opened, new churches were organized, and a considerable number of members were added to the Church.
Sources
Beach, Walter R. "Retirement of Marius Fridlin." Quarterly Review, March 1970.
Engen, Gordon. "Division Leaders Reveal Growth." Southern Tidings, August 29, 1962.
Fridlin, Marius. "Opening Doors in the Cameroons." ARH, July 21, 1938.
____________. "Problems and Progress in Southern Europe." Quarterly Review, March-June 1966.
____________. "The Great Task of the Missionary." The Ministry, March 1940.
_____________. "Work, Struggles, and Victories in the Cameroons." ARH, May 16, 1940.
General Conference Committee, General Conference Archives. Accessed December 28, 2018.
http://documents.adventistarchives.org/Minutes/GCC/GCC1969-11.pdf.
"In Brief." ARH, June 1, 1972.
"Interesting Items: Elder and Mrs. Marius Fridlin …" Quarterly Review, September 1938.
"Partial Report of the Nominating Committee." ARH, June 14, 1946.
"Partial Report of Nominating Committee." ARH, June 26, 1958.
Seventh-day Adventist Yearbook. Washington, D.C.: Review and Herald Publishing Association, 1932-1934.
Wild, W. A. "Highlights of the 1965 Division Annual Committee Meeting." Quarterly Review, March–June 1966.
Zurcher, Jean. "A Last Tribute to Marius Fridlin." Quarterly Review, June 1972.
___________. "In Memoriam Marius Fridlin." Revue Adventiste, July-August 1972.
Notes