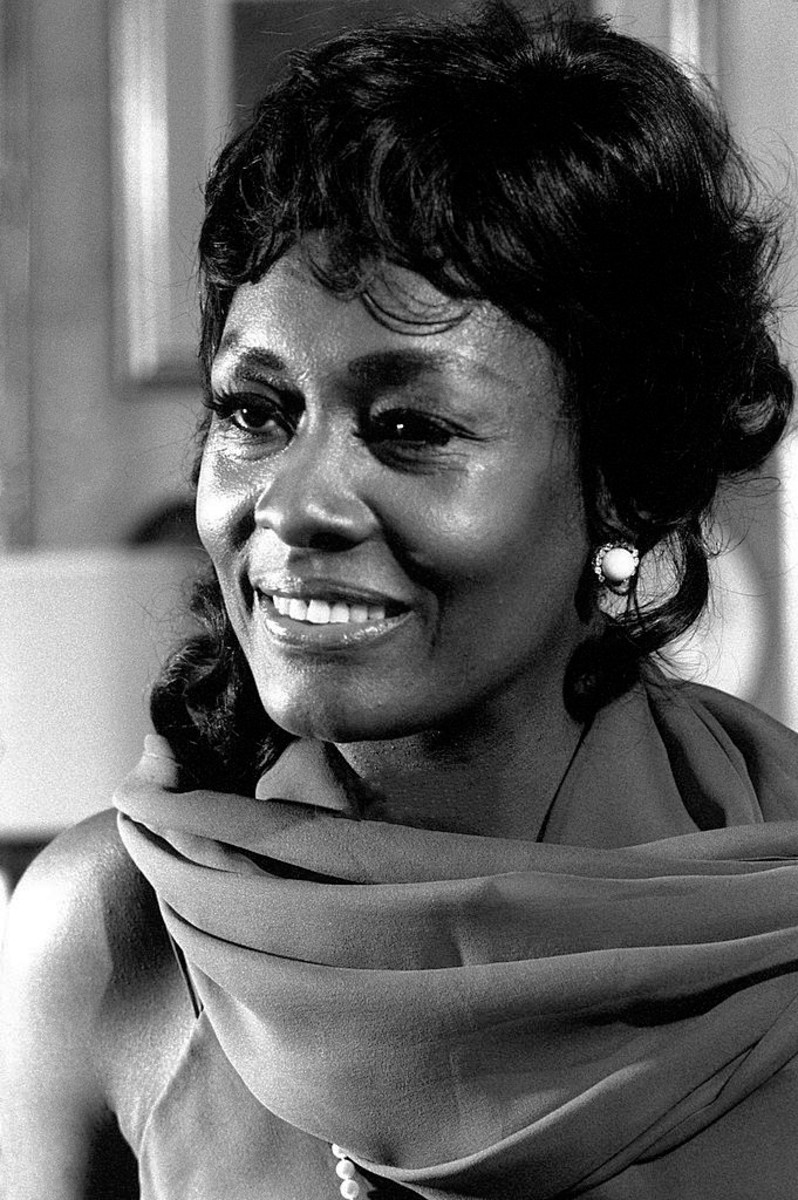 Verrett, Shirley Mae (1931–2010)
×
Dan Shultz, emeritus professor of music, Walla Walla University, has researched and written extensively about Seventh-day Adventist music history and musicians. His publications include A Great Tradition–a history of music at Walla Walla University, and the Adventist Musicians Biographical Resource–an encyclopedia with biographies of over 1100 Adventist musicians. He founded the International Adventist Musicians Association, serving as its president for ten years and editing its publications and website for over thirty years. Shultz and his wife, Carolyn (nee Stevens), live in College Place, Washington.   
First Published: August 25, 2022
Shirley Verrett, mezzo-soprano and soprano, won international acclaim performing in opera, Broadway musicals and on the concert stage.
Early Years
A native of New Orleans, Shirley was born on May 31, 1931 to Leon Solomon and Elvira Harris Verrett, devout Seventh-day Adventists. Because of racial prejudice in Louisiana, the family moved to Oxnard, California, when she was five, and she and her siblings were educated in the church's school system.1
Her father, a church choir director, taught her the basics of singing. Verrett's unusual talent stood out even in her childhood as she sang with a voice mature beyond her years. At age 17 she entered a local talent competition, where she caught the attention of John Charles Thomas, a well-known singer in southern California and supporter of young singers. He offered to underwrite voice study for her with the famous Lotte Lehman at the Music Academy of the West, but she declined.2
Shirley attended Oakwood College (now University) in Huntsville, Alabama, for a semester in 1949, but then returned to southern California and completed an associate degree in real estate at Ventura Junior College. She married real estate broker and sheriff's deputy James L. Carter on July 22, 1951.3 The marriage, however, was not successful—Verrett experienced abusive treatment from her husband and the couple soon separated and finally divorced in 1959. In 1963 Shirley married artist Lou LoMonaco, her husband for the remainder of her life.4
A Rise to the Top
Though successful in real estate, Verrett reconsidered her career choice and started serious voice study. In 1955 she won in two California competitions sponsored by the Young Musicians Foundation and later that year appeared on Talent Scouts, a national television show hosted by Arthur Godfrey.5 Her appearance on that program led to a scholarship at the Juilliard School of Music (JSM), where she studied voice under Marion Szèkely-Freschl. While still a student there she sang with the Philadelphia Orchestra under Leopold Stokowski in Falla's El amor brujo and made her operatic debut in 1957.6 Before she graduated from JSM in 1961, she was giving recitals and concerts and was also singing in European opera, for which she was getting rave reviews. Her parents, though, who wanted her to pursue a concert career as Marian Anderson had, were disappointed when she chose to sing in opera.7
In 1962 her performance as Carmen in the Festival of Two Worlds at Spoleto, Italy, created a sensation and demands for repeat appearances in that role in the world's leading opera houses. Her rich, expressive voice, beauty, and stage presence, coupled with a remarkable portrayal of this tragic figure, delighted audiences. A reprise of the role included appearances at the Bolshoi Theatre in Moscow in 1963, New York City Opera in 1964, La Scala in Italy in 1966, and the Metropolitan Opera in 1968.8
In 1973 Verrett made her debut at London's Royal Opera House Covent Garden, eventually returning there to play leading roles in several operas.9 In that year she also made history during the opening night of the Metropolitan Opera's production of Berlioz's Les Troyens when she sang the two leading roles, Cassandra and Dido, because of the illness of the singer scheduled to sing the latter. That feat was critically acclaimed, hailed by the New Yorker as "a landmark in American opera history."10
Over the ensuing decades Verrett starred in operas at all the major opera houses in the U.S. and Europe and received highest accolades from reviewers at the New York Times, Musical America, the Washington Post, the New Yorker, and other publications. She was a perennial favorite in Paris and Milan, performing often at The Paris Opera and La Scala. Over a period of 15 years, she performed in 126 Metropolitan Opera productions, singing leading roles in Tosca, II Travatore, Aida, Otello, Fidelio, and others.11 An accomplished concert artist and recitalist as well, Verrett's extensive repertoire included art songs by composers ranging from Franz Schubert to Ned Rorem, as well as spirituals. For many years she toured annually in the U.S. giving recitals at major concert halls. She sang many times in the "Live from Lincoln Center" series.12
Broader Contributions
Verrett was also featured at Seventh-day Adventist colleges and universities, singing at Andrews University in 1974, and Walla Walla College (now University), in 1976. When Oakwood College celebrated its centennial in 1996, she gave a concert that opened the festivities.13
In 1994, Verrett played a leading role in a Tony Award-winning production of Rogers and Hammerstein's Carousel, at Lincoln Center, a performance that earned her a nomination for the Outer Circle Critics Award.14 During the show's run, she met Bishop Desmond TuTu who thanked her for not performing in apartheid South Africa, despite some lucrative offers to do so.15 The pivotal solo in Carousel, "You'll Never Walk Alone," influenced the title of Verrett's 2003 memoir, I Never Walked Alone.16 In 1991, she sang in a revival of one of the first all-black Broadway musicals, Will Marion Cook's In Dahomey.17
She was an active participant in the civil rights movement and participated in many humanitarian activities throughout her career, giving numerous benefit recitals. In 1989 she joined with Placido Domingo to present a major benefit concert for UNESCO. Six years later, she was one of the "First Ladies of Song" who participated in a program to raise money for an Eleanor Roosevelt statue.18
Legacy
Verrett joined the music faculty at the University of Michigan as a professor in voice in 1996 and was honored with appointment as the James Earl Jones Distinguished Professor in 1999. She also received numerous other awards, among them the Marian Anderson Award, a listing by Essence magazine as an African American Woman of Distinction, a special achievement award from the NAACP in 1980, the Walter Naumburg Foundation International Vocal Competition Award, and the Sullivan Award.19
After an illness of several months, Shirley Verrett died of heart failure in Ann Arbor, Michigan, on November 5, 2010, at age 79.20 An ongoing annual Shirley Verrett Award, that recognizes "a faculty member whose performance, scholarship, or service supports the success of female students or faculty in the arts who come from diverse cultural and racial backgrounds" was established in 2011 by the University of Michigan.21
Sources
Brooks, Christopher. "Biography of a Legend." ShirleyVerrett.com, 2018. Accessed July 20, 2022. https://shirleyverrett.com/.
Malcolm, Roy E. "Big Weekend Events to Kick Off Oakwood's Centennial: Shirley Verrett in Concert at the VBCC." Southern Tidings, August 1995.
Sadie, Stanley, ed. The New Grove Dictionary of Music and Musicians, Vol. 19. New York: MacMillan Publishers, 1980.
"Shirley Verrett." Encyclopedia.com. Accessed July 20, 2022. https://www.encyclopedia.com/people/literature-and-arts/music-history-composers-and-performers-biographies/shirley-verrett.
"Shirley Verrett." FamilySearch. Accessed July 20, 2022. https://www.familysearch.org/tree/pedigree/landscape/LC5S-4SX.
Tommasini, Anthony. "Shirley Verrett, Opera Singer of Power and Grace, Is Dead at 79." New York Times, November 6, 2010.
University of Michigan. School of Music Faculty and Staff Directory, 2010.
Verrett, Shirley with Christopher Brooks. I Never Walked Alone: The Autobiography of an American Singer. Hoboken, NJ: John Wiley & Sons, Inc., 2003.
Notes