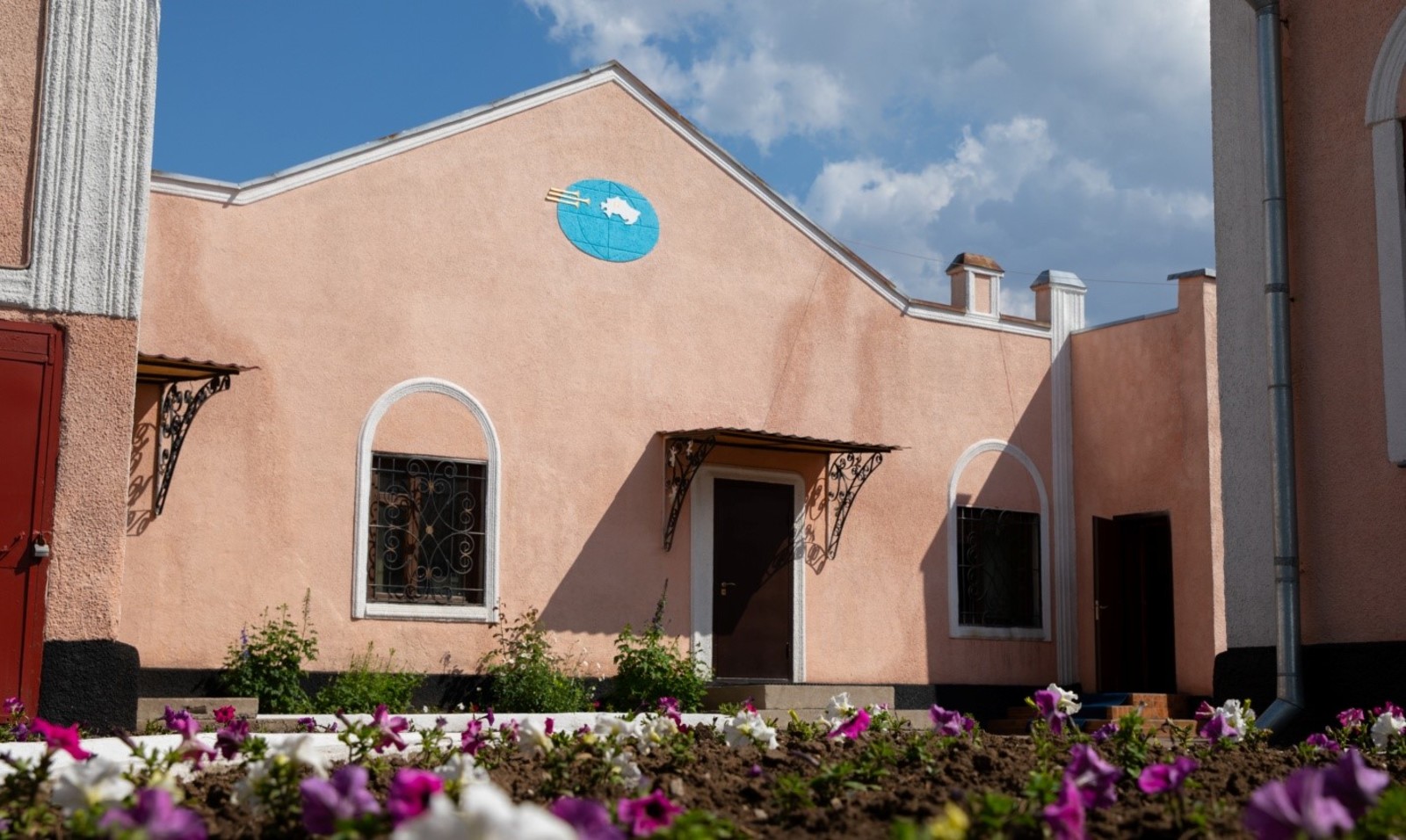 Northern Kazakhstan Mission
×
Dmitry O. Yunak graduated in Finance and Economics from a Soviet secular educational institution and completed a six-year course of Theology at an underground SDA Theological Institute (Moldova, USSR). In the Soviet times, he served as a pastor, administrator, and bible/history professor in the underground Theological Institute. In 1990, he was appointed as Treasurer and Publishing Ministries Director for the USSR Division. After the Euro-Asia Division was organized in 1991, Dmitry O. Yunak served as ESD auditor and under treasurer. He was the author of a dozen of SDA history books and scores of other publications. He owns a major SDA history archive.
Jón Hjörleifur Stefánsson, M.A., is a Ph.D. candidate, Vrije Universiteit, Amsterdam
First Published: February 24, 2021
Formerly the Northern Kazakhstan Conference, the Northern Kazakhstan Mission is a church unit that comprises most of Kazakhstan. Currently it covers Astana city, and Akmola, Aktyubinsk, Atyrau, Karaganda, Kostanai, Mangistau, and Pavlodar, in the Northern and Western regions of Kazakhstan. Its headquarters are in Astana, Kazakhstan.
Territory and Statistics (June 20, 2019): Population: 8,153,215; membership: 1,394; churches: 31.1
Significant Dates
1978-2000 – Organization and activities of the Kazakhstan Conference.
2000 – Kazakhstan Conference was reorganized into Northern Kazakhstan Conference and Southern Kazakhstan Conference.
2010 – Northern Kazakhstan Conference was reorganized into Northern Kazakhstan Mission.
Territory: Astona City, and the Akmola, Aktobe, Atyrau, Karaganda, Kostanay, Mangistau (from 2014), and Pavlodar Regions (and Jambyl, Kzylorda, and South Kazakhstan Regions until 1994, the East and North Kazakhstan Regions until 2000, and the West Kazakhstan Region until 2015)
Origin of Seventh-day Adventist Work in the Territory
The rise of Adventism in Northern Kazakhstan was mainly related to immigration from Russia, Ukraine, and other places in different periods. The first wave of immigrants, including Adventists, came to this region in the latter half of the nineteenth century and in the years of Stolypin's agrarian reform. German settlers, who had emigrated from the European part of Russia to Northern Kazakhstan, brought Adventist tracts with them.2
Another wave of immigration consisted of people arrested and deported to Kazakhstan during Stalin's repressions in the 1930s, among whom were many believers. Finally, the third major wave of migration was the deportation of Germans from the European part of the USSR during the Second World War.
In 1908 Pastor K. A. Reifschneider came to the city of Akmolinsk. Adventists were already living in two large villages, Romanovka and Rozhdestvenka, located near that city. Reifschneider held an evangelistic program in each of the villages, baptizing four and admitting twelve former Baptists to Adventist membership by profession of faith. He planted a new Adventist congregation consisting of 23 members.
During that time ministers of the Siberian Field were attending to northern regions of Kazakhstan. Meanwhile, new churches and companies were organized in Akmola, Karaganda, Kustanay, and other Regions of Northern Kazakhstan.
Seventh-day Adventists in Kazakhstan were not immune to the repressions of the 1930s. Many church leaders and active members were arrested. Congregations held worship services in secrecy, believers gathered in small groups, the number of ministers was insufficient, and new baptisms were sporadic. It was only in 1953 that the situation somewhat improved. In 1954, Pastor Kazimir A. Korolenko, who had been serving in Tajikistan, was transferred to Tashkent and appointed responsible for the work in Central Asia at large. However, in 1958 he was arrested and sentenced to eight years of imprisonment. Mikhail Petrovich Kulakov, after serving his sentence in Kazakhstan (1948-1953), superseded K. A. Korolenko, and from 1959 to 1975 served as a senior preacher for Central Asia and Kazakhstan. Later David Petrovich Kulakov held this position for two years.
Organizational History
In the mid-1960s the authorities took inventory of some communities of Seventh-day Adventists, and in 1978 they started their registration.
The Kazakhstan District was organized in 1979. It was a local or an attached field of the Seventh-day Adventist Church in the USSR. Headquarters were at ul. Omskaya 83-A, Alma-Ata. In 1982, the District had 1,700 members. The only officers listed was the senior pastor, R. N. Volkoslavskyiy.3
In 1989, the offices had moved to ul. Pervomaiskaya 7.4
In 1990, the Kazakhstan Distric became the Kazakhstan Conference in the Southern Union. Territory and headquarters remained the same. Membership was 1,666. The only listed officer was Ilya I. Velgosha.5
In 1994, the Jambyl, Kzylorda, and South Kazakhstan Regions were cut off from the Kazakhstan Conference. Together with Kyrgyzstan they became the Southern Conference. The headquarters of the Kazakhstan Conference moved to ul. Sotsialisticheskayka 21, Akmola.6 In 1996, the address was listed as Ghertsena Street 113.7
In 2000, the Southern and Kazakhstan Conferences were reorganized. The Southern Conference was dissolved and its territory divided between two church units. Kyrgyzstan was assigned to the Central Asia Conference. The Kazakh Regions that had belonged to the Southern Conference, the Jambyl and Kzylorda Regions, were organized into the Southern Kazakhstan Conference, along with the Almaty Region, which was cut off from the Kazakhstan Conference. The Kazakhstan Conference was renamed the Northern Kazakhstan Conference,8 since Kazakhstan was now divided into two church units, lying north and south. The Northern Kazakhstan Conference lost the Almaty Region to the Southern Kazakhstan Conference, and also the East and North Kazakhstan Regions, which were henceforth not listed in any church unit. The Mangystau Region was also still not part of any church unit. Headquarters remained the same. Conference membership was now 2,205. Initial officers were President Andrew F. Schwarz, Secretary Daniel D. Pavello, Treasurer Anatoly A. Frolov, and other executive committee members Oleg Bundarenko, Nicholas P. Grab, Nicolas Leonov, Andrew A. Miller, Dmitrz Sayanov, Karl F. Schwarz, and Alexander P. Vidergold.9
In 2010 the conference was demoted to a mission. The territory and headquarters remained the same. Membership was now 1,812. The initial officers were President Andrey A. Miller, Secretary Oleg G. Vlasenko, Treasurer Olga M. Korlyakova, executive committee members Valeriy V. Andreev, Oleg A. Bondarenko, Uljan M. Omarbekova, Peter S. Rtischev, and Andrey V. Teteruk.10
In 2014 the Mangistau Region was added to the territory description,11 and in 2015 the Uralsk or Western Kazakhstan Region was dropped.12
List of Presidents
Kazakhstan District Senior Pastor: Rostislav N. Volkoslavskiy, 1979–1988.
Kazakhstan Conference President: Ilya I. Velgosha, 1988–1990; Friedrich G. Ziegler, 1990–1993; Alexander F. Schwarz, 1993–1994; Andrey F. Schwarz, 1994–2000.
Northern Kazakhstan Conference President: Andrew F. Schwarz, 2000–2003; Daniel D. Pavelko, 2004–2011.
Northern Kazakhstan Mission President: Andrey A. Miller, 2012–2015; Oleg A. Bondarenko, 2016–.
Sources
Seventh-day Adventist Yearbook. Various years. https://www.adventistyearbook.org/.
Yunak, Dmitry. "Northern Kazakhstan Mission." June 2018.
Notes