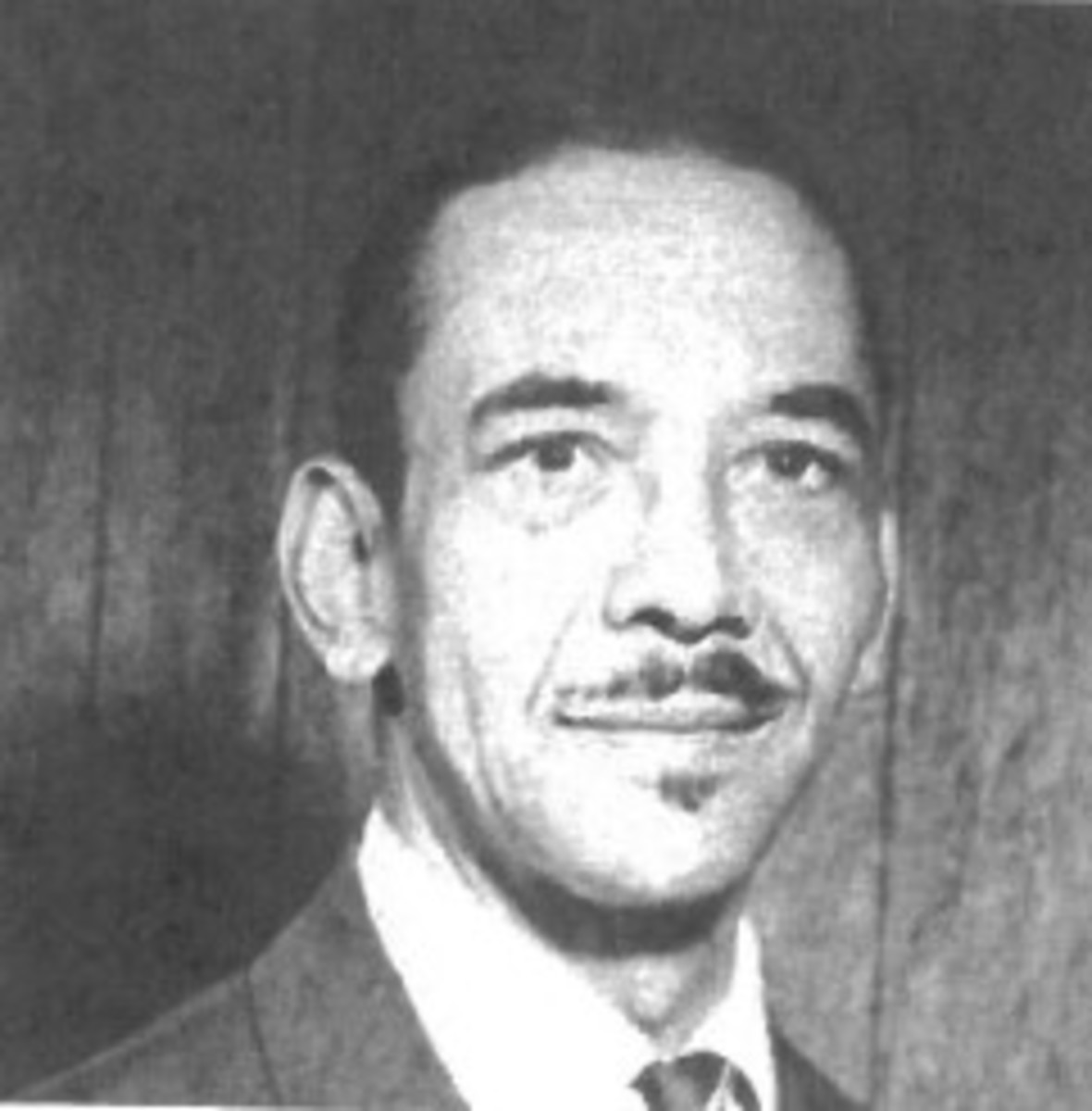 Beale, John Joseph (1909–1989)
×
Samuel London, Ph.D., is a professor and chair of the Department of History and Political Science at Oakwood University, Huntsville, Alabama. He is the director of the Oakwood Office for the Encyclopedia of Seventh-day Adventists. London wrote the book Seventh-day Adventists and the Civil Rights Movement (University Press of Mississippi, 2010). Samuel and his wife Laura reside in Priceville, Alabama.
First Published: January 29, 2020
For approximately 37 years John Joseph Beale served the Seventh-day Adventist Church as an educator, scholar, missionary, and pastor.
John was born on September 22, 1909, to William Wilkerson Beale (1872–1926) and Emma Anderson (1882–1973) in New Rochelle, New York.1 He acquired his elementary and secondary education in New Rochelle, and afterward obtained employment as an elevator operator.2 During World War II he was drafted into the United States Army on February 23, 1943. Beale received a Good Conduct Medal and was honorably discharged on October 8, 1945.3
In 1946 he enrolled at Oakwood College in Huntsville, Alabama. As a student Beale served as the editor of the campus newspaper, The Spreading Oak. Three years later he received a Bachelor of Arts degree with honors in theology.4 In 1952 he earned a Master of Arts in systematic theology from the Seventh-day Adventist Theological Seminary in Washington, D.C.5 During the summers of 1959, 1961, and 1964 he pursued graduate studies in education and speech pathology at New York University in New York City, and Alabama A&M University in Normal, Alabama.6 On September 23, 1941, he married Elizabeth Collins (1918–1999).7 They had 11 children: John Michael, David, Mark, Victor, Vincent, Samuel, Jonathan, Timothy Rayfield, Elizabeth Ann, and Eileen.8
After graduating from Oakwood College in 1949, he accepted an invitation from Oakwood's president, Frank Loris Peterson (1893–1969), to teach religion and various other subjects at both the academy and the college.9 In the 1950s Beale became the lieutenant instructor of the Oakwood College Medical Cadet Corps. Moreover, he was a certified instructor trainer for the Madison County, Alabama Red Cross.10 From 1959 to 1961 Beale served as the pastor of the Oakwood College church.11 In 1961 he became an assistant professor in the Theology Department of Oakwood College.12 An avid scholar, he loved research and became a recognized expert in the fields of church doctrine, eschatology, the Old Testament, and biblical manuscripts.13 Consequently, from 1969 to 1976 his specialization and teaching were in these areas.14 In fact, his scholarly contribution in the area of Adventist doctrine was well received, making him an authority and a featured speaker on doctrinal issues at numerous camp meetings.15 In 1975 Beale retired from his post at Oakwood College.
In retirement, between the years 1975 and 1985, he became a missionary.16 As such, he taught at the following institutions: the Bermuda Institute in Southampton, Bermuda; West Indies College in Mandeville, Jamaica; and Bethel College in Transkei, South Africa. He also conducted a training program for Adventist ministers in East Africa.17 In 1985 he returned to the United States and served as pastor for one year at the Bellaire Seventh-day Adventist Church in Houston, Texas.18 Afterward he devoted his time to the pursuit of hobbies such as painting, tennis, golf, gardening, and playing the mandolin.19 Beale died on May 31, 1989, at the age of 79, in Houston, Texas.
Beale will be remembered for his zest for life and his unwavering commitment to the spread of the gospel message around the world. The breadth and depth of his theological knowledge, transmitted to others through his writing and teaching, is a legacy that will be cherished by his readers and students for years to come.
Sources
"Biographical Sketch of John J. Beale." April 28, 1975. Oakwood University Archives.
"Funeral Bulletin for Timothy Rayfield Beal and Elizabeth Ann Beale." Oakwood College-Moran Hall, September 2, 1968. Oakwood University Archives.
"John Joseph Beale obituary." Oakwood College church, June 4, 1989. Oakwood University Archives.
New York. Westchester County. 1930 United States Census. Digital images. Ancestry.com, May 9, 2019, http://ancestry.com.
"Oakwood College Parents of the Year: Elder and Mrs. John J. Beale." Oakwood University Archives.
World War II U.S. Army Enlistment Records, 1938–1946. Ancestry.com, May 9, 2019, http://ancestry.com.
Notes