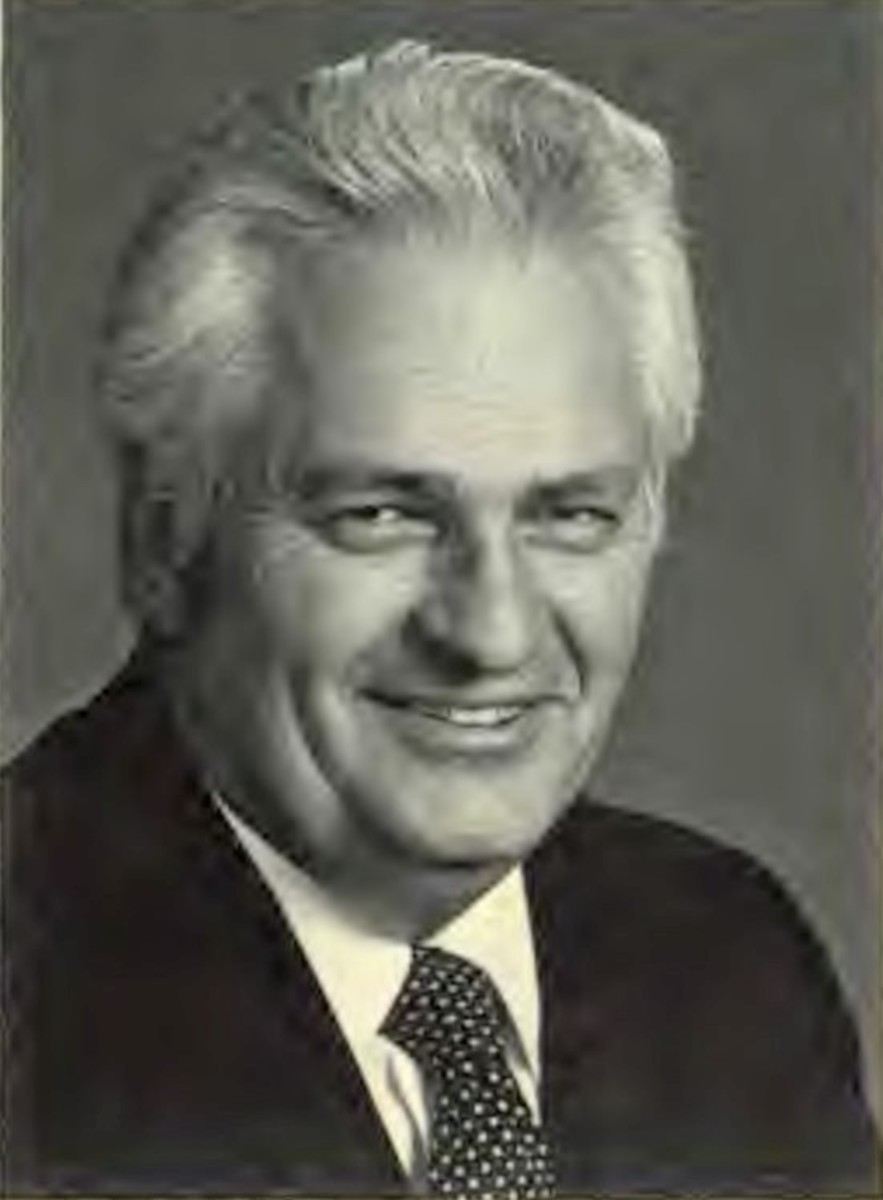 Keymer, Charles Irving (1922–1998)
×
Dan Shultz, emeritus professor of music, Walla Walla University, has researched and written extensively about Seventh-day Adventist music history and musicians. His publications include A Great Tradition–a history of music at Walla Walla University, and the Adventist Musicians Biographical Resource–an encyclopedia with biographies of over 1100 Adventist musicians. He founded the International Adventist Musicians Association, serving as its president for ten years and editing its publications and website for over thirty years. Shultz and his wife, Carolyn (nee Stevens), live in College Place, Washington.   
First Published: August 30, 2021
Charles Keymer served for 41 years in the Seventh-day Adventist church as a minister, singing evangelist, and conference administrator. A talented musician, noted for his vibrant tenor voice and insights about church music, he served in many capacities in music ministry.
Charles was born in St. Louis, Missouri, on October 7, 1922, the oldest of three sons of Irving Mark and Marie Sarah Whitsett Keymer.1 Marie, a full-time church school teacher, was an accomplished pianist and organist who taught her sons to sing and appreciate good secular and sacred music.2 After graduating from Enterprise Academy (now Great Plains Academy) in Kansas, Charles attended Southern Junior College (now Southern Adventist University) in Tennessee, and then graduated from Washington Missionary College (now Washington Adventist University) in Takoma Park, Maryland in 1943.3
With his wife, Maxine Martha Hays, a classmate at Enterprise and Southern Junior College, Keymer began ministry in Miami, Florida, interning as an assistant pastor and singing evangelist. He would subsequently pastor in ten states, while singing and preaching in numerous evangelistic campaigns and major church events across the country. He was ordained in 1947 while serving as a singing evangelist for the Central Union Conference.4
Keymer first gained national recognition in the Adventist church as a soloist and song leader at the North American Youth Congress in San Francisco in 1947. He performed again in the same capacity in the Pan-American Youth Congress in 1953, also in San Francisco.5 He recorded a successful album, Beside Still Waters, which was released by Cathedral Records (later Chapel Records) in 1950.6 A later record, My Hand in Thine, was released by Chapel Records in 1959.7
Keymer also served as music organizer, singer, and song leader at several General Conference sessions: San Francisco (1962), Detroit (1966), Atlantic City (1970), Vienna (1975), and Dallas (1980). Throughout his career he served on General Conference music committees, including the Church Hymnal Committee that worked from 1982 to 1985 to create the first new hymnal for the denomination in forty years.8
From 1955 to 1959, Keymer pastored the historic Battle Creek Tabernacle in Michigan. After serving churches in Oregon and California for twelve years, he was called back to the Michigan Conference as conference secretary in 1971.9 Elected president of the conference in 1975, he served for nearly a decade, and then retired from denominational service on December 31, 1984.10 He was known for creating unity among church workers and members, and fostering an atmosphere of prayer when important decisions faced the conference.11
The Keymers initially retired to Arlington, Washington, but were living in West Jordan, Utah, when Charles died on December 14, 1998, at age 76.12 Maxine was living in Walla Walla, Washington, when she died on June 25, 2016, at age 93. She was survived by their son, Charles Michael.13
Sources
"Charles Keymer obituary." ARH, April 22, 1999.
"Life Sketch of Marie Cook." Mid- America Outlook, November 3, 1983.
"Lake Union." ARH, January 31, 1985.
Lukens, M. L. "Charles Keymer Assumes the Arlington Church Pastorate." Pacific Union Recorder, November 9, 1970.
"Michigan Conference President Retires." Lake Union Herald, January 1, 1985.
"New Record Releases." Columbia Union Visitor, August 13, 1959.
"Record Albums." Atlantic Union Gleaner, September 5, 1950.
Notes