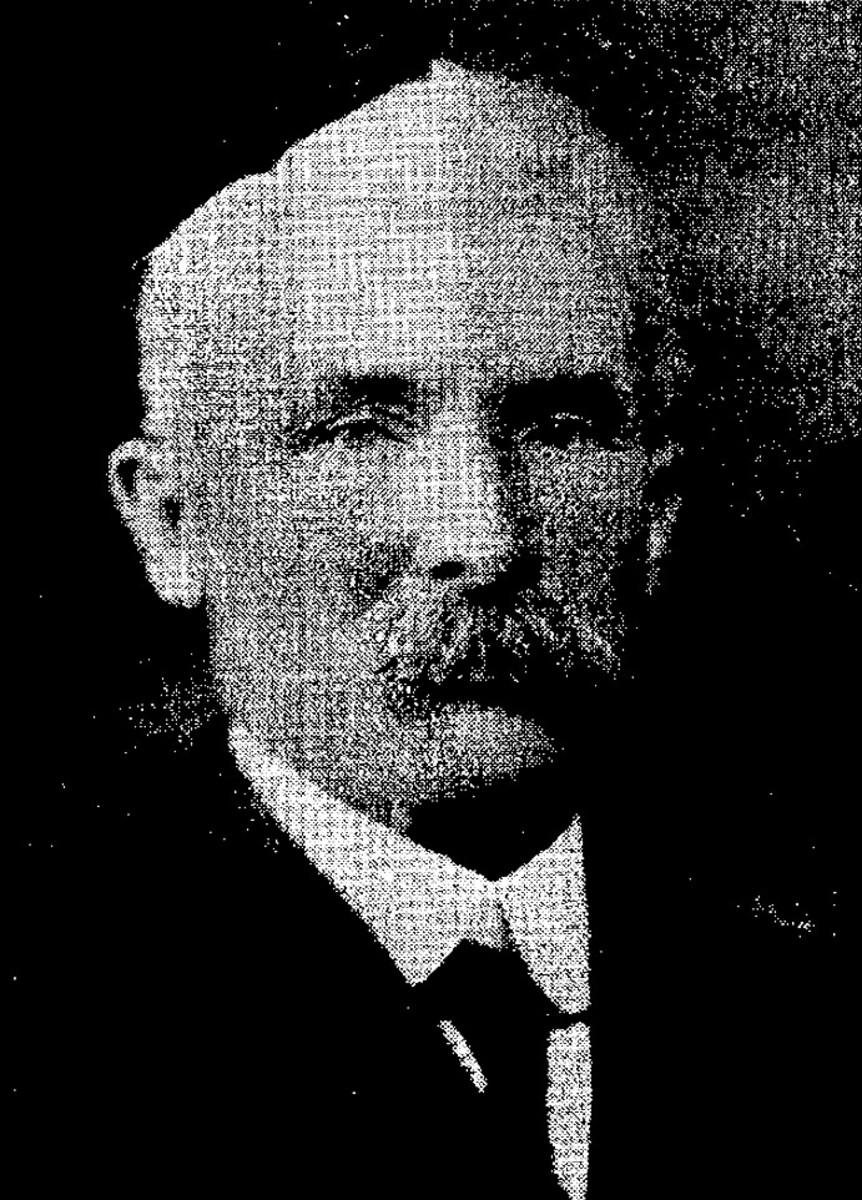 Santee, Clarence Peleg (1856–1930)
×
Dan Shultz, emeritus professor of music, Walla Walla University, has researched and written extensively about Seventh-day Adventist music history and musicians. His publications include A Great Tradition–a history of music at Walla Walla University, and the Adventist Musicians Biographical Resource–an encyclopedia with biographies of over 1100 Adventist musicians. He founded the International Adventist Musicians Association, serving as its president for ten years and editing its publications and website for over thirty years. Shultz and his wife, Carolyn (nee Stevens), live in College Place, Washington.   
First Published: June 15, 2022
Clarence Santee, pastor, teacher, administrator, and author, devoted more than half the years of his ministry to conference leadership, serving as president of several local conferences and one union conference.
Clarence was born on September 19, 1856, in Steuben County, New York, one of 12 children of James Moore and Celina Cole Santee. His parents moved to Missouri while he was still young and while attending school there, he met Julia Hoff, whom he married on May 1, 1878. They established their home in Kansas. The Santees would have three daughters and one son: Dr. Olive Smith (1879-1946), Florence Casey (1881-1964), Rodney (1885-1964), and Dr. Orpha Donaldson (1891-1963).1
A year after their marriage, the Kansas Conference issued a minister's license to Clarence, and he also served for two years as the conference secretary and treasurer.2 Subsequently, Santee ministered in Missouri, where he was ordained in 1891 at age 35.3 In 1894 he accepted a call to teach Bible at the Minnesota Conference School, which had opened in Minneapolis in 1888 as a forerunner of Union College, founded in 1891.4 The Minnesota school eventually became known as Maplewood Academy, but Santee remained for less than two years. The conference leadership phase of his ministry began in 1896 when he was elected president of the Iowa Conference.5
In 1900 he accepted the presidency of the California Conference, where his first year in office was also the last year that the conference's territory comprised the entire state. A year later the conference was divided into two conferences, with Santee becoming president of the Southern California Conference. During his administration in Southern California, San Fernando Academy and Glendale Sanitarium began operation and the property for Loma Linda Sanitarium was acquired.6
In 1905, Santee accepted a call to serve as president of the Texas Conference, one of three conferences then comprising the Southwestern Union Conference. For about a year (1906-1907) he served as president of the Southwestern Union while at the same time continuing in office as Texas Conference president. From 1908-1910 he devoted full-time to the presidency of the Southwestern Union Conference.7
After nearly 15 years in conference administration, Santee returned to teaching. He joined the faculty of the College of Medical Evangelists at Loma Linda in 1910, teaching Bible and evangelistic training courses. Five years later he was called back to conference leadership, serving as president of the Northern California Conference, 1915-1924.8
Santee wrote frequently for church periodicals and seems to have been particularly prolific from 1916 to 1919, years in which several of his articles and at least two poems appeared in the Review and Herald. Several of his articles were devotional, such as "On the Other Side" (January 4, 1917), "A Simple Lesson of Faith" (August 30, 1917), and "The Love of God" (January 17, 1918). Others were doctrinal, such as "Sabbath and the Scriptures" (March 7, 1918). He also wrote on practical topics including "Sermons at Camp Meetings" (February 24, 1916), "Pride and Dress" (May 18, 1916), and "Sabbath Offerings—Is It Right to Collect Offerings on the Sabbath?' (December 12, 1918).
After ill health compelled Santee to retire, he and Julia returned to Loma Linda in 1925 where they lived until his death on September 11, 1930, at age 74.9 Julia died five years later, on May 9, 1935, at age 75.10
Sources
"Clarence Peleg Santee." FamilySearch. Accessed June 13, 2022, https://www.familysearch.org/tree/pedigree/landscape/LZ4K-VFL.
Fulton, J. E. "Clarence Santee obituary." Pacific Union Recorder, October 9, 1930.
Hicks, H. H. "Julia Huff Santee obituary." ARH, February 20, 1936.
"Proceedings of the Kansas Conference." ARH, June 12, 1879.
Seventh-day Adventist Encyclopedia. 2nd rev. edition. Hagerstown, MD: Review and Herald, 1996. S.v. "Santee, Clarence."
Notes