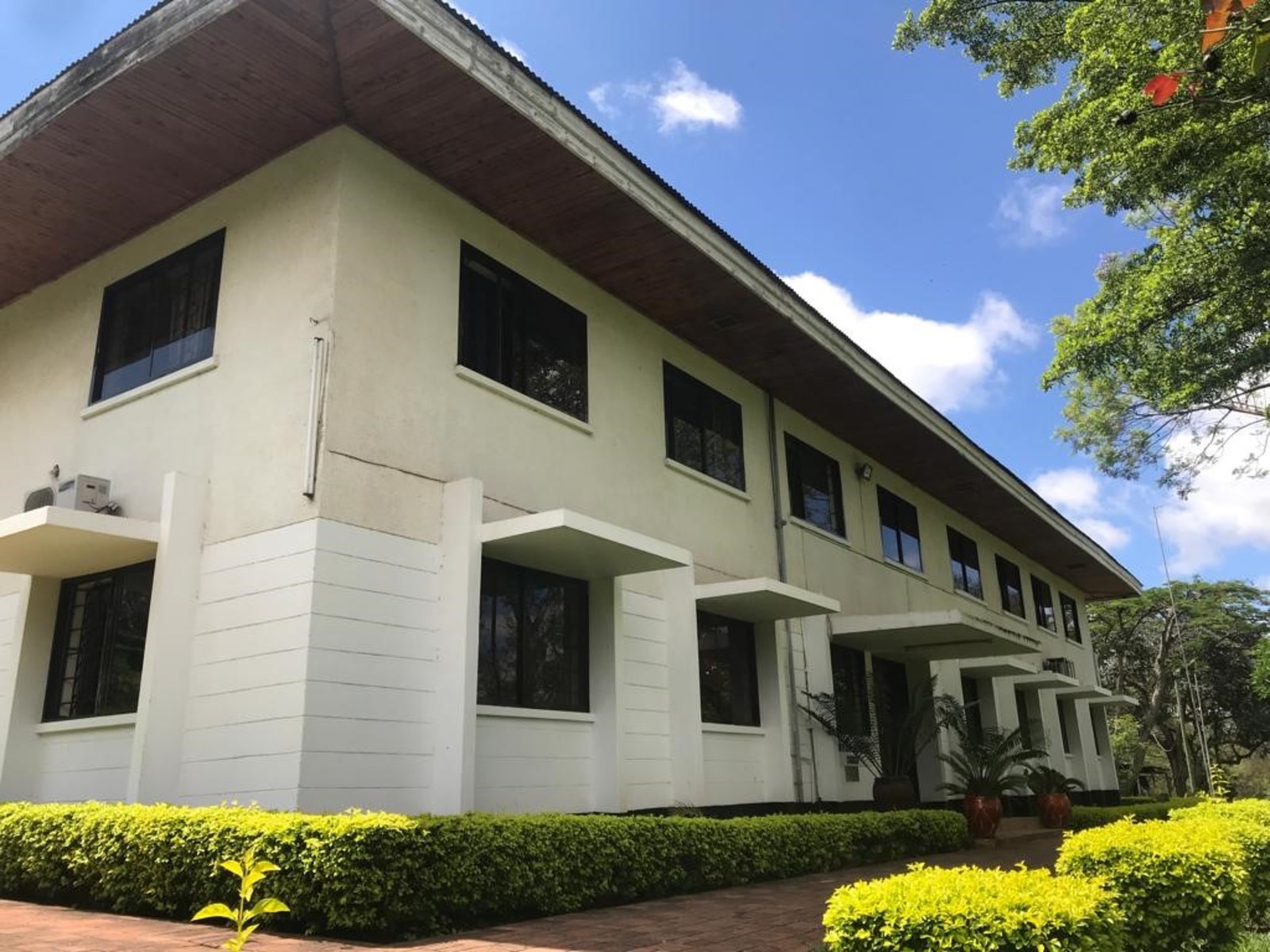 Northern Tanzania Union Conference
×
David Maduhu Makoye, M.A. in cooperatives and community development, is the executive secretary of the Northern Tanzania Union Conference. Makoye has served as president of several conferences and a frontline pastor. He has written several books, including Nusuru Ndoa Yako, Afrika na Umaskini, Uongozi Wenye Njozi and Investment in the Seventh-day Adventist Church Context. He is married to Joyce with four grown up children.
First Published: January 29, 2020
The territory of Northern Tanzania Union Conference is comprised of the northern and western portions of the United Republic of Tanzania, including the Mara, North-East Tanzania, South Nyanza, and Western Tanzania Conferences.1 It takes up 50 percent of the country's area, stretching from the Tanga to Kigoma regions. It also includes the lake zone where Lake Nyanza and the source of River Nile are. Northern Tanzania Union is the most celebrated safari area in Africa. It is home to two renowned tourism destinations—Africa's highest mountain, Kilimanjaro, and wildlife-rich national parks such as the world-famous Serengeti National Park and Ngorongoro Crater, and the lesser known parks of Lake Manyara and Tarangire.
At the end of 2018, the Northern Tanzania Union had 2,185 churches and 1,636 companies, with a total membership of 561,348 out of a population of 32,300,388.2 The Northern Tanzania Union operates one university, the University of Arusha; one hospital, Heri Hospital; and three clinics—Arusha Medical and Dental Clinic, Njiro Adventist Medical Clinic, and Olasiti Seventh-day Adventist Dispensary.
The economy depends on agriculture, which accounts for more than one-quarter of the GDP, provides 85 percent of exports, and employs about 65 percent of the work force. All land in Tanzania is owned by the government, which can lease it for up to 99 years.3
Entity History
The work of the Adventists in Tanzania, formerly Tanganyika, began in 1903.4 The first missionaries in East Africa were Abraham C. Enns of England and Johannes Ehlers from Germany, who arrived in Tanganyika in November 1903. They soon took up residence on the southern part of the Pare Mountain range in the northeast part of the country among the Wa Pare people. They were soon followed by Arthur Carscallen and a native of Nyasaland (Malawi) Peter Nyambo, who had both just graduated from Newbold College in England. The two settled in Kenya among the Luo people along the eastern shores of Lake Victoria in November 1906. The first church to be built by the Seventh-day Adventist Church in Tanzania and east Africa as a whole was in Giti Miamba in the Pare Mountains. Since then the work of the church has grown to the point of splitting the country into two unions. In 2003 the Seventh-day Adventist Church in Tanzania celebrated 100 years of the church's existence in the East African nation.
Work Growth in Northern Tanzania Union Conference (NTUC)
The current Northern Tanzania Union Conference was organized in 2013 after splitting the former Tanzania Union Mission into two entities, Northern Tanzania Union Conference, in Arusha, and Sothern Tanzania Union Mission with headquarters in Dar es Salaam. The reorganization of the work was requested by the Tanzania Union Mission Executive Committee meeting that was held at the Njiro headquarters on May 14, 2013, where it voted unanimously to recommend to the East-Central Africa Division (ECD) to split the union into two unions. The factors which led to the decision were the large territory and the increase of membership with understanding of Adventist mission and financial stability.
Official Organization
The official organization of Northern Tanzania Union Conference was on December 3-4, 2013, at Lush Garden-Sakina in the city of Arusha. There 278 delegates assembled to celebrate the historic event when Dr. Blasious Ruguri, the ECD president, officiated at the organization. At the time of the split, the former Tanzania Union Mission membership was 336,305,5 worshipping in 3,099 churches and companies.6
Development of Union
Under the new administration elected in 2013, the Northern Tanzania Union Conference put in place an ambitious mission development agenda focused on Reach up to God to reflect biblical understanding of our spiritual life and mission, Reach up with God to reflect God's love and presence, and Reach out with God to enhance outreach in unentered areas. By creating a better mission environment through improved evangelism, nurture and retention, image change, and access to health education, all organizations and institutions teamed up in total member involvement implementation. As a result, church membership at the end of 2018 had increased from 336,305 to 561,348, though the population had also increased to 32,300,388.
Outlook for the Future
The Northern Tanzania Union Conference is anticipating continued growth. It is thus working tirelessly to build improved places of worship. We have observed that the better the quality of church buildings, the more people will feel comfortable to invite their friends and colleagues at work to church. Other activities planned include nurture and retention programs. The desire is to double the number of ministerial employees to accommodate the membership increase; to employ professionals in church institutions, in line with a strategy of partnership with the government; to facilitate better record management; and finally, to ensure that every employee has a good house to live in during his or her employment and after.
Executive Officers
President: G. K. Lekundayo (2013-present)
Secretaries: D. Fue (2013-2015); D. M. Makoye (2015-present)
Treasurers: D. Wairaha (2013-2014); D. K. Matiko (2014-present)
Sources
ECD Secretary's Statistical Report, First Quarter, 2019. East-Central Africa Division Archive, Nairobi, Kenya.
Northern Tanzania Union Conference President's Report 2015. Northern Tanzania Union Conference Archive, Arusha, Tanzania.
Northern Tanzania Union Conference Secretary's Report 2015. Northern Tanzania Union Conference Archive, Arusha, Tanzania.
Okeyo, Historia ya Kanisa la Waadventista wa Sabato Tanzania 1903-2013. Morogoro, Tanzania: Tanzania Adventist Press, 2014.
Seventh-day Adventist Yearbook. Nampa, ID: Pacific Press Publishing Association, 2019.
Tanzania Economy Profile (2018). Accessed August 20, 2019.
https://www.indexmundi.com/tanzania/economy_profile.html.
Notes