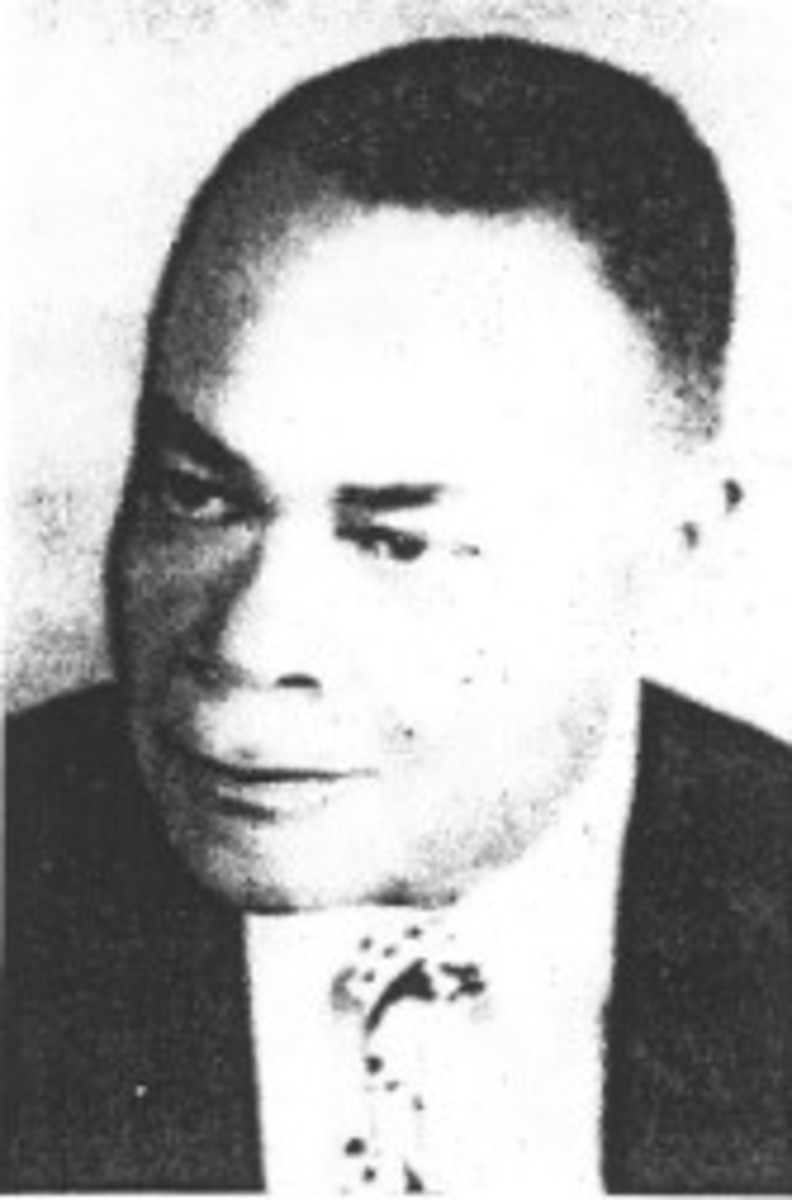 Rashford, Acton Samuel (1908–1982)
×
Samuel London, Ph.D., is a professor and chair of the Department of History and Political Science at Oakwood University, Huntsville, Alabama. He is the director of the Oakwood Office for the Encyclopedia of Seventh-day Adventists. London wrote the book Seventh-day Adventists and the Civil Rights Movement (University Press of Mississippi, 2010). Samuel and his wife Laura reside in Priceville, Alabama.
First Published: January 29, 2020
Acton Samuel Rashford was a community organizer who served on several administrative boards. He was a vocal advocate for Christian education and social justice.
Acton was born on August 16, 1908, to Linton Augustus Rashford (1874–1962) and Rhoda Terentia Jenner (1878–1936) in Kingston, Jamaica. His father worked for the Seventh-day Adventist Church as an itinerant minister. As a result, Acton spent his childhood in several countries: Panama, Costa Rica, Trinidad, Nicaragua, and the United States.1
As a teenager Rashford enrolled at Oakwood Junior College in Huntsville, Alabama, and soon found himself embroiled in the student strike of 1931.2 The protest was in response to a pattern of inequalities and various other unresolved grievances. For instance, black instructors were paid far less than their white counterparts for doing the same work. Moreover, the students were forced to work long hours in substandard conditions. The demand for student labor made matriculation through some academic programs exceedingly difficult.3 When the school's administration failed to address these problems satisfactorily, the students acted. The Oakwood student body under the leadership of the Excelsior Society demanded the following: curriculum changes that emphasized a liberal arts education rather than vocational training, the appointment of a black college president, and the hiring of additional black faculty.4 Rashford, as a native of Jamaica and an admirer of Marcus Garvey, was an unapologetic supporter of the Black Pride movement, and he assessed the situation at Oakwood and quickly devised a plan to bring about significant change.5 Other members of the Excelsior Society included Ernest Moseley (1908–1971), Herman Robert Murphy (1912–1993), Walter Wraggs Fordham (1911–1998), and Alan Arthur Anderson, Jr. (1911–1993).6 The strike commenced on October 8, 1931, when Rashford addressed a gathering of the student body at Oakwood's bell tower, declaring the cessation of classes and all student labor until further notice.7 The Excelsior Society penned the following statement and sent it to the General Conference of Seventh-day Adventists:
We are tired of lying. In view of the fact that conditions at Oakwood Junior College are not favorable to mental, physical, and spiritual advancement, we the student body are appealing to our interested brethren in the field for help. Too long, Oakwood has had to feel the brunt of despotic rules. Too long, we have been living under conditions entirely contrary to God's plan of operation for Christian institutions.8
These actions prompted Oakwood's trustees and the General Conference to remove the sitting president, Joseph Arlington Tucker (1887–1981), and ultimately appoint James Lewis Moran (1894–1972) as Oakwood's first black president.9 Under Moran's administration the number of black faculty increased, improvements were made to the academic curriculum, and the institution was elevated to senior college status.10 Prior to his departure, Tucker demanded that the student agitators be disciplined. The trustees agreed to suspend the most influential and prominent strike leaders for a period of time. Thus, all of the aforementioned members of the Excelsior Society were disciplined.11 Rashford moved to New York City and continued his education at City College, New York University, and Columbia University. In 1941 he married Eardell Sadie Bowman (1915–1989). They had a daughter, Eardell J.12
Rashford worked as a butler, but eventually secured employment with the Environmental Protection Agency of New York City.13 After working at the agency for 25 years, he retired in 1974.14 Rashford's passion and support of Christian education was relentless. He served as the president of the New York chapter of the Oakwood College Alumni Association, as well as an officer and member of the executive board of the National Alumni Association of Oakwood College. From 1966 to 1981 he served as a member of the Oakwood College board of trustees. Rashford was also a trustee of R. T. Hudson Elementary School and Northeastern Adventist Academy, both in New York City.15 His unabated interest and concern for black community affairs is reflected in his longtime membership in the National Association for the Advancement of Colored People (NAACP) and his 35 years of service as president of the Jamaican Benevolent Association. Rashford was also an officer and member of the executive committee of the Greater New York Inter-Alumni Council of the United Negro College Fund (UNCF). For 11 years he served on the board of directors of the Victory Lake Nursing Home in Hyde Park, New York.16
On account of his many years of service supporting education and civil rights, Rashford received the following awards.
1965, citation for service to Christian Education

1968, Oakwood College Alumnus of the Year

1973, awarded Honorary Doctor of Laws (LL.D.) from Daniel Payne College in Birmingham, Alabama

1979, recipient of the Certificate of Merit from the Oakwood College Alumni Association

1982, elected board member emeritus of Oakwood College17
Rashford died on November 17, 1982, at the age of 74, in New York City.
Rashford will be remembered for his strong support of Christian education and social justice. His work on behalf of education is memorialized in the A. Samuel Rashford Scholarship Fund for Oakwood established by the New York Oakwood Alumni chapter.18 The New York chapter is now known as the A. Samuel Rashford chapter of the Oakwood University Alumni Association. Moreover, Rashford's legacy of service continues in the work of his daughter, a practicing attorney, who serves as a member of the Oakwood University board of trustees.
Sources
"Acton Samuel Rashford obituary." Ephesus Seventh-day Adventist Church, November 21, 1982. Oakwood University Archives.
Fisher, Holly. "Oakwood College Students' Quest for Social Justice Before and During the Civil Rights Era." Journal of African American History 88, no. 2 (Spring 2003).
1939 Petition for Naturalization. New York. Federal Naturalization Record. Group Number R621. "Rashford, Acton Samuel." Ancestry.com. Accessed June 13, 2019. http://ancestry.com.
"Oakwood Mourns the Loss of a Loved One." Oakwood University Archives.
Warren, Mervyn A. Oakwood! A Vision Splendid Continues, 1896–2010. Collegedale, Tennessee: College Press, 2010.
Williamson, Edna Lett. "Dr. A. Samuel Rashford," January 25, 1996. Oakwood University Archives.
Notes