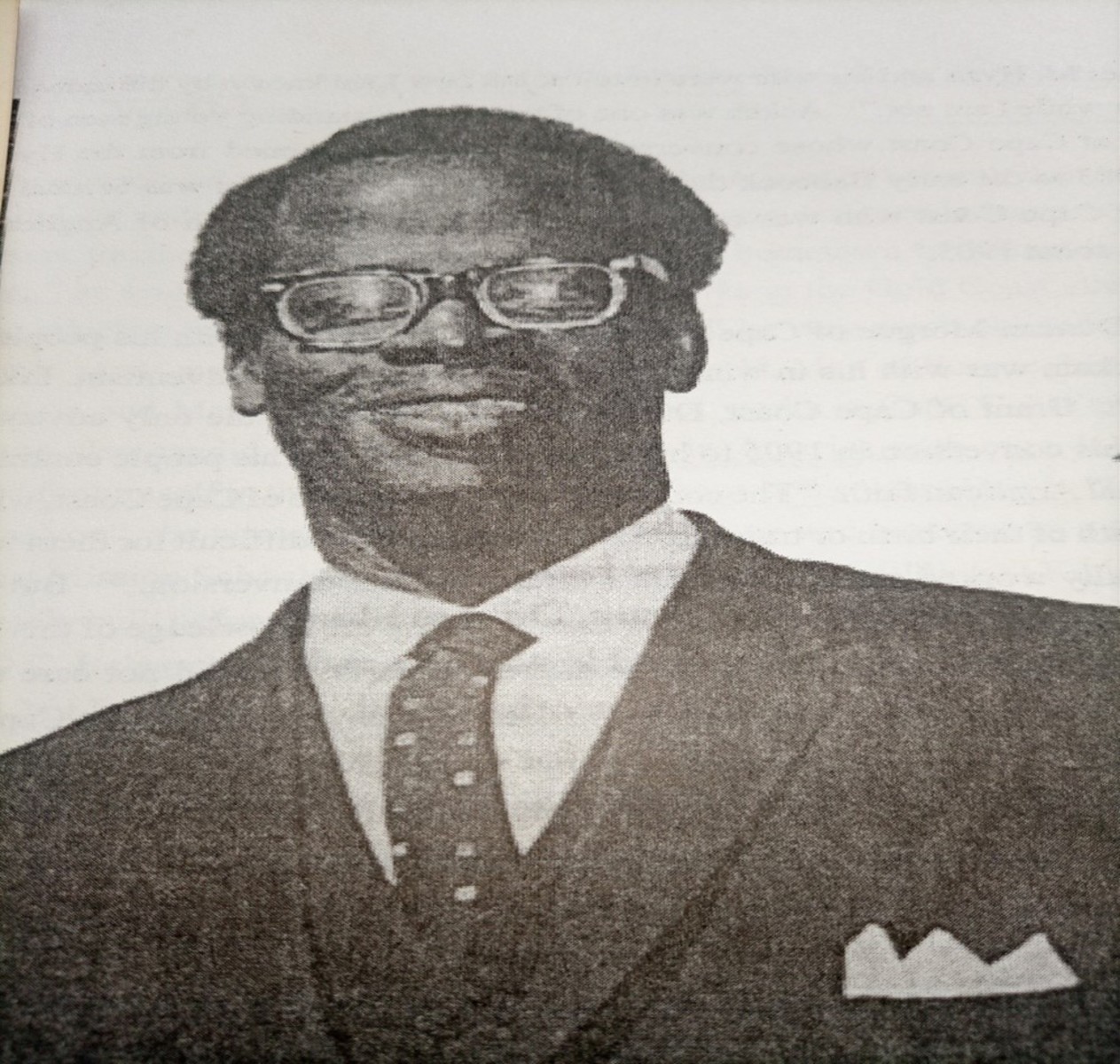 Ackah, William Brandford (1924–1983)
×
Kojo Polley-Kwofie, M.B.A. (Ghana Institute of Management and Public Administration, Ghana, Africa), is an author, associate treasurer of South-West Ghana Conference, and member of the Chartered Institute of Marketing, Ghana. He worked at the Ghana Education Service for 12 years before joining pastoral ministry. He has worked as a district pastor in South Ghana Conference and Mid-South Ghana Conference and as treasurer of Pioneer Ghana Conference. He is married and has five children.
First Published: February 9, 2022
Adventist pastor William Brandford Ackah was born in 1924 at Kikam. He was born into a Seventh-day Adventist family. His father was Willaim B. Ndede Ackah, a younger brother of Christian Abraham Ackah and the uncle of Pastor James A. M. Arloo. His father was also among the founding fathers of Kikam Seventh-day Adventist church. The Ackahs were a well-endowed family, who cherished education. W. B. Ackah was educated at Kikam Adventist School and Bekwai Adventist Seminary.
The Bekwai Seventh-day Adventist Seminary was started in 1932 as a training program for evangelists, which took six to nine months to complete. In 1939, Charles Bartlett converted this seminary into a teacher training college, and in 1944 the colonial government granted the Bekwai Training College a license to formally run a two-year certificate "B" teacher training course. Ackah was among the first fifteen all male students who enrolled on January 26, 1945.
Ackah's first professions were teaching and evangelism. He worked at the Ghana Mission headquarters in Kumasi from 1954 to 1958 as Sabbath School and Young People's Missionary Volunteer Society director (youth director). He later furthered his education at Newbold College in the United Kingdom. Ackah was the first Ghanaian Adventist to obtain a Bachelor of Arts in theological studies. He graduated from Newbold College in 1963. As a result, he became the first Ghanaian to be appointed a departmental director in the West African Union Mission.1
Ackah married Mercy Afo Ackah, who also came from Kikam.2 Among their children were Christian Ackah, Juliana Ackah, William Adjobiah Ackah (who became a pastor, now deceased), Akuba Ackah (deceased), and David Ackah, who became associate treasurer of the West-Central Africa Division and later coordinator for ADRA International.
W. B. Ackah contributed to his family's record of consistent work for the Adventist Church in Ghana. He remarked that his father's brother in the person of C. A. Ackah was the founder of Adventist education in Ghana. "C.A. Ackah's programs of founding schools and training young people for the work of God were the Ackahs' special contribution to the Adventist history in Ghana in addition to the establishment of churches." As Jesse O. Gibson is credited with the creation of districts in Ghana, W. B. Ackah is also credited with the creation of campus ministries in Ghanaian tertiary institutions. On January 11, 1963, under the auspices of W. B. Ackah, eleven men, undergraduates of the University of Ghana formally came together to start the first SDA fellowship at the University of Ghana, Legon. Among the students were Israel T. Agboka, Buaben K. Owusu, Edmond Agboka, Isaac K. Ansong, Joseph A. Manu, Isaac Adjei-Bennua, Amos K. Amofah, Edmond Donkor, and Kofi Owusu-Mensa. (Prof). W. B. Ackah took care of this Adventist students' fellowship at Legon in addition to Hanson Road SDA Church in Accra. He was ordained into the gospel ministry on January 13, 1968, at Wiamoase. Among his colleague ordinates were J. K. Affum, S. A. Amfo, K. O. Amoyaw, and B. K. Opoku.
W. B. Ackah was a pastor whose life significantly influenced the Adventist Church in West Africa. Apart from the fact that he became the first Ghanaian to be appointed as a departmental director in the then West African Union Mission, he also served as a president twice outside of Ghana. First, he served as president of the North Nigerian Mission from August 1973 to 1975. In the later part of 1975, he was appointed president of the Sierra Leone Mission.3
As he neared retirement, Ackah returned to Ghana suffering from problem with his eye. He was made the pastor of the Labone Adventist church until his retirement. He died in 1983 in Accra, remembered for his administrative skills and the creation of campus ministries in Ghana.
Source
Mensa, Owusu Kofi. Ghana Seventh-day Adventism. Accra, Ghana: The Advent Press, 2005.
Notes
Owusu Kofi Mensa, Ghana Seventh-day Adventism (Accra, Ghana: The Advent Press, 2005), 257.↩

Awoba Ariza Erzuah, interview by author, Kikam, Ghana, October 2, 2015.↩

Ibid.↩