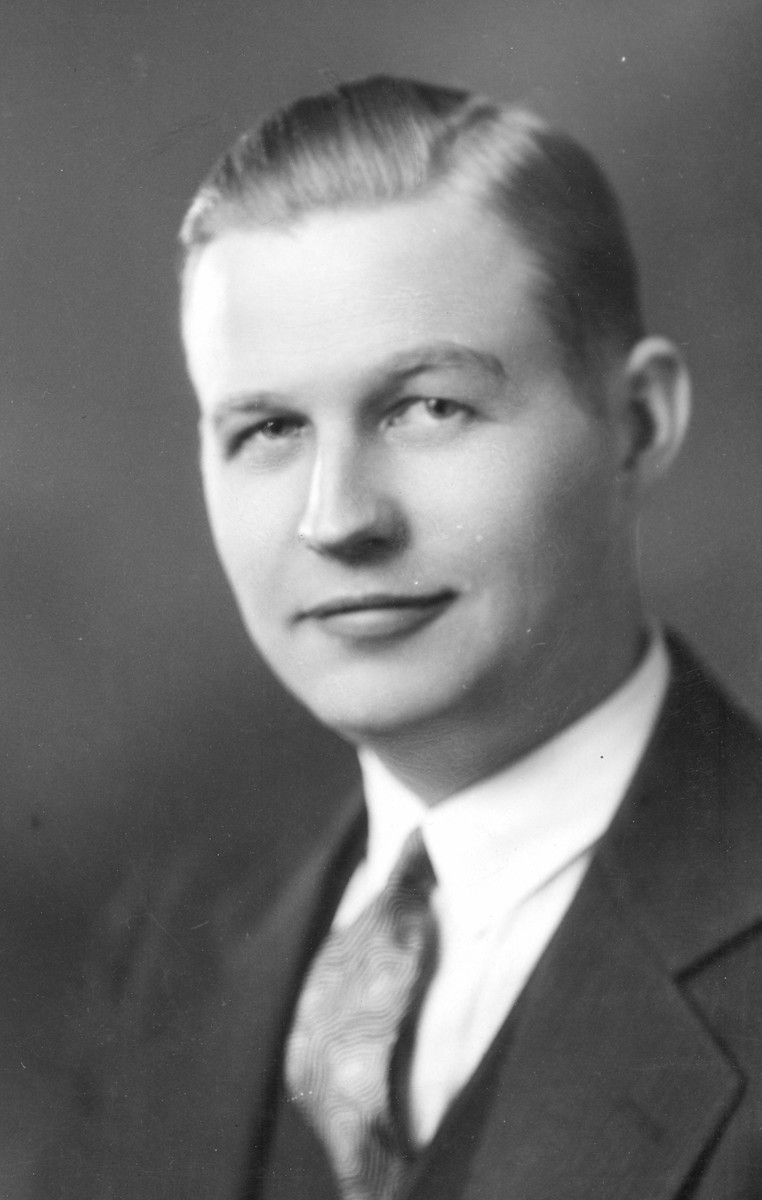 Thorpe, Louis Peter (1893–1970)
×
Dan Shultz, emeritus professor of music, Walla Walla University, has researched and written extensively about Seventh-day Adventist music history and musicians. His publications include A Great Tradition–a history of music at Walla Walla University, and the Adventist Musicians Biographical Resource–an encyclopedia with biographies of over 1100 Adventist musicians. He founded the International Adventist Musicians Association, serving as its president for ten years and editing its publications and website for over thirty years. Shultz and his wife, Carolyn (nee Stevens), live in College Place, Washington.   
First Published: November 10, 2022
Louis P. Thorpe, musician, educator, and prolific author of widely-acclaimed books on psychology, taught at two Seventh-day Adventist colleges (Emmanuel Missionary College, now Andrews University, and Walla Walla College, now University) and at the church's medical school (College of Medical Evangelists, now Loma Linda University) before becoming a professor at the University of Southern California.
Early Achievements in Music
Louis was born on May 15, 1893, in Battle Creek, Michigan, one of four children and the younger of two sons of Christian Adolph (1864-1947) and Mary L. Thorpe (1867-1955), both of whom had emigrated from Norway. His father served the denomination's publishing work in roles that included editing its Danish-Norwegian periodicals.1
By the time Louis Thorpe was in his early twenties, he had studied violin under August Malzer for five years and clarinet under Charles Irving for two years and was an accomplished performer on violin, clarinet, and saxophone. He also had spent four years at Chautauqua and three years in a popular orchestra of that time.2
During World War I, Thorpe completed training for the Navy Band Corps under John Philip Sousa at the Great Lakes Naval Training Station near Chicago. As part of their training, the men in that program played in a band under Sousa, which toured extensively to recruit and raise money.3 Thorpe gained appointment as leader of the Navy's 11th Regiment Band. While in the Navy band program, he married Alice Claire Kegebein in Chicago on October 4, 1917. They would have a daughter, Norma Mae Tucker (1919-1972).4
EMC Years
When the war ended, he enrolled at Emmanuel Missionary College (EMC), now Andrews University. He was 26 and, with his experience and versatility as a musician, was asked to direct the college band and orchestra and teach violin, clarinet, and saxophone lessons. He was very charismatic and quickly became a popular and successful teacher.5
When a new music building at the college was moved a year after its construction, Thorpe jokingly played his violin in the building as it was moved across campus to its new site. He also emerged as an important figure in EMC's early, widely broadcast radio station programs, conducting his groups and playing his instruments.6
Walla Walla Years
After Thorpe completed a baccalaureate degree at EMC in 1925, he became principal at Indiana Academy. Three years later, he accepted an offer to teach in the Education Department at Walla Walla College (WWC), now University, serve as principal of its academy, and direct the college band. The response to his performance in the traditional Saturday night music faculty recital at the beginning of his first year prefigured the impact he would make at the college. The school paper reported:
If applause is any indication at all, Professor Thorpe's saxophone selections were the feature of the evening. Mr. Thorpe's perfect technique accounted for his finger dexterity. He lacks the wail and bombast that usually accompanies the playing of this instrument. The audience was so completely overcome that it insisted on applauding during rests in his first piece, Fantasy. . . .

. . . And despite the fact that at the bottom of the program was written "NO ENCORES," the crowd continued its applause until Professor Thorpe reentered and responded with a bow.7
Near the end of his time at WWC, Thorpe added the orchestra to his list of responsibilities even though he was now chair of the Education Department. Additionally, in 1934, in the midst of the Great Depression, he organized and conducted a large community orchestra consisting of members of the Walla Walla Symphony along with students from WWC and nearby Whitman College.8
USC and Publications on Psychology
While at WWC Thorpe completed a Ph.D. in psychology at Northwestern University in Evanston, Illinois, on August 25, 1931.9 In 1936 Thorpe resigned and relocated to southern California, where he was to teach at the College of Medical Evangelists, now Loma Linda University. A year later he accepted a position at the University of Southern California (USC) to teach courses in secondary education and clinical psychology. He spent the rest of his career at USC.10
Thorpe became noted for his progressive thinking about education and for his books on psychology, including Psychological Foundations of Personality: a Guide for Students and Teachers, published by McGraw-Hill in 1938. Several others followed (see list below).
Louis Thorpe and his wife, Alice, were living in La Verne, California, at the time of his death on November 27, 1970, at age 77. Alice Thorpe died five days later, on December 2, at age 74.11
Books by Louis Peter Thorpe
Contemporary Theories of Learning: With Applications to Education and Psychology, co-authored by Allen M. Schmuller (The Ronald Press, 1954).
Child Psychology and Development (The Ronald Press, 1946).
Developmental Psychology, co-authored by Wendell Wayne Cruz (The Ronald Press, 1956).
Personality and Life, a Practical Guide to Personality Improvement, co-authored by Jay N. Holliday (Longmans, Green, and Co., 1941).
Personality and Youth (W. C. Brown, 1949).
Psychological Foundations of Personality: a Guide for Students and Teachers (McGraw-Hill, 1938).
The Psychology of Mental Health (The Ronald Press, 1950).
Understanding People in Distress: Emotional and Mental Disorders, Their Cause, Care, and Cure, co-authored by Barney Katz (The Ronald Press, 1955).
Sources
"Alice Clair Thorpe obituary." Pacific Union Recorder, March 22, 1971.
The Cardinal. Emmanuel Missionary College yearbook, 1922-1927.
"Christian Thorp obituary." ARH, March 27, 1947.
"Dr. Thorpe Accepts U. of So. Cal. Position." Collegian, February 11, 1937.
"Joint Concert, WWC and Walla Walla Symphony." Collegian, May 19, 1934.
"Louis P. Thorpe obituary." Pacific Union Recorder, March 22, 1971.
"Louis Peter Thorpe." FamilySearch. Accessed November 9, 2022. https://www.familysearch.org/tree/person/sources/K24L-Z2T.
"Mary Thorp obituary." ARH, July 28, 1955.
"Professor Thorpe at Walla Walla." Student Movement. Emmanuel Missionary College, November 22, 1928.
"Thorpe Will Connect with Medical School After Summer Session" and "Band Presents Last Program of the Year." Collegian, Walla Walla College, May 14, 1936.
Notes