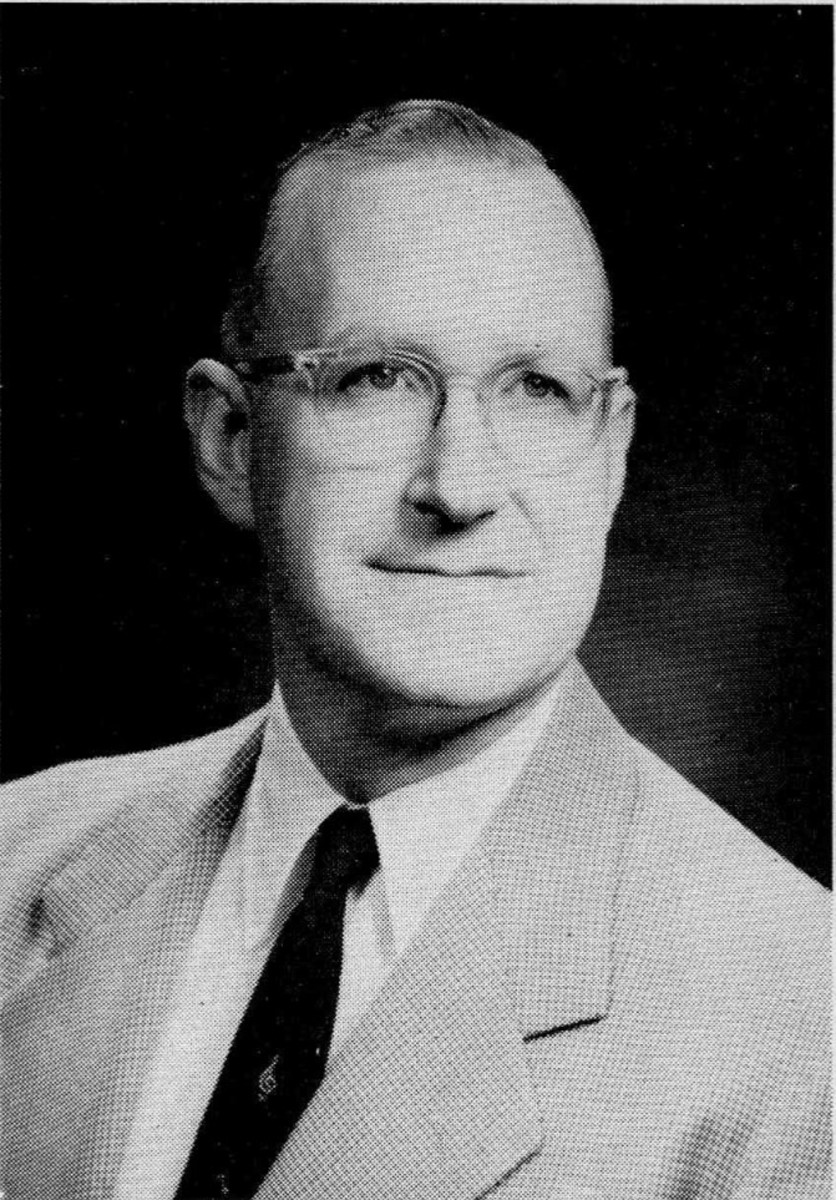 Hamel, Paul Emerson (1919–2021)
×
Dan Shultz, emeritus professor of music, Walla Walla University, has researched and written extensively about Seventh-day Adventist music history and musicians. His publications include A Great Tradition–a history of music at Walla Walla University, and the Adventist Musicians Biographical Resource–an encyclopedia with biographies of over 1100 Adventist musicians. He founded the International Adventist Musicians Association, serving as its president for ten years and editing its publications and website for over thirty years. Shultz and his wife, Carolyn (nee Stevens), live in College Place, Washington.   
First Published: February 26, 2022
Paul Hamel led the way in a transformation of the music program at Andrews University and thereby set a standard for Adventist colleges and universities in developing music education to meet the changing needs of the second half of the twentieth century.
Formative Years
Paul was born in Kintyre, North Dakota, on August 8, 1919, the second of four sons born to Irene Flentie and Mahlon Glen (M.G.) Hamel.1 He was raised in a musical family—his father was a band director, and mother a talented amateur musician who played both organ and accordion. All of the children were given music instruction from an early age and three sons—Louis, Paul, and Lyle—would enjoy careers in music.2
While still in grade school, Paul started playing clarinet in the band his father directed at Bethel Academy, now Wisconsin Academy. He also played in a city band from the age of eight and thus was an accomplished performer by the time he graduated from the academy and went on to Emmanuel Missionary College (EMC) in Berrien Springs, Michigan.3
He completed a two-year elementary education program at EMC and had started to teach in Beloit, Wisconsin, when World War II began. He served as a medical corps sergeant and a military bandsman playing clarinet in several different bands in the United States and England. Following the war he returned to EMC, where he served as a band assistant while completing a degree.4
Music Education for the University Era
After graduating in 1948, Hamel was hired to direct the college band. He thus joined a parade of previous directors at EMC such as Louis Thorpe, Willard (Bill) Shadel, and John J. Hafner—men who would emerge as pioneers in the beginnings of Adventist college concert bands. While Hamel would continue their work in that area for the next 24 years, he would ultimately make a more far-reaching contribution.
His career at EMC began in that pivotal post-World War II period when returning veterans and the money that came with them led to a rapid expansion at Adventist colleges and to concerns about the quality and diversity of what they were offering. Those concerns, coupled with the demands of a quickly changing and increasingly sophisticated society, made it imperative that music programs improve to meet higher expectations and more challenging standards. Prior to the war, traditional expectations in most Adventist colleges were that the music department was to provide worship music, to entertain, and to be an effective tool for recruiting students. After the war, however, those older expectations had to expand beyond the worship, entertainment and recruitment mindset if music programs were to survive and achieve respectability within the academic community.
Under Hamel's leadership, band concerts became popular and well-attended events. He subsequently completed a master's degree at Vandercook College of Music in 1951 and a D.Mus.Ed. at the Chicago Musical College, now the Chicago College of Performing Arts at Roosevelt University, in 1955.5
Hamel became music department chair in 1957. Within four years, EMC together with the Seventh-day Adventist Theological Seminary became Andrews University, with an academic program expanded to include graduate study in several areas, including music. Under Hamel's leadership, the department grew from a small college faculty and limited undergraduate degree offerings to an expanded and distinguished university faculty working in a flourishing program offering graduate work to large numbers of students. From 1960 to 1964 during the first years of the college's transformation into a university, he also served as Director of Admissions for the summer session. During those busy years he continued to serve as band director until 1967.6
Legacy
By the time Hamel retired in 1981, he had:
been a major force in the transformation of EMC from a regional college into a university serving a national and international constituency;

established substantive undergraduate and graduate music degree programs;

assembled a distinguished music faculty of teachers and scholars noted for their accomplishments in performance, composition, and/or research and writing;

achieved accreditation of the music program with the National Association of Schools of Music, a distinction that as of 2021 could be claimed by only three other Adventist colleges, and by only half of all college and university music schools in America;

become the father figure within the circle of Adventist music chairs, admired as a gentleman, and recognized for both his accomplishments and his wisdom.
Hamel's concern for the integrity of the Andrews graduate program was evident in the quality of what was offered, the wide variety of high-profile workshops and guest teachers he brought to the campus, and his willingness to work with students in arranging lessons with noted off-campus teachers or performers. Music graduates over a period of many years appreciated Hamel's leadership as chair of the music program at Andrews. His example in personal integrity, vision of what might be, and efforts in making real his dreams for music at Andrews stand as an inspiration and a challenge for today's and tomorrow's music leaders, teachers, and music programs.7
As for his own scholarship, Hamel authored numerous journal articles and two books: The Christian and His Music (Review and Herald, 1973) and Ellen White and Music (Review and Herald, 1976). He also produced a book of instrumental arrangements for the Singing Youth songbook.
In addition to his achievements with the music program, Hamel served as acting Dean of the School of Graduate Studies on several occasions and started the university's Honors Program. He was awarded the Andrews University Presidential Citation in 1963, honored with the university's yearbook dedication in 1964, and given the John Nevins Andrews Medallion the year he retired. When the music building at Andrews was named for him in 1995, Hamel became one in a select group of Adventist musicians whose work has been recognized in this manner.
Even in his retirement, Hamel continued to work on behalf of the university, serving for two terms as president of the alumni association. In 2000, he was named an honored alumnus for his untiring work on behalf of the university. A celebration of Hamel's 100th birthday in 2019 was a gala event attended by hundreds.8 He was living in Berrien Springs, when he died on July 5, 2021, at age 101.9
Sources
Hamel, Lyle. Strike Up the Band. Unpublished autobiography, n.d.
Hamel, Paul. The Christian and his Music. Washington, D.C.: Review and Herald, 1973.
"Paul Hamel Celebrates 100 years!" IAMA Online Notes.
"Paul Hamel obituary." Focus, Summer 2021.
"Paul E. Hamel." FamilySearch. Accessed February 10, 2022, https://www.familysearch.org/tree/person/details/GDXC-MR7.
Shultz, Dan. "Music at Andrews University." IAMA Notes, Winter/Spring 2006.
Shultz, Dan. "Paul Hamel." IAMA Notes, Winter/Spring 2006.
Notes