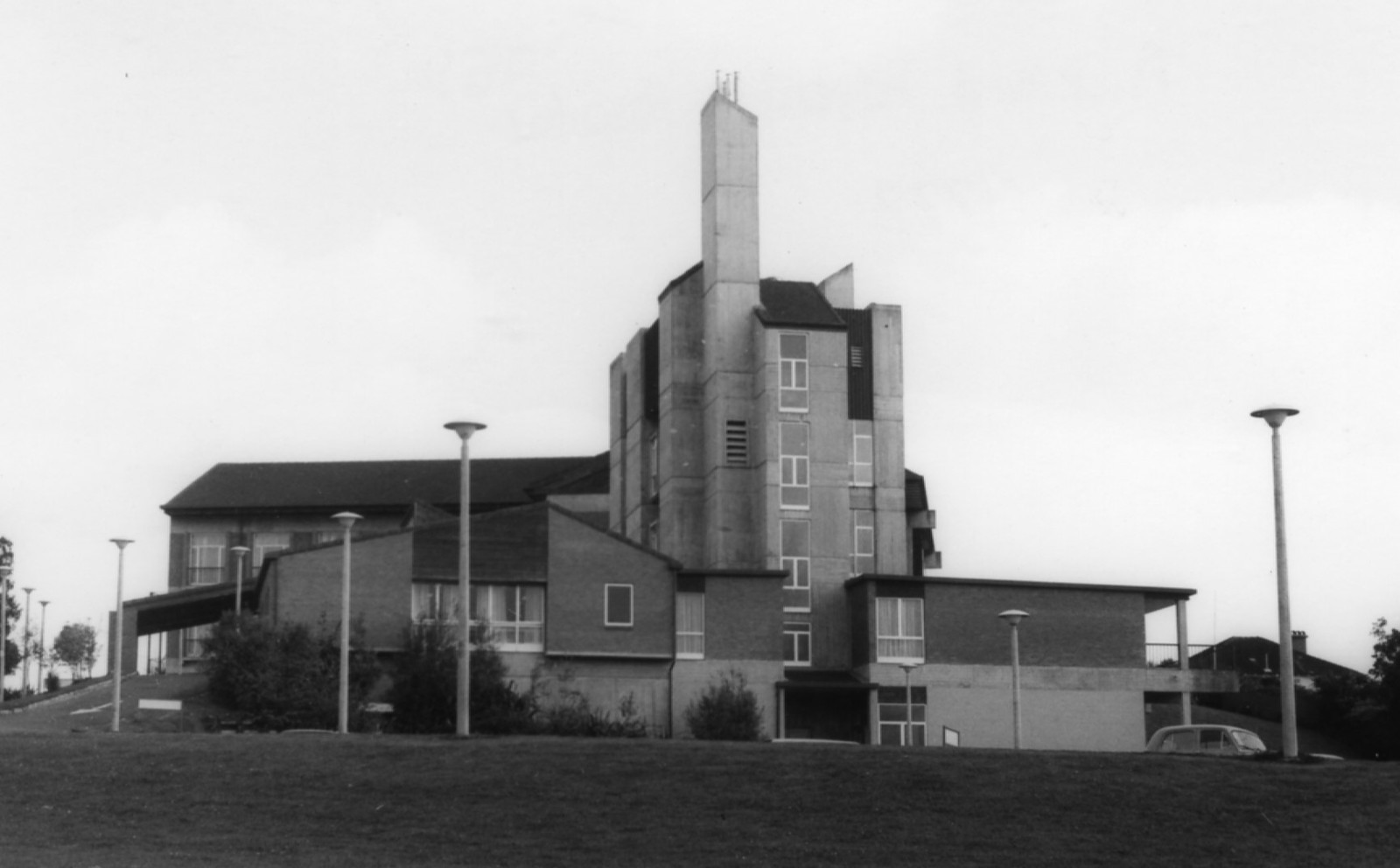 Auckland Adventist Hospital, New Zealand
×
Milton Hook, Ed.D. (Andrews University, Berrien Springs, Michigan, the United States). Hook retired in 1997 as a minister in the Greater Sydney Conference, Australia. An Australian by birth Hook has served the Church as a teacher at the elementary, academy and college levels, a missionary in Papua New Guinea, and as a local church pastor. In retirement he is a conjoint senior lecturer at Avondale College of Higher Education. He has authored Flames Over Battle Creek, Avondale: Experiment on the Dora, Desmond Ford: Reformist Theologian, Gospel Revivalist, the Seventh-day Adventist Heritage Series, and many magazine articles. He is married to Noeleen and has two sons and three grandchildren.
First Published: January 29, 2020
Auckland Adventist hospital was located at 188 St. Heliers Bay Road, St. Heliers, Auckland, New Zealand. It was administered as an institution of the Trans-Tasman Union Conference, South Pacific Division. It operated between 1974 and 1999.
The Plans for a Hospital in Auckland
After the closure of the Christchurch Sanitarium and the Bethany Homes in Napier, the SDA church membership in New Zealand wished for a major medical institution that would serve as a testimony of the health principles they advocated. To this end plans for a private hospital began in 1961, resulting in the purchase of a site in St. Heliers, suburban Auckland, in 1965.1 Special offerings were promoted and collected throughout Australasia on behalf of the project.2
Opening and Management of the Facility
Sufficient funds were accumulated to begin construction in 1973, and the enterprise was officially opened on January 20, 1974, costing NZ$2.29 million. It had a 56-bed capacity and two operating theaters. Dr. Raymond Swannell was the initial medical superintendent and June Ivey the leading nurse, its board of management elected by the Trans-Tasman Union Conference (TTUC).3 It was reported in 1976 that ten orthopaedic surgeons were regularly using the operating room facilities. At the same time, preventive medicine was being promoted among the public, with more than two hundred people participating in a Heartbeat seminar.4
Over time the bed capacity fluctuated between sixty and 67. Dr. A. D. Laughlin replaced Swannell in 1980,5 and in 1993 a further replacement took place with the coming of Dr. David Rankin.6 In 1992 an associated medical center was added, consisting of accident emergency reception, physiotherapy and radiology services, a pharmacy, a laboratory, and consulting rooms. Three years later the St. Johns Ambulance Service opened a satellite station at the hospital.7
Closure
Year after year the TTUC found they had to heavily subsidise the hospital's finances. The establishment was admitting seven hundred patients each month, but the majority were day surgeries and longer-term patients were only yielding a 46 percent bed occupancy. The hospital became a luxury that the TTUC could not afford. In September 1999 Ryman Healthcare made an unsolicited offer to purchase the building in order to develop it as an aged-care facility. Calan Healthcare Properties Trust came forward, willing to buy the medical center and the surgical assets of the hospital were bought by Ascot Hospital and Clinics Limited. The sale was effected in a short time frame to ensure that the price that was offered was not reduced. Most of the staff were absorbed by the purchasers. These arrangements were finalized in November, and on December 23, 1999, the institution closed its doors.8
Income from the sale of the hospital has enabled an endowment to be created so that two health-care professionals can be employed by the North New Zealand Conference to provide health programs and resources for the church on an ongoing basis.
Sources
Davies, Joanne. "Auckland Adventist Hospital Sold." Record, December 18, 1999.
Farag, S[aleem] A. "A Medical Institution for New Zealand." Australasian Record and Advent World Survey, April 14, 1969.
Jenkins, Douglas I. "Opening Ceremony Auckland Adventist Hospital." Australasian Record and Advent World Survey, March 25, 1974.
"New Zealand News: In Auckland. . ." Australasian Record and Adventist World Survey, September 6, 1976.
Seventh-day Adventist Yearbook. Hagerstown, MD: Review and Herald Publishing Association, 1984–1999.
Seventh-day Adventist Yearbook. Washington, D.C.: Review and Herald Publishing Association, 1975–1983.
Notes