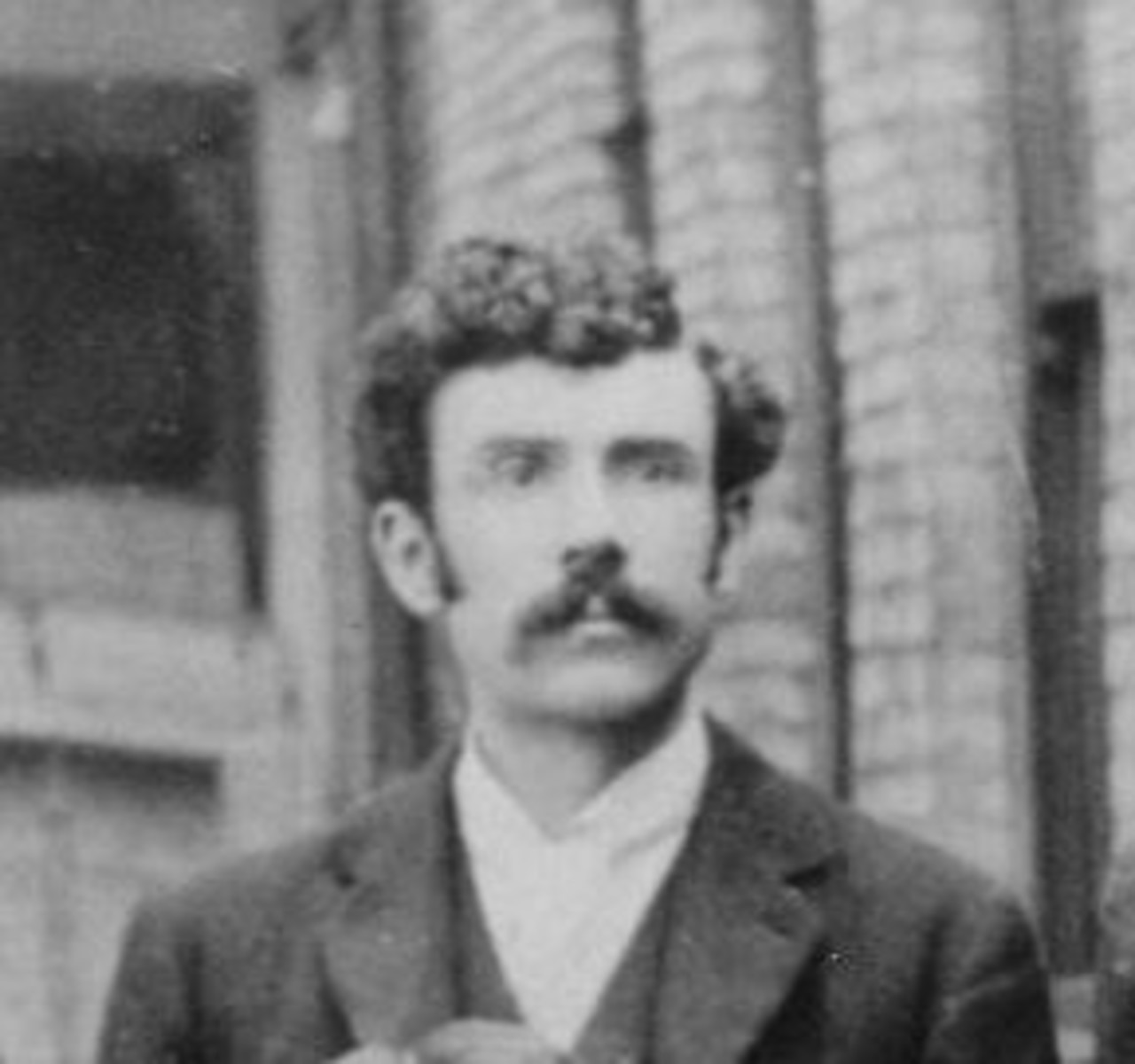 Armstrong, Herbert Walter (1870–1939)
×
Dan Shultz, emeritus professor of music, Walla Walla University, has researched and written extensively about Seventh-day Adventist music history and musicians. His publications include A Great Tradition–a history of music at Walla Walla University, and the Adventist Musicians Biographical Resource–an encyclopedia with biographies of over 1100 Adventist musicians. He founded the International Adventist Musicians Association, serving as its president for ten years and editing its publications and website for over thirty years. Shultz and his wife, Carolyn (nee Stevens), live in College Place, Washington.   
First Published: January 29, 2020
Herbert Walter Armstrong was a pioneering pastor in Great Britain.
Early Life and Marriage
Herbert Walter Armstrong (known as "Walter") was born December 1, 1870, in Ulceby, North Lincolnshire, England, the eldest of the five sons of Edward Edmund and Frances Hunter Armstrong, early converts to the Seventh-day Adventist Church in Ulceby.1
Walter Armstrong was 13 when his parents joined the church and the Ulceby church organized, 16 when he heard Ellen G. White speak during her visit to England in 1887, and 17 when the church building was constructed in Ulceby. It was dedicated January 6, 1889.2
Armstrong began working at the Advent Publishing House in Great Britain when it started in Grimsby during the 1880s and continued to be associated with denominational publishing for more than 30 years as the press later moved first to Holloway, North London, and finally located in Watford as the Stanborough Press.3
Walter Armstrong married Kate (Kitty) Sara Vince December 17, 1891, and they would have two daughters, May Daisy (Craven) and Dorothy G. (Lowe), and a son, Walter Worsley. The son and two sons-in-law, H.W. Lowe and E. Craven, would all serve as ordained ministers.4
Ministry
In May 1902 Walter attended as a delegate from the British Union to the European General Conference Session, presided over by A. G. Daniels.5 Then in June 1903 Walter was a delegate to the general meetings of the British Union Conference, at which he served on the plans committee and was elected to serve on the union executive committee. He also received a ministerial license.6 The tenth annual British Union Conference Session in 1912 asked him to serve as a member of the SDA Union Ltd. Board.7 The following year church leadership set up a "Union District" comprising London (north of the Thames), and the counties of Middlesex, Essex, Hertfordshire, Suffolk, Norfolk, Bedfordshire, Huntingdonshire, and Cambridgeshire. They appointed Walter as a member of its executive committee.8
His life changed direction after his ordination to the ministry9 on March 13, 1920,10 a distinction shared with three of his brothers: Arthur Douglas, Albert Kingsley, and Harry E. His first posting was to South Wales and the family located in Cardiff.11 All four brothers were also singers and at one point in their ministry formed a male quartet that sang at special meetings of the church. During his ministry in Wales, Walter organized choirs and orchestras for special occasions.12
In 1924 The Missionary Worker published an article in which he described the early days of Adventism in Britain and his own interactions with Mrs. E. G. White.13 Sometime afterward Walter moved back to London where he continued to pastor until retirement. The South England Conference Session in July 1932 granted him "Honorary Credentials".14
His son Walter Worsley and daughter-in-law Madge served as missionaries in Africa for 19 years before returning to England in 1939, where he pastored and then served as president of the South England Conference and later president of the British Union.15
Death
Walter and Kitty Armstrong were living in North Watford, Hertfordshire, when he died December 22, 1939, at age 69, following a brief illness16. Kitty died 10 years later on January 15, 1949 at age 83.17
Sources
"Arthur Douglas Armstrong obituary." British Advent Messenger, March 24, 1978.
Bartlett, W. T. "Herbert Walter Armstrong obituary." British Advent Messenger, January 19, 1940.
John, A. A. "New Meeting House in England." ARH, February 5, 1889.
Madgwick, R. "Stanborough Sparklets." The Missionary Worker, April 7, 1920.
Marshall, D. N. "Our Hundredth Birthday." British Advent Messenger, December 7, 1984,
McMillan, J. A. "Walter Worsley Armstrong obituary." British Advent Messenger, May 8, 1970.
Meredith, W. H. "Sister Armstrong obituary." British Advent Messenger, March 13, 1949.
"Minutes of the Tenth Session of the British Union Conference." The Missionary Worker, April 7, 1913.
Murdoch, L. "Discovering North England–No. 2, Early Days." British Advent Messenger, May 8, 1942.
"South England Conference–Annual Meeting." The Missionary Worker, August 26, 1932.
"The Conference Proceedings." The Missionary Worker, May 28, 1902.
"The Day of Small Things--Reminiscences of the Early Days." The Missionary Worker, July 25, 1924.
"The President's Page–Annual Meetings." The Missionary Worker, March 17, 1920.
"Union District–First Annual Meeting." The Missionary Worker, August 19, 1912.
"Wales." The Missionary Worker, July 18, 1920.
Notes