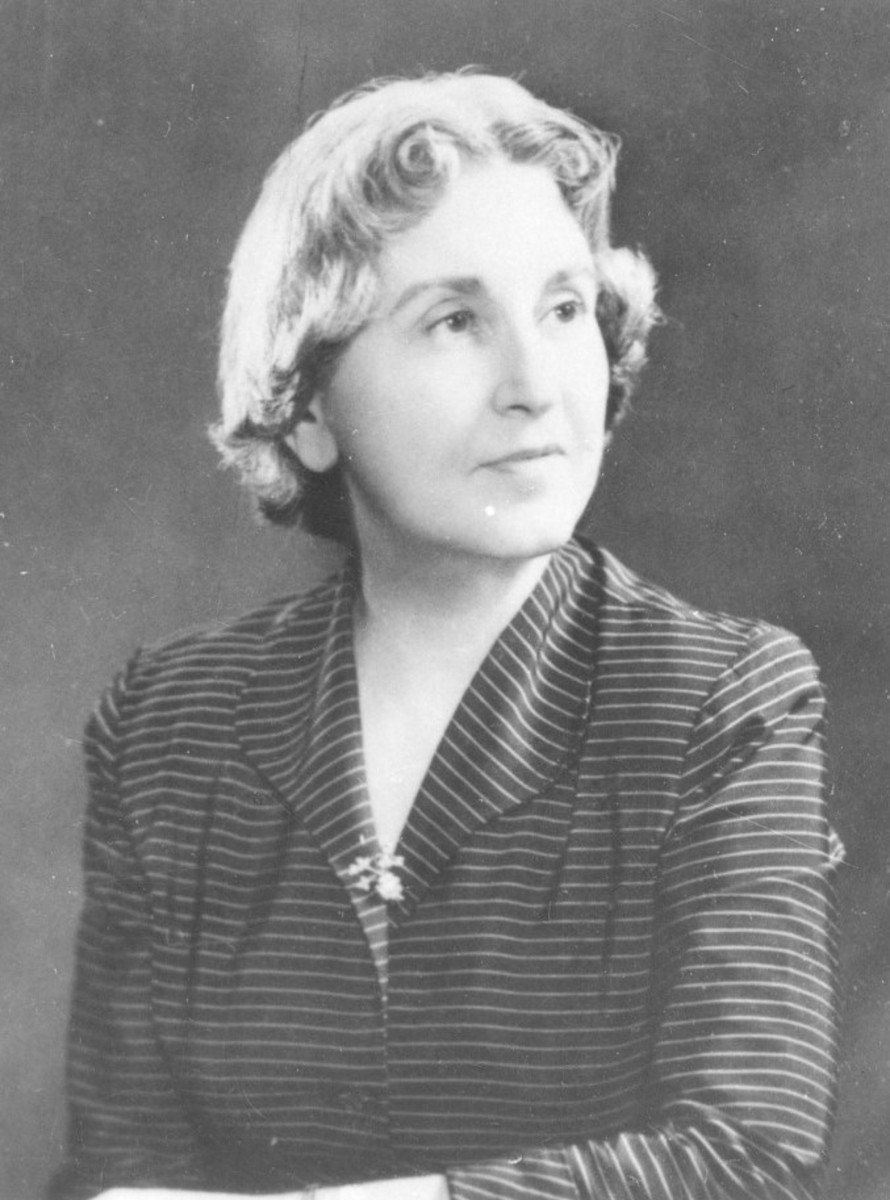 Owen, Vivian Blythe (1898–2000)
×
Dan Shultz, emeritus professor of music, Walla Walla University, has researched and written extensively about Seventh-day Adventist music history and musicians. His publications include A Great Tradition–a history of music at Walla Walla University, and the Adventist Musicians Biographical Resource–an encyclopedia with biographies of over 1100 Adventist musicians. He founded the International Adventist Musicians Association, serving as its president for ten years and editing its publications and website for over thirty years. Shultz and his wife, Carolyn (nee Stevens), live in College Place, Washington.   
Linda Mack, MLIS in Library Science (Brigham Young University, Provo, Utah), B.Mus. and M.M. in Organ Performance (Andrews University, Berrien Springs, Michigan). Mack is a free-lance scholar and keyboard performer residing in Denver, CO. She retired from Andrews University in 2012 as Professor Emerita of library science. A former student of Blythe Owen, Mack has championed the composer's life and works through conference presentations, collaborative recitals, and ongoing work towards a full-length biography.
Marianne Kordas, MM in Music History, MLIS in Library Science (University of Wisconsin-Milwaukee) and B.A. in Music (Andrews University, Berrien Springs, Michigan). Kordas is the director of the music library at Andrews University. Her research focuses on women in music, archival documents, and historical epistemology. Journal publications include Better Together: A Collaborative Model for Embedded Music Librarianship (2017) and What We've Managed to Transcribe Thus Far: Lessons from the Blythe Owen Letter Transcription Project (2021).
First Published: January 14, 2022
Blythe Owen was a prolific and celebrated composer, piano soloist, and music educator at seven institutions of higher learning, including Northwestern, Walla Walla, and Andrews universities.
Early Education
Blythe was born in Long Prairie, Minnesota, on December 26, 1898, one of two children and the only daughter of Minnie Perkins and Herbert Lee Owen.1 From her earliest years she was encouraged in her musical studies by her mother, a musician who sang and played the organ. Blythe's first lessons, on a pump organ that her mother pumped, continued until age eight, when the family acquired a piano. After an early childhood in North Dakota, she spent her teenage years in Newberg, Oregon, where she graduated from high school in 1916. She then completed a music diploma at Pacific College Conservatory of Music, a Quaker school (now George Fox University) a year later, where she had been studying concurrently.2
Two Pacific Northwest teachers were particularly influential in Blythe's young life. While at the conservatory, she studied with Alexander Hull, a voice and theory teacher, who encouraged her in her early composing efforts. Dent Mowrey, a nationally and internationally known pianist, composer, and teacher was a graduate of Leipzig Conservatory and had resided in France where he had studied with Claude Debussy. Returning to the United States, Mowrey maintained a studio in Portland and taught at the Cornish School of Music in Seattle. An excellent piano teacher, he also mentored Owen in pedagogical matters.3
Early Years at Walla Walla
From her earliest years Owen was outspoken and socially progressive, characteristics that continued throughout her life. In 1919, at the age of twenty, she was hired by Walla Walla College (now University), a Seventh-day Adventist school in southeastern Washington state to teach in the piano department. She got into trouble over her attitude and dress, being rehired at one point only on "the express condition that she conform to the dress regulation."4 She later wrote about this experience:
I could write a book on those first four years of my stay at Walla Walla College. It was my first time away from home and I had never been to an SDA school with what was at that time warped (I think) restrictions. I can see the humor in the situation now, but it wasn't any fun then, for I was young, inexperienced, idealistic, and a bit overly conscientious.

As to my violation of the dress code, my mother had made a dress for playing which had sleeves about an inch above the elbow in one spot. The criticism always came secondhand, so I marched into the president's office and told him to tell me what was wrong with my clothes, not to relay it to others. Believe me, I didn't take these things lying down.5
Because of her attitude, personality, and stunning performances she soon had a following of young men, which led to problems:
Even though I was a teacher, I was also school age. I had a hard time because I had a string of admirers, all of them students. On one occasion I was campus-bound for something perfectly innocent.

They wouldn't give me a key for my office because I was so young. Since I had to go early in the morning to give my lessons, I had to either climb through the window or let someone else climb in and open my door. The night watchman, who would lock my office at night and escort me home when it was dark, got tired of my not having a key and told my boyfriend, "Someday I'm going to lose a key and you'll find it." So, we were walking along and, plink, on the walk went a key. When the president found out that I had a key, I was called in on the carpet.6 
She worked very hard in those years, giving more than forty lessons a week and was promoted to head of the piano department.7
Owen married Theodore (Ted) Cramlet, physical education teacher at the college, on August 29, 1921.8 In 1923, they moved to Newberg, Oregon, where he completed an undergraduate degree in 1925.9 They then moved to Ironwood, Michigan, a small isolated town in northwestern Michigan on the Wisconsin border, where he had accepted an invitation to teach at Luther Wright High School and she established a studio, teaching piano and cello, performing, and working10 on a plan to pursue further studies. She moved to Chicago by herself in 1926, to study piano and establish herself as a teacher but returned occasionally to Ironwood to give recitals.11
Noted piano pedagogue Agnes Pillsbury offered Blythe a scholarship, and not only gave her instruction, but also assisted in establishing Blythe as a teacher, performer, recommending her for a teaching position in Jane Addams' innovative Hull House education program for immigrant women and children.12 For a time, Blythe also became a resident at this famous settlement house, meeting many prominent artists and progressives of the day. During this period the Cramlets maintained a commuting marriage between Ironwood and Chicago.13
With the coming of the 1929 financial collapse and the onset of the Great Depression in America, Ted and Blythe separated. Ted moved to New York to complete a master's degree at Columbia University.14 The marriage was greatly strained when he refused to let Blythe accompany him to also pursue her own career in New York. She returned to her mother's home in Oregon, teaching lessons, attending concerts, and studying with Mowrey in Portland.15 In the ensuing years the Cramlets periodically reconciled and shared life in Green Bay, Wisconsin, and Chicago. During those years she used both his surname and her maiden name at different times.16 This arrangement continued until 1953, when they separated and divorced. He remarried in 1957.17
Chicago Years
After returning to the Chicago area in the late 1930s, Owen completed a music degree at the Chicago Musical College (CMC), later absorbed by Roosevelt University in 1941, studying piano under Rudolf Ganz and theory and composition under Louis Gruenberg.18 Her studies with Gruenberg inspired her and gave her the skills to begin writing in larger forms and for orchestra and chamber music, including Piano Sonata in A in 1939, and in the following two years, respectively, Sonata Fantasie for Cello and Piano and Suite for Strings. The sonatas won Mu Phi Epsilon Biennial Contest awards.19
She continued study at Northwestern University, completing an M.Mus. in composition in 1942. During that year she taught when her composition teacher, Albert Nolte, became seriously ill and she was recruited to teach in his place. Her success and his death led to her being hired as adjunct faculty following graduation.20 Her time at NWU provided many opportunities to connect with members of the Chicago Symphony Orchestra and other prominent members of the Chicago musical community.
Blythe's numerous activities—teaching, composing, performing, music club participation—were regularly reported in the Chicago newspapers and the Musical Courier, a weekly journal devoted to music and the music trades. While she had been active in musical organizations in Oregon and Ironwood, it was in Chicago that these activities became a large part of her professional life. Pillsbury introduced her to the music club scene with Cordon Club and through recitals sponsored by The Music Guild. 21
In 1934, while a student at Chicago Musical College, Blythe was inducted into the musical honor society Mu Phi Epsilon.22 She helped establish the Chicago chapter of the International Society for Contemporary Music (ISCM) and was its president for three years.23 During this time she also was a member of the Society of American Musicians, Musicians Club of Women, University Composers Exchange, and National Association of American Composers and Conductors.24 Throughout her life she was also a member of various branches of the National Federation of Music Clubs and piano teachers organizations.
Through a mutual friend, Blythe met the composer Florence Price who was the first African American invited to join the Chicago Musicians Club of Women.25 While racial segregation was pervasive at that time, it was a relationship that Blythe enjoyed and they collaborated as composers and performers on several recitals sponsored by the Composer Department of the club. In 1949 Blythe hosted a performance of Price's art songs, with the composer in attendance, at her home studio.26
In 1952 Blythe was accepted into the Composers Bureau of Sigma Alpha Iota. From 1952-1996 information about her compositions, premiers and other performances and notable activities were published in the annual American Composer Updates of the Pan Pipes of the Sigma Alpha Iota journal/newsletter.
In the summer of 1945 at Great Barrington, Massachusetts, Blythe studied piano with Robert and Gaby Casadesus of the American Conservatory at Fontainebleau, which had been exiled from France during World War II.27
The following year, Owen embarked on another academic journey to further her studies, this time at the Eastman School of Music. Each June for the next seven years, except for the summer of 1949, she took the train to Rochester, New York for the summer session.
In 1946, the American Conservatory at Fontainebleau reopened in France and Blythe crossed the Atlantic for the first time in 1949 to fulfill her long-held desire to travel and study European systems of music education as well as continue her piano studies with Robert Casadesus at the Conservatory. Not only did she reconnect with the Casadesus family, but she also had the opportunity to study and socialize with the iconic composition teacher of the 20th century, Nadia Boulanger, now director of the famous school.28
At age 55, Owen completed a Ph.D. in composition at the Eastman School of Music (ESM), the fourth woman to graduate with that degree from ESM. Her dissertation, Piano Concerto for Piano and Orchestra, won the Mu Phi Epsilon Award for 1955 and was performed with Howard Hanson, legendary head of ESM, conducting.29 By the time she had completed her study at ESM, she had written over thirty works, including her dissertation, and had won prizes in eleven composition contests.30
From Chicago to Walla Walla
While residing in the Chicago area in the late 1930s through the end of the 1950s, Owen taught in the Cosmopolitan House Conservatory of Music, Northwestern University, Chicago Teachers College, and Roosevelt University.31 By the time she returned to teach at Walla Walla College (later University) in 1961, she had won the Mu Phi Epsilon prize—a national award for composing—ten times, along with other awards. She had also studied with leading pianists and composition teachers of the time, foremost among them Howard Hanson and Bernard Rogers at Eastman, Robert and Gaby Casadesus, and Nadia Boulanger.32 
During her four years at Walla Walla, Owen composed From Shakespeare's Time, later renamed Elizabethan Suite. Written in the year of Shakespeare's 400th birthday, it was commissioned and premiered by the Walla Walla Symphony Orchestra in April 1964.33 Owen was a member of the cello section, a performance outlet she had enjoyed whenever possible throughout her life. Her Festival Te Deum (1951) and This is the House of the Lord (1964) were featured at the time of the dedication of the college church and inauguration of its organ in 1964.34
Andrews University and Abroad
In 1965 Owen accepted an invitation to teach at Andrews University (AU) as a professor in their newly established graduate program in music. Although she was past the usual retirement age, she continued to perform, teach (piano, theory, and composition), and compose for three more decades. While at AU, she would write over 100 compositions, including music for the hymn "For Your Holy Book We Thank You," number 277 in the 1985 Seventh-day Adventist Hymnal.35
Owen traveled extensively and toured in Europe and Asia, where she gave recitals and conducted master classes. In 1972 she was a guest lecturer at Avondale College in Australia in the spring quarter, and a guest professor and performer at the University of Montemorelos in Mexico during the 1981 winter quarter. Later that year she officially retired at age 82 but continued to teach piano until age 95.36
Legacy
Through a life that started in one century, spanned another, and then ended at the beginning of a third, Blythe Owen left a remarkable legacy in music and touched the lives of countless students. Her students have made significant contributions as performers, composers, administrators, and teachers in Seventh-day Adventist college and university music departments. Additionally, other former students gained recognition outside that system, including Sheldon Harnick, lyricist for Fiddler on the Roof; Patty Clarke, noted entertainer in Chicago; and James Hansen, violinist with the Chicago Symphony Orchestra for nearly forty years.37
On her 100th birthday, Owen was honored with a Gala Centennial Celebration. Messages of congratulations came from her place of birth, schools where she had completed degrees, and AU President, Niels-Erik Andreasen. Tributes were given by Paul Hamel, music department chair at the time she was hired at AU, and former students Linda Mack and Carlos Flores. Eleven of her compositions from over four decades were performed by soloists and ensembles.38
By the end of Owen's life at age 101, she had been recognized in numerous publications, including the first edition of Who's Who in American Women, the International Who's Who in Music, and the Dictionary of International Biography. The Michigan Music Teachers Association elected her Michigan Composer of the Year in 1980, and in that same year AU awarded her an honorary doctorate. In 1986 she was given the Elizabeth Mathias Award from Mu Phi Epsilon, its highest award.39
Owen also received numerous honors from the several professional organizations of which she had been a member. In 1988 the Association of Adventist Women honored her with a Woman of the Year Work/Professional Life Award.40 Following her death on February 28, 2000, in Berrien Springs, Michigan, scholarship funds named for her were established at both Andrews University and Walla Walla College with gifts from her estate.
Music by Blythe Owen
A comprehensive list of her works initiated by Linda Mack and enlarged and edited by Marianne Kordas (see Related Content).
Sources
"AAW Awards Announced." ARH, September 15, 1988.
"American Composer Updates." Pan Pipes of the Sigma Alpha Iota, Winter 1952-1996.
Blythe Owen Gala Centennial Celebration printed program. December 12, 1998.
Boyd-Penner, Julie Dean. "The Songs for Solo Voice and Piano or Organ of Blythe Owen." Doctor of Arts diss., University of Northern Colorado, 2005.
Cohen, Aaron I. International Encyclopedia of Women Composers, 2nd ed. New York: Books & Music (USA) Inc., 1987.
Cooper, Peter. "Life Sketch." In Adventist Musicians Biographical Resource, edited by Dan Shultz, 623-625. Walla Walla, WA: Color Press, 2014.
Hooper, Wayne and Edward E. White. Companion to the Seventh-day Adventist Hymnal. Hagerstown, MD: Review and Herald, 1988.
Kordas, Marianne. "What We've Managed to Transcribe Thus Far: Lessons from the Blythe Owen Letter Transcription Project." Music Reference Services Quarterly DOI: 10.1080/10588167l2020.1816039
Mack, Linda. "A SDA Centenarian Musician is Focus of Current Research." ASDAL Action 19, no. 3 (2000): 11-13.
Mack, Linda. "Biographical Sketch," Blythe Owen Homepage. https://www.andrews.edu/ library/music/bowenlife.htm.
Mamora, Alfendy Bontor. "An Analytical Study of the Sacred Choral Works of Blythe Owen." Ph.D. diss., New York University, 1979.
Owen, Blythe [Papers], 1919-1999, Collection 186. Center for Adventist Research, James White Library, Andrews University. www.centerforadventistresearch.org/?mdocs-file=5587.
Owen, Blythe, to Dan Shultz. October 10, 1987. Center for Adventist Research, James White Library, Andrews University.
Owen, Blythe, to Dan Shultz. October 24, 1992. Center for Adventist Research, James White Library, Andrews University.
"Recognition for Adventist Women." ARH, January 1, 1987.
Rochat, Joyce. "Blythe Owen, First Lady of Music." Pioneer News, February 1976.
Shultz, Dan. "Blythe Owen . . . Grande Dame of Adventist Music." Notes. International Adventist Musicians Association. IAMA Notes, Winter, 1994.
Shultz, Dan. A Great Tradition, Music at Walla Walla College. College Place, WA: Color Press, 1992.
Stenger, Jack. "A Century of Achievement." Notes, International Adventist Musicians Association. IAMA Notes, Spring-Summer, 1999.
"Vivian Blythe Owen." FamilySearch. Accessed May 12, 2021, https://www.familysearch.org/tree/person/details/LHPV-R6Z.
Notes