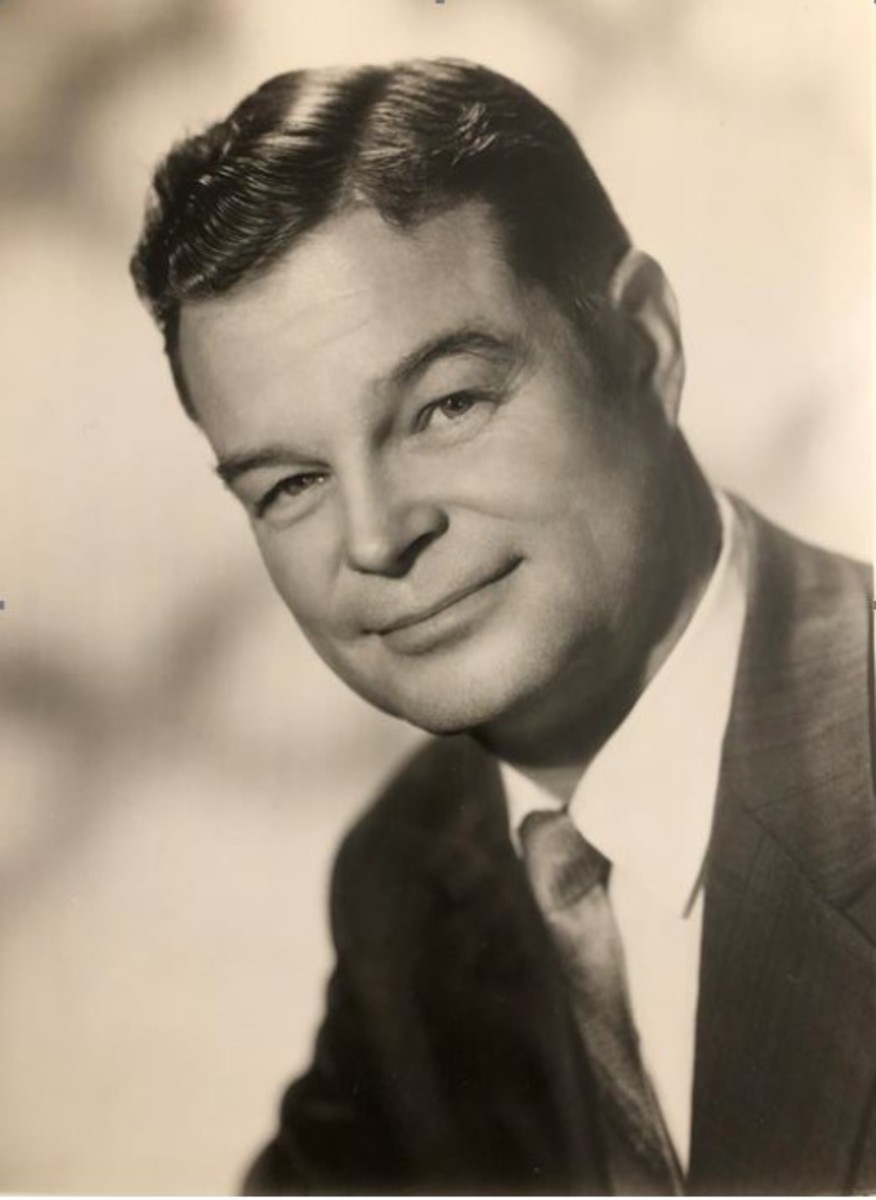 Barron, Richard Clinton (1925−1972)
×
Dan Shultz, emeritus professor of music, Walla Walla University, has researched and written extensively about Seventh-day Adventist music history and musicians. His publications include A Great Tradition–a history of music at Walla Walla University, and the Adventist Musicians Biographical Resource–an encyclopedia with biographies of over 1100 Adventist musicians. He founded the International Adventist Musicians Association, serving as its president for ten years and editing its publications and website for over thirty years. Shultz and his wife, Carolyn (nee Stevens), live in College Place, Washington.   
First Published: January 29, 2020
Richard (Dick) Barron and his brother, Henry, were nationally noted for their work as evangelists and singers in the Seventh-day Adventist church from the 1950s to the early 1970s. While both were soloists, they were widely known as the Barron Brothers, highly regarded for the warmth and beauty of their duets.
Richard was born in Los Angeles, California, on July 21, 1925, the oldest of three sons and a daughter born to physician Henry Clinton Barron, Jr. and Emile Rose Swift Barron.1 When Dick was baptized at the age of nine, he dedicated his life to serving as a minister in the Seventh-day Adventist church. He also began singing at that age and while a student at La Sierra College (now University), was a frequent soloist while completing a B.A. in theology.2
Barron graduated from La Sierra in 1945, and on Christmas night of the same year married Jeanne Adair Bickett (1927-2020). The couple settled in Hawthorne, California, where Barron began his ministry and held his first evangelistic series. They would have four children, Donna RiJeanne (Woods), Richard Clinton, Jr., Peggy, and Kitty.3
After the Barrons moved to Texas, he and his brother Henry attended a workshop conducted by Fordyce Detamore and Ray Turner, which inspired them to become full-time evangelists. They formed The Barron Brothers Evangelistic Team and worked together from 1955 to 1959, holding meetings in Texas, North Dakota, Minnesota, and Iowa. In 1960, when Henry became a full-time pastor, Dick and his wife joined Ray Turner, who had been an original member of the Voice of Prophecy King's Heralds Quartet, and his wife, Ouida, to continue working as evangelists.4
In 1961 Dick developed life-threatening problems in his lower back that led to three surgeries. While he was informed at that time that he might have only six weeks to live, a dramatic healing attributed to divine intervention led to his recovery. Elizabeth Locke related the story of this ordeal and its outcome in the book Comes the Whirlwind.5
A dynamic preacher as well as inspiring singer, Barron continued his ministry until April 11, 1972, when a flying accident claimed his life at age 46 as well as the lives of two nursing students, Constance Beeler and Janis Suelzle, at Walla Walla College (now University) near the airport in Walla Walla, Washington. In the week before the accident, he had conducted a week of prayer with the Turners at Auburn Adventist Academy near Seattle and was scheduled to assist the following weekend with the dedication of the Adventist church in Hermiston, Oregon. An experienced pilot, he had just acquired the plane three weeks prior to the accident, hoping to expand his ministry by traveling more easily to appointments.6
An evangelistic and communications center which was being constructed at that time on the campus of Southwestern College, now University, in Texas, was named for him as a memorial to his work and influence as an evangelist and singer.7 Richard joined with Henry to record five albums for Chapel Records. He also recorded an album with Turner. A record, Come to Jesus, My Friend, A Memorial to Dick Barron, was released posthumously in 1978.
Sources
Dart, G. Charles. "Richard Clinton Barron — 1925-1972." Southwestern Union Record, May 13, 1972.
Locke, Elizabeth. Comes the Whirlwind: The Dick Barron Story. Mountain View, CA: Pacific Press Publishing Association, 1969.
Locke, Elizabeth. "Maranatha Says it All." Adventist Review, July 4, 1974.
Locke, Elizabeth. "Plane Crash Ends Life of Evangelist Dick Barron." Pacific Union Recorder, May 1, 1972.
Notes