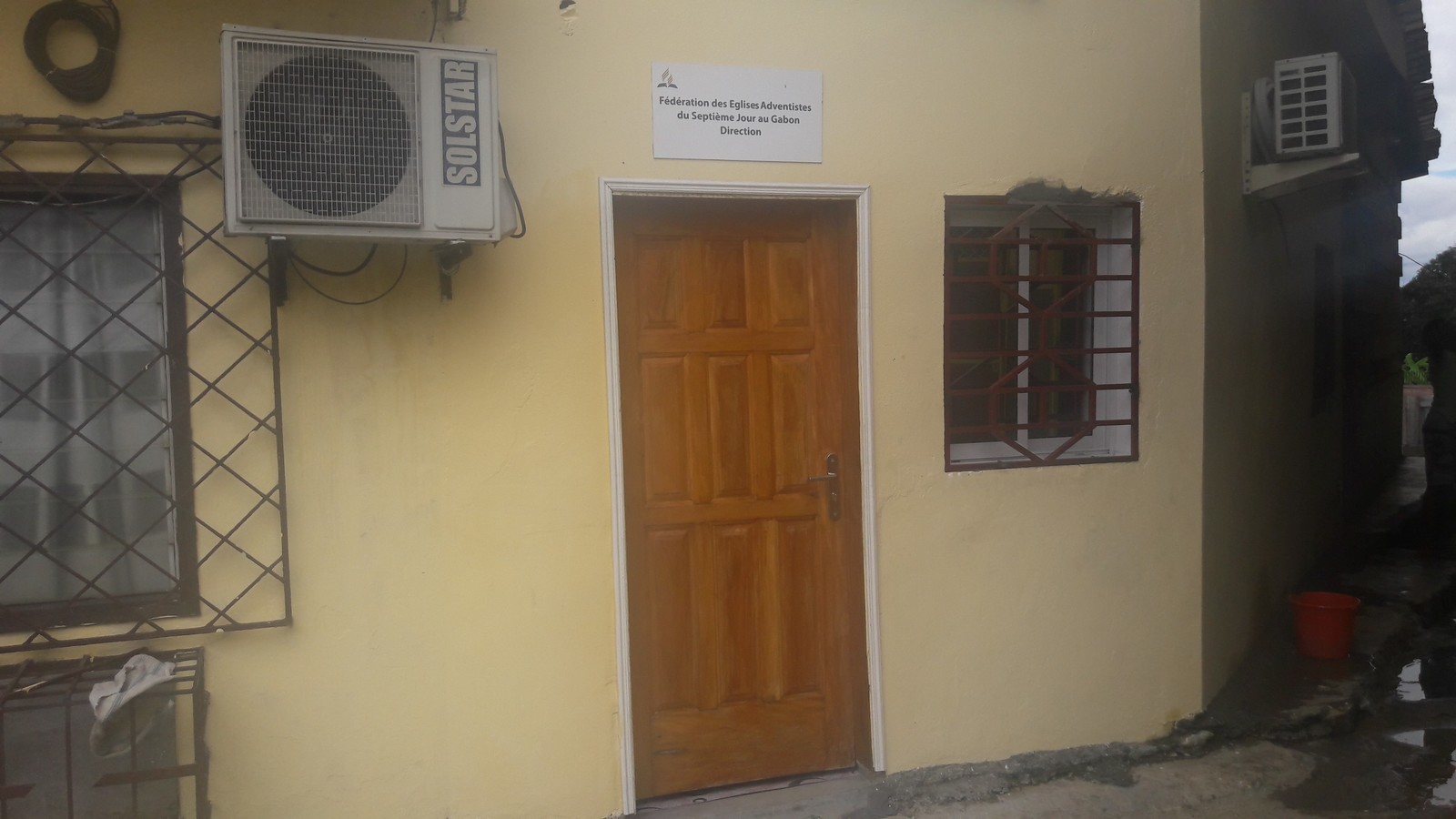 Gabon Mission
×
Tony Ogouma is currently the president of the Gabon Mission of Seventh-day Adventists. He has a Master's degree in Biblical and Theological Studies from the Adventist University of Africa. He is married to Grace and they have one daughter.
Gabon Mission was established in 1975 and reorganized in 1978. It is part of the Central African Union Mission in the West-Central Africa Division. Gabon Mission has the country of Gabon as its territory. As of June 30, 2019, Gabon Mission had 19 churches, 2,287 baptized members, and a country population of 2,054,000. The mission headquarters is in Libreville, Gabon.1
The Central African Mission was originally part of the old Central African Union Mission, which included Cameroon. In 2013 Cameroon became a separate union, and the mission of Gabon and four other countries (Chad, Equatorial Guinea, Gabon, and Congo) formed the new Central African Union Mission.2
The Pioneer Movement in the Mission
In 1975 the Central Africa Union Mission (which was called African Union Mission) was made up of Gabon, Central Africa Republic, Chad, Cameroon, Equatorial Guinea, Niger, Sao Tome and Principe, and Congo. Its headquarters was in Cameroon. The vast and diverse territory of the union mission needed to be reached with the Adventist message and the gospel workers were few. The union mission leaders decided to send Raymond Ondoua, a Cameroonian, and his family to Gabon as missionaries. Ondoua came to Gabon as a literature evangelist and was the first official Adventist pioneer to work in Gabon. Ondoua started his work as a literature evangelist in Libreville, the capital city.3 At the end of 1975 there was a group of six people who accepted the Sabbath message and worshipped together. By 1980 there were already two organized churches and 351 members.4
One year later, Jean Kempf arrived in Gabon and helped with the missionary work in the country for the next two years. Later Danielle Cordas and his wife, Max Jose Pierre and his wife, and Emmanuel Wora played an important role in the pioneering work in the mission.
Creation of the Gabon Mission
Five years after Gabon became an independent republic in 1960, the territory of Gabon became part of the Equatorial African Union Mission. In 1975, when the Adventist missionary work in Gabon was established by Ondua Raymond, the territory remained under the leadership of the Equatorial African Union Mission, with Edwin Ludescher as the president of the union.5 Gabon, as a territory, was attached to the Sao Tome Mission.
The Gabon-Sao Tome Mission was reorganized in 1976, but it had been established in 1938 and organized in 1947. This mission was made up of Gabon and Sao Tome and Principe, with two churches and 351 members, and with headquarters on Sao Tome island.6 The first official administrators of this mission were: Daniel Cordas as president and Cosme da Mota as secretary. The first executive committee was composed of Daniel Cordas as the chair, Trindade Lopes, Cosme da Mota, and Anostino Pires.7 In 1983 the Gabon Mission was detached from Sao Tome and Gabon became a mission by itself, with Barelli Daniello as president;8 one ordained minister, who was Assoumou Samson; and one licensed missionary, Daniello Barelli.
Territory, Membership, and Headquarters
When the Gabon-Sao Tome Mission was organized in 1976, most the members in Gabon were in Libreville, the capital city. Later the gospel was taken to various parts of the country: Makokou in 1989; Port-Gentil in 1991; Franceville in 1993; and Oyem, in 1994.9 Today, the mission covers the entire country: Estuaire (Libreville), Haut-Ogooué (Franceville), Moyen-Ogooué (Lambaréné), Ngounié (Mouila), Nyanga (Tchibanga), Ogooué-Ivindo (Makokou), Ogooué-Lolo (Koulamoutou), and Ogooué-Maritime (Port-Gentil).10
Formerly, when Gabon was part of the Sao Tome Mission, the headquarters of the mission was on Sao Tome Island. But in 1979, the headquarters of the mission, which was composed of Gabon and Sao Tome, was brought to Libreville in Gabon. When the Adventist work was established in Gabon in 1975, the missionary Ondua Raymond used his house as the major center where people met to worship. Later, when the mission was organized, a piece of land was bought to serve as the headquarters of the mission of Gabon. The property was located behind "l'Ecole Normale."11
Leadership
Since its establishment in 1978 the mission has had the following officers:
Presidents: Daniel Cordas, 1978-1983; Daniello Barelli, 1984-1987; Jean Trebeau, 1990-1993; Max Pierre, 1994-1997; Rodolfo Sergorbe, 1998-1999; Jean Claude Mongo, 2000-2004; Jean Nenko Chentu, 2005-2009; Emmanuel Wora, 2010-2013; Georges Medou Eyi, 2014-present.
Secretaries: Cosme da Mota, 1978-1983; Emmanuel Wora, 1998-2009; Justin Ondo, 2010-2011; Georges Medou Eyi, 2012-2013; Nzaou Marx Emery, 2014-2016; Roland Opandi, 2016-2018; Tony Ogouma, 2019-present.
Treasurers: Justin Assoumou Ondo, 1998-1999; Jean Moukoko, 2000-2004; Dieudonne Batanti, 2005-2006; Blandine Mouketou, 2007-2012; Luc Sanda, 2013; Elisee Aminga, 2014-2016; Essi Nabang Annick, 2016-2018; Mihindou Kanda Guy, 2019-present.12
Sources
Gabon Mission records for 1976, 1989, 1991, 1993, and 1994. Gabon Mission Archives, Libreville, Gabon.
Seventh-day Adventist Yearbook. Washington, D.C.: Review and Herald Publishing Association, 1975, 1979, 1980, 1984, and 2018.
Seventh-day Adventist Yearbook. Years 1978-2019. https://www.adventistyearbook.org/.
Notes