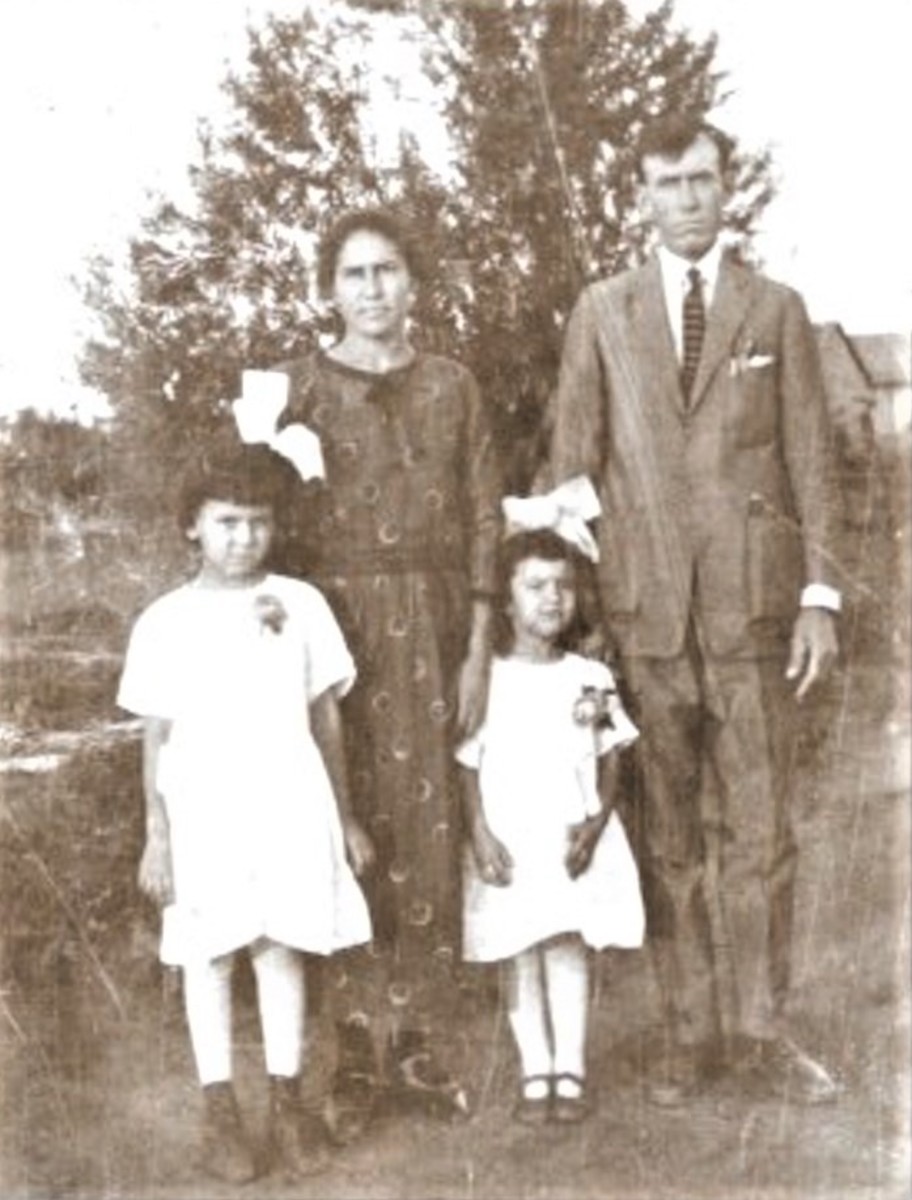 Alvarado, Ignacio (1886–1943)
×
Savonna Greer, M.A. (California State University, Fresno). Greer has traveled widely and spoken at numerous academic conferences. Previously, she taught at the community college level and currently she teaches Social Studies, Spanish, and Publishing at Fresno Adventist Academy.    
Ignacio Alvarado, a pioneering Hispanic Adventist in South Texas, built the first Adventist church in the Río Grande Valley, sparking the growth of Adventism among Spanish-speakers throughout the state.
Early Life (1886-1914)
Alvarado was born on November 7, 1886, in La Grulla, Starr County, Texas.1 His parents, Florencio Alvarado and Faustina Garza Alvarado, raised him to become a strict Catholic.2 Alvarado had two older siblings, Hilaria and Francisco, and at least one who was younger, Juan.3
Alvarado grew up in a farming family. Neither of his parents had attended school, but his father did know how to read and write. Alvarado attended school up through the eighth grade. His education was provided in Spanish, and as of 1920 he did not speak English.4
From Farmer to Pastor (1914-1920)
In 1915, Alvarado married Beatriz Longoria,5 who had also grown up in La Grulla.6 She was born in 1896, one of 15 siblings, and had attended school through the fifth grade.7 Alvarado and his wife lived on a ranch in rural La Reforma, Texas. There, they had five children: Aida (born 1918), Eloisa (born 1919), Daniel (born 1925), Faustina (born 1927), and Ygnacio Jr. (born 1929).
In August 1920, a colporteur selling Adventist literature came by the home of relatives in Río Grande City while Alvarado's sister Hilaria was there on a visit.8 Hilaria was illiterate, but she knew that her brother Ignacio loved to read so she purchased El Centinela, the Spanish Signs magazine for him.9
As soon as he finished gathering the cotton from his farm in order to beat the September rains, Alvarado began to read the literature that Hilaria had brought to him. Having grown up a strict Catholic, he found all of the information explaining the Sabbath and other key Adventist doctrines to be new and exciting. Alvarado wanted to learn more, but there were no Adventists where he lived. He wrote to the publishers of El Centinela, who referred him to the South Texas Conference for more literature.10 Meanwhile, he began reading his copy of El Centinela to his family and neighbors, which included the Requénez family.11
Alvarado read the new material voraciously, accepted the Adventist message, and desired baptism. Since there were no Adventist pastors nearby to perform the ceremony, Alvarado and his ranch helper, who had also accepted the message, took the initiative and went out to the ranch's pond where they baptized each other. Soon after, the conference sent an evangelist to work with the Alvarado family and their neighbors. Later, the conference provided Alvarado with lay pastor training.12
Alvarado valued the Adventist message not only for himself, but for his wife and children as well. Each morning, he would wake the children up early and they would have family worship together. Then, they would sit down together for breakfast, which was always a fresh vegetarian meal made from their own produce.13
Church Planter (1920-1943)
As a farmer, Alvarado's ranch was home to orange groves, grapefruit orchards, a vegetable garden, cattle, cotton, peanuts, beans, and more. Additionally, he owned a store, where he sold produce, cotton seeds, hardware, and Adventist literature.14 According to the Southwestern Union Record, Alvarado sold the book Ministry of Healing.15
When Alvarado accepted the Seventh-day Adventist message, he became resolute about his family attending church on Sabbath. Because there were no Seventh-day Adventist churches nearby, he used an acre of his land to build a church for his family and all those who lived in the area. Alvarado constructed the church himself and named it "La Reforma," after the town in which it was located. According to Ella Valverde Longoria, it was "an attractive frame building, painted white, with a steeple."16
Alvarado became the lay pastor of the church, and worked with the conference to have evangelists visit La Reforma.17 One of these, C.S. Nicolas, reported that over one hundred people attended the evangelistic series he held in 1924.18 At the end of his January 19 meeting, he baptized six people, bringing the total church membership to 42. By the end of the series, membership had increased to 60.19 Some members are said to have walked up to five miles to attend the small Seventh-day Adventist church each Sabbath. 20 The church was officially dedicated in 1923, and by 1924 it was the largest Spanish church in the South Texas Conference.21
So that his five children could receive a Seventh-day Adventist education, Alvarado added a room onto the church in 1924 to serve as the school house.22 The conference sent several different people throughout the years to teach in the one-room school, which went up to eighth grade.23 Once Alvarado's oldest children graduated, he sent them to the Seventh-day Adventist high school in Montemorelos, Mexico.
After the Great Depression hit the United States in 1929, circumstances for many families in the Río Grande Valley changed. Alvarado, himself, lost a large sum of money in one of the thousands of banks that folded under the crash of the stock market. Nonetheless, he sustained his family with his farm produce, helping many of his neighbors as well. A few years later, a drought plagued the Río Grande Valley.24 By 1939, the burden became too heavy for many families, including Alvarado's, and they moved closer to the city of Mission, Texas.
In Mission, Alvarado leased land to continue his trade as a farmer. The Alvarado family and many other displaced members of the La Reforma church began to meet in a room at the Mission Seventh-day Adventist church. Their group quickly expanded, and Alvarado built a Spanish church in Mission. The conference sent a salaried pastor to the church and Alvarado took the position of head elder.
The membership of the Spanish church in Mission continued to grow, and Alvarado and his wife continued to do Bible studies with local families.25 Ella Valverde, a young woman from one of the families to whom Alvarado gave studies, witnessed to a man she met named Ramón from the nearby city of Reynosa, Mexico, who also accepted the Adventist message. He and Ella married soon afterward, and Ramón donated the brick needed to build a new Spanish church in McAllen, Texas. Ramón continued to help building churches across the Río Grande Valley.
We do not know how many persons Alvarado baptized, but his obituary notes that "he won quite a number of people to Christ" and that the membership of the Mission Spanish Church was "due largely to his efforts."26 As of 1930, more than a decade before Alvarado's death, the Mexican membership within the South Texas Conference had already surpassed 200.27
Contribution
Alvarado passed before his time from complications of typhoid on October 9, 1943.28 He is buried in the Adventist cemetery at the family ranch in La Reforma, Texas.29 Alvarado's wife Beatriz continued the work he had begun and remained active in the Spanish churches of South Texas until she was physically unable.30 From the moment he accepted the message, Alvarado's life was dedicated to the church and Christ's mission to share His truth. God used Ignacio to build the first Spanish Adventist church in South Texas, the first Adventist school in the Río Grande Valley, the first Spanish Adventist church in Mission, Texas, and to inspire many other gospel workers.
Sources
Casebeer, H. D. "Visiting our Spanish Work in Texas." Southwestern Union Record, June 17, 1924.
Clifford, Edmond. "Ignacio Alvarado obituary." The Record, October 27, 1943.
"Colporteur Reports." Southwestern Union Record, May 14, 1929.
Longoria, Ella Valverde. Testimonial given on the 95th birthday of Beatriz Alvarado, July 29, 1991.
Montgomery, R. P. "South Texas News Notes." Southwestern Union Record, February 17, 1925.
Nicolas, C. S. "La Reforma." Southwestern Union Record, February 5, 1924.
Seventh-day Adventist Encyclopedia. 2nd rev. edition. Hagerstown, MD: Review and Herald Publishing Association, 1996. S.v. "Texas Conference."
Seventh-day Adventist Yearbook. Washington, D.C.: Review and Herald Publishing Association, 1932.
Texas. Starr County. 1900 United States Census. Digital images. Familysearch.com, December 31, 2019, http://familysearch.com.
Texas. Starr County. 1920 United States Census. Digital images. Familysearch.com, December 31, 2019, http://familysearch.com.
Texas. Starr County. 1940 United States Census. Digital images. Familysearch.com, December 31, 2019, http://familysearch.com.
Van Kirk, M. B. "Place of Literature in our Message." ARH, June 2, 1927.
Vasquez, Manuel. The Untold Story: 100 years of Hispanic Adventism 1899-1999. U.S.A.: Pacific Press Publishing Association, 2000.
Notes