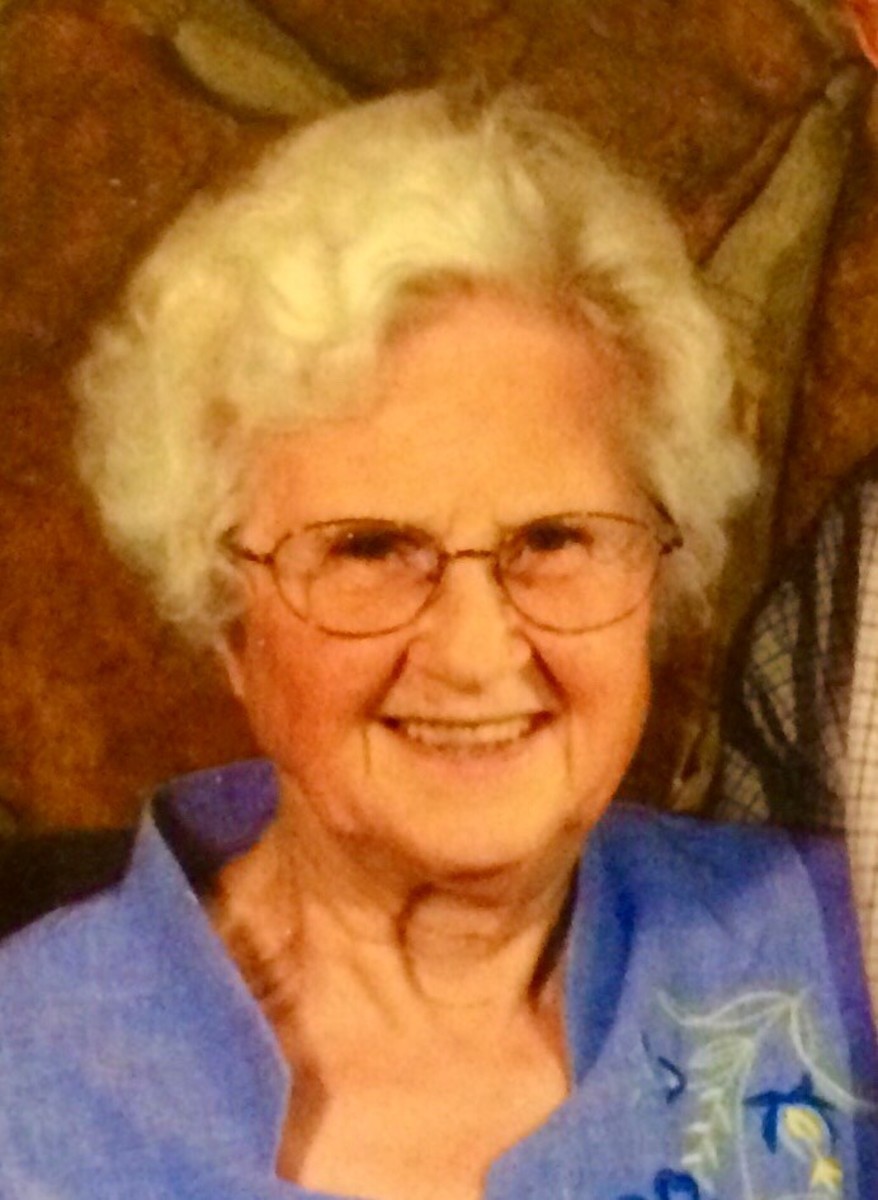 Neall, Beatrice May (Short) (1929–2019)
×
Sabrina Riley was born in Auburn, New York and raised in Dowagiac, Michigan. She received a B.A. in history from Andrews University and an M.A. in information and libraries studies from the University of Michigan. Riley was a member of Andrews University's library staff from 1998 to 2003, library director and college archivist at Union College from 2003 to 2016, and is presently a freelance researcher, author, and information professional.
First Published: September 30, 2021
Beatrice Neall was an Adventist missionary, educator, editor, and author. Her publications included two books, Bible study programs, and many articles. As one of very few Adventist women of her generation to hold a doctorate in religion, she was called upon to serve on a number of General Conference commissions including the Sanctuary Review Committee and the Commission on the Ordination of Women.
Early Life
Beatrice May Short, known as Bea, was born on February 12, 1929, to James J. Short and Ruth I. Gordon (1895-1970; 1901-1978) of New York City.1James J. Short was an Adventist physician who held prestigious appointments in both New York and California, including Columbia University and Loma Linda University. He joined the Seventh-day Adventist Church sometime between 1920 and 1923 after attending meetings conducted by Carlyle B. Haynes in New York City. Ruth Gordon was a second-generation Adventist.2Beatrice Short's siblings included Ruth Ellen, who married Elvin Oblander; James Gordon; and Carlyle Bryant (1937-1974). The family lived in New York City until 1946 when they moved to California.3
Education and Family
Although Beatrice Short attended public elementary and high schools in Randolph and New York City, New York,4 she felt called to ministry at a young age. As result, she enrolled in the religion department at La Sierra College in Riverside, California, where she was often the only female in her classes. On August 16, 1949, in South Pasadena, California, she married Ralph Eugene Neall with whom she had become acquainted while still in New York. Ralph Neall had recently graduated from Atlantic Union College with a BA in theology and much of their courtship was conducted by correspondence-- including his proposal of marriage.5 Together, the couple served churches in New York for eight years, and spent another year doing evangelistic work in Bermuda. Two children were born to the Nealls: a son, Randolph "Randy" Eugene and a daughter, Cheryl Cynthia.6
Later, on furlough from the mission field, Beatrice Neall earned an M.A. in education, completed in June 1971, and a Ph.D. in religious education completed in August 1982. Both degrees were from Andrews University.7 Always partners in ministry and teaching, her husband simultaneously earned an M.Div. in June 1971 and a Ph.D. in religion in August 1982.8
Career
When Ralph Neall was called to Cambodia in 1957, Beatrice Neall accompanied her husband. Although Adventist missionaries had started work in Cambodia prior to World War II, after the war no Adventists members remained in the country. Thus, the Nealls pioneered the Adventist mission in Cambodia.Here Beatrice Neall's teaching career began by homeschooling her two children through the Home Study Institute. Assigned to the Cambodia-Laos Mission, Ralph Neall became director of the Cambodia District organized in 1957.9 The Nealls found the Buddhist Cambodians unreceptive to evangelism; however, they succeeded in building a church and a mission home, and publishing a few works in the local language. Beatrice Neall wrote a series of correspondence Bible lessons based on the life of Christ, but the Cambodian postal system was unreliable and they soon gave up on mailing the lessons to anyone. Attuned to the region's political turmoil, Beatrice Neall wrote her first book, The Prince and the Rebel, as an allegory of the great controversy between God and Satan "cast. . .in the local political setting." The book was written in English in 1962, translated into Cambodian,10 and later translated into more than twenty languages11 and distributed in many countries throughout Asia. In the mid 1980s, 50,000 copies were distributed in Cambodian refugee camps in Thailand.12
In 1964, due to growing hostility against Americans, the Nealls' visas were not renewed by the Cambodian government. As a result, they moved to Vietnam. During this time,Beatrice Neall taught English and Bible at the School of Nursing and the Vietnam Training School, both in Saigon.13Based on her classroom lectures, she wrote Living Light,a Bible course about the life of Christ later adapted by the Voice of Prophecy for use in the Southeast Asia Union and the United States. Seventh-day Adventist English-language schools in the Far East made extensive use of her doctrinal lessons entitled, Hallmarks of Faith.14 Ralph Neall was president of the Vietnam Mission at the time of the Tet Offensive. Under his leadership, the Adventist training school in Saigon was opened to refugees. Beatrice Neall organized a branch Sabbath School for the refugee children.15
Ralph Neall was called to chair the religion department at the Southeast Asia Union College in Singapore in 1971. Once again, Beatrice Neall taught Bible classes. The Nealls enjoyed hosting students in their home. They were pleased to see many of the students go on to become church leaders in Southeast Asia. She was also editor of the Southeast Asian Union Messengerfrom 1971 to 1974.16
Upon their permanent return to the United States in 1974, the Nealls pursued higher education at Andrews University and, in 1977, they both accepted faculty appointments to the religion department at Union College in Lincoln, Nebraska. Among the courses Beatrice Neall taught were Greek, Daniel and Revelation, the life and teachings of Jesus, salvation, and courtship and marriage. In addition, she drew on personal experience in teaching an overseas service preparatory course for prospective student missionaries.17
While at Union College, the Nealls were active in community service. When 100 Cambodian refugees were placed in Lincoln, Nebraska, in 1982, their sponsors at the Catholic Welfare Service invited the Nealls' assistance in translating and teaching English. Beatrice Neall incorporated Bible and spiritual instruction in the English-language lessons, finding the Cambodians more open to Christianity as refugees than they had been during her time in their native country.18
General Conference Committees and Commissions
As a professor of religion in the late 1970s through early 1990s, Beatrice Neall was in a position rare among Adventist women. While women in the church were arguing for equal compensation, ordination, and leadership opportunities, Neall became the only woman on the Sanctuary Review Committee which met at Glacier View Ranch, Colorado, in 1980 in response to the Desmond Ford controversy over the sanctuary doctrine. She also served on the General Conference's Daniel and Revelation Committee and other committees addressing the how the Church related to biblical criticism and issues of human life.19 From 1980 to 1987, Neall was a member of the Biblical Research Institute Committee.20
Throughout her career, Neall held missionary credentials issued by the Seventh-day Adventist Church as was usual for missionary wives. Early in life she had accepted that she would not be hired as a minister. However, she was a strong proponent for women's ordination. In 1985, Neall was a member of the Commission on the Ordination of Women, which met in Washington, District of Columbia, from March 26-29.21Her personal views were reflected in a biographical article published in 1987. She believed that women should be patient while waiting for ordination, but that the lack of ordination should not stop them from pursuing higher education in religion and pastoral training. In fact, she encouraged women to actively pursue education and experience so that they would be ready for leadership when the opportunity became available. She was concerned that at a time when women trained in pastoral ministry were urgently needed to uniquely minister to other women and their families, she saw "less involvement of women in the church. . .than ever before."22 Neall was one of the first two women to be ordained elders of the College View Seventh-day Adventist Church in the 1980s.23
Later Life
In 1987, as Union College struggled with financial reverses, Neall's teachingload was reduced to half time. She devoted more time to writing. After she and her husband fully retired in 1994, they remained in Lincoln where Ralph Neall pastored the Capital View Church. They also briefly returned to teach at Union College in the spring of 2005 when the unexpected departure of a faculty member created a minor crisis. In 2005 as well, the Neall's moved to Ooltewah, Tennessee. The Nealls became involved in outreach to the local Muslim community in Chattanooga. Beatrice Neall also attempted outreach to the Jewish community through a website and joined the African Violet Society.24Suffering some dementia, she resided in a nursing home for the last two years of her life. After suffering a stroke, Beatrice Neall lingered a week and then died on December 8, 2019, in Ooltewah, Tennessee.25
Sources
"Adventists in Vietnam Organize Rehabilitation Program as Thousands of War Refugees our into Saigon." Messenger (Southeast Asia), March 1, 1968.
"Cambodians Turning Right-side up for Christ," Clocktower (Union College), March 5, 1982.
Chattanooga Funeral Home, Crematory & Florist-Valley View Chapel. "Beatrice M. Neal obituary." Dignity Memorial. 2019. Accessed May 21, 2020. https://www.dignitymemorial.com/obituaries/chattanooga-tn/beatrice-neall-8954025.
Dick, Linda. "Dr. Beatrice Neall: Minister." Outlook (Mid-America Union), December 1987.
"James J. Short obituary." The Californian (Salinas, California), April 25, 1970.
Neall, Beatrice M. Outside the Gate: A Young Person's Story of Redemption. Nashville: Southern Pub. Association, 1976.
Neall, Beatrice M., Sophat Sorn, and Yin Rady. Building a Better Cambodia. Phnom Penh, Cambodia: Seventh-day Adventist Mission, 1997.
Neall, Beatrice S. An Attempt to Harmonize Daniel with Leviticus on the Cleansing of the Sanctuary. [Place of publication not identified]: [publisher not identified], 1980.
Neall, Beatrice S. "The Concept of Character in the Apocalypse, With Implications for Character Education." Ed.D. diss., Andrews University, 1982.
Neall, Beatrice S. The Contextual Problem of Daniel 8:14: "the Transgression That Makes Desolate." [Place of publication not identified]: [publisher not identified], 1980.
Neall, Beatrice S. "God Answers Prayer in Cambodia." Southeast Asia Union Messenger, July 1959.
Neall, Beatrice S. Light of the World. Manukau City, New Zealand: Adventist Discovery Centre, 2010.
Neall, Beatrice S. The Prince and the Rebel. Manila: Philippine Publishing House, 1963.
Neall, Beatrice S. The Ruler and the Rebel. [Zimbabwe]: [Southern Pub. Association], 1990.
Neall, Ralph Eugene, and Beatrice M. Neall. The Rains Descended and the Floods Came: A Survey of the Seventh-Day Adventist Church in Communist China. [Place of publication not identified]: [publisher not identified], 1971.
Seventh-day Adventist Yearbook. Hagerstown, MD: Review and Herald Publishing Association, 1984-1987.
Seventh-day Adventist Yearbook. Washington, D.C.: Review and Herald Publishing Association, 1951-1983.
Wagner, Deena. "Ralph and Beatrice Neall Will Join College Staff." Central Union Reaper, January 27, 1977.
Notes