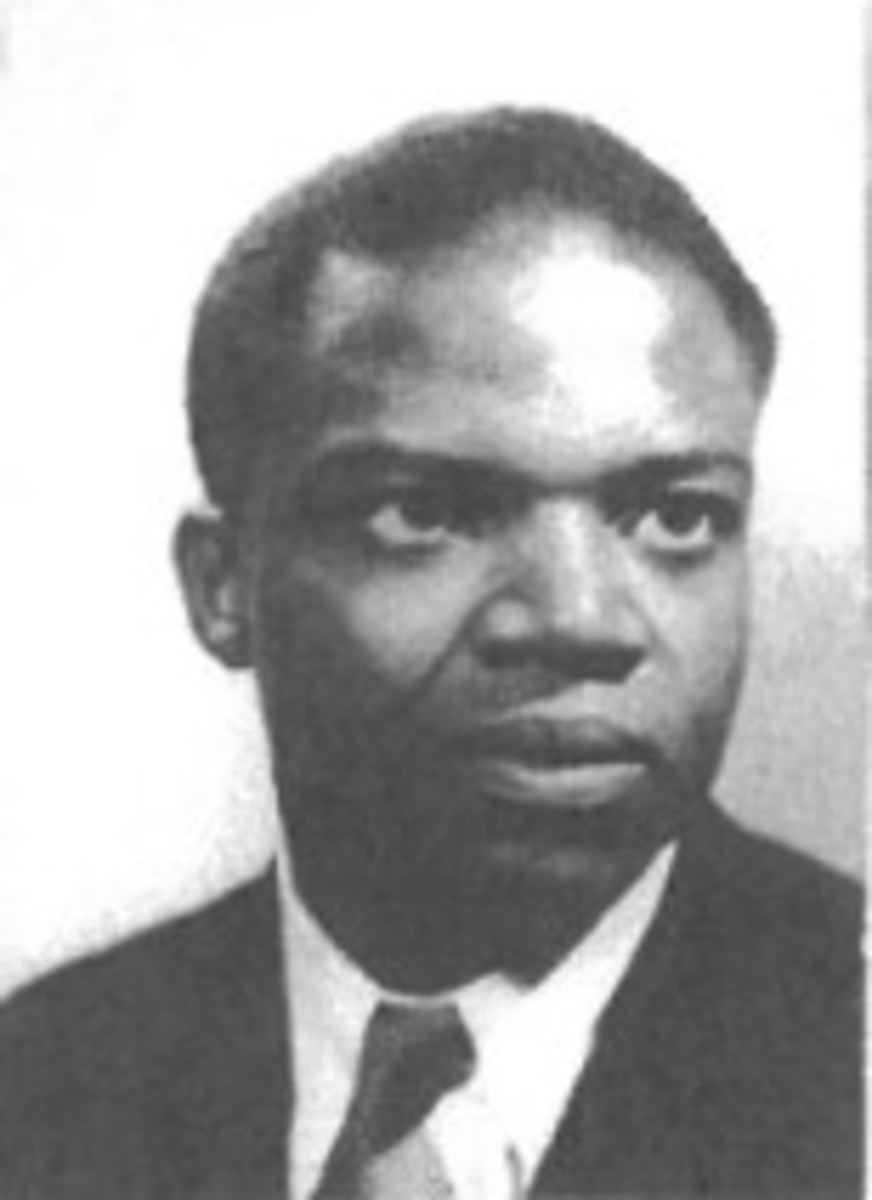 Norman, Richard Steven, Jr. (1925–2017)
×
Samuel London, Ph.D., is a professor and chair of the Department of History and Political Science at Oakwood University, Huntsville, Alabama. He is the director of the Oakwood Office for the Encyclopedia of Seventh-day Adventists. London wrote the book Seventh-day Adventists and the Civil Rights Movement (University Press of Mississippi, 2010). Samuel and his wife Laura reside in Priceville, Alabama.
Alexa Birch is a psychology major at Oakwood University, Huntsville, Alabama. She lives in Ooltewah, Tennessee.
First Published: January 29, 2020
Richard Steven Norman, Jr., was a supporter of Seventh-day Adventist education who served Oakwood College (now a university) for approximately 27 years as an accountant/comptroller and a faculty member of the Business Department.
Norman was born in Muskogee, Oklahoma, on July 28, 1925, to parents Richard Steven Norman, Sr. (1898–1977) and Annie Mae Huddleston (1900–1973). He was the first born of six children. His parents valued Adventist education, so he and his siblings were sent to the church school managed by the Berean Seventh-day Adventist Church in Muskogee, Oklahoma. He and his father moved to California at the peak of the Dust Bowl (1935–1940) and settled down at Red Top, California. The mother and siblings soon joined them. He started elementary studies at the Seventh-day Adventist school in Chowchilla, California. Later he attended Golden Gate Academy in Oakland, California, and then Fresno Adventist Academy in Fresno, California, where he graduated in 1945.1
In the late summer of 1945 Norman enrolled at Oakwood College in Huntsville, Alabama. He majored in theology and became active in the various clubs and evangelistic efforts at the college. He joined the Foreign Mission Club and dreamed of becoming a missionary. Oakwood is where he met his future wife, Mabel Rollins (1921–1998), a young, quiet woman from Miami, Florida.2 Shortly thereafter Mabel got a teaching job in San Antonio, Texas. Nevertheless, the two maintained their relationship through correspondence. Norman graduated from Oakwood College on May 22, 1949, and accepted a teaching position in Lubbock, Texas, to be near to Mabel. On December 23, 1949, they married in Lubbock, Texas.3 Soon after, the couple relocated to Florida and had nine children: Steven, Stanley, Richard Steven III, Joy, Vernon, Audrey, K. David, Myrala, and Myron.4
Norman found it difficult to find employment since he refused to work on the Sabbath. He held several temporary jobs such as a construction worker, mailman, a section hand for the railroad, hospital orderly, and a carpenter on a boat. He also worked as a teacher at a church school in Clearwater, Florida, and Birmingham, Alabama.5 Norman went back to school and completed his training in accounting.6 Upon graduation he accepted a job as the bookkeeper and office manager at Phillips Memorial Hospital in Orlando, Florida.7 From 1963 to 1967 Norman served as an accountant at Oakwood College.8 Later he worked as the business manager at Riverside Sanitarium and Hospital in Nashville, Tennessee.9 In 1969 he returned to Oakwood College as an accountant/comptroller and continued in that capacity until 1980.10
Norman returned to school and received his Master of Business Administration degree in 1974 from Alabama A&M University in Normal, Alabama.11 In 1982 he joined the faculty of the Business Department at Oakwood College and continued serving in that capacity until his retirement in 1991.12
After retirement he hosted a program on WOCG (Oakwood's radio station), served as a treasurer for the Oakwood National Alumni Association, and became a bookkeeper for Oakwood Academy and the Oakwood College Federal Credit Union. In 1985 he became the credit union's manager and served in that position until December 15, 1993.13 Norman wrote numerous articles for different publications including the Oakwood Magazine, Adventist Review, Southern Tidings, Speakin' Out News, and the Huntsville Times.14
During the last years of his life Norman and Mabel moved to Avon Park, Florida, where he found part-time employment as a master gardener for the county cooperative extension. Later he accepted a job as an auditor of the Southeastern Conference of Seventh-day Adventists. Mr. and Mrs. Norman continued to do volunteer work and serve in the church, including working in prison ministry.15
After his wife's death he married Katie Settle Green and moved to Atlanta, Georgia.16 There Norman accepted the position of auditor for the South Atlantic Conference of Seventh-day Adventists. He retired for a second time at the age of 86. In 2012 Katie died. A couple years later Norman moved back to Huntsville, Alabama.17 During these retirement years he made sick and shut-in visits, discipled new members, encouraged others, wrote letters to prisoners, and taught Sabbath School at the Oakwood University church. On April 27, 2017, at the age of 91, he died in his sleep.18
Norman's legacy is that he loved people and enjoyed ministry. Kind, generous, and thoughtful, he helped scores of needy students through the years and several of them became leading denominational workers. He served God and the church in various capacities such as bookkeeping, managing funds, literature evangelism, teaching, mentoring, and writing. Norman will be remembered for the work ethic and enthusiasm with which he served his community.
Sources
Florida. Miami/Dade County. 1930 United States Census. Digital images. Ancestry.com, February 19, 2019, http://ancestry.com.
"Richard S. Norman obituary." Oakwood University church, May 4, 2017.
Seventh-day Adventist Yearbook. Hagerstown, Maryland: Review and Herald Publishing Association, 1984–1991.
Seventh-day Adventist Yearbook. Washington, D.C.: Review and Herald Publishing Association, 1963–1983.
Notes