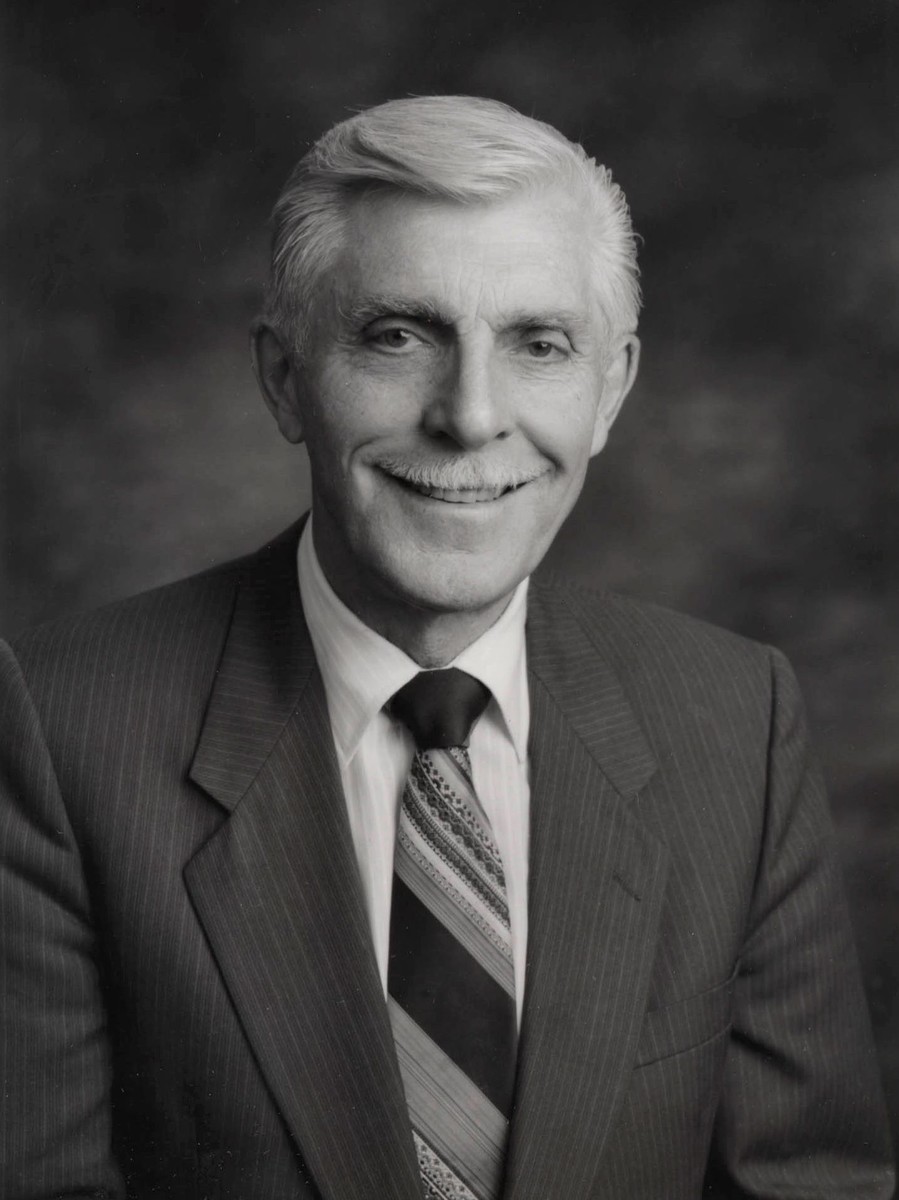 Melashenko, Joseph (1922–2013) and Anne (Koleada) (1919–2009)
×
Dan Shultz, emeritus professor of music, Walla Walla University, has researched and written extensively about Seventh-day Adventist music history and musicians. His publications include A Great Tradition–a history of music at Walla Walla University, and the Adventist Musicians Biographical Resource–an encyclopedia with biographies of over 1100 Adventist musicians. He founded the International Adventist Musicians Association, serving as its president for ten years and editing its publications and website for over thirty years. Shultz and his wife, Carolyn (nee Stevens), live in College Place, Washington.   
First Published: September 25, 2020
During more than four decades of public evangelism, Joe and Anne Melashenko, both musicians, connected with a variety of broadcast ministries and became internationally known for singing as a family with their five sons.
Joseph Melashenko was born in Saskatchewan, Canada, on January 10, 1922, the third of nine children of Russian-born Peter Zacker and Katie Familinow Melashenko.1 Before he was twenty, Joe had won amateur and talent show awards and was known nationally on Canadian radio as the "Voice of the Deep."2
After attending public schools in Arlee, Saskatchewan, Joe went to Canadian Junior College (now Burman University) in Alberta, completing the two-year theology course in 1942. He went on to earn a teaching certificate at Saskatoon Teachers College at the University of Saskatchewan, graduating as valedictorian of his class. Melashenko taught in the public schools of Arlee, Saskatchewan, for two years before joining the Voice of Prophecy's King's Heralds quartet in 1948.3
Joe married Anne Koleada, a musician and singer, on April 15, 1945. Anne (1919-2009) was one of eleven children born to Russian-Ukrainian immigrants Peter Andrew and Kelina Rabuka Koleada, who had fled Russia prior to the Bolshevik Revolution in 1917 and settled in Saskatchewan. From 1947 to 1951 Joe and Anne would have five sons, Lonnie, Joedy, Dallas, Eugene, and Rudy.4
At the Voice of Prophecy (VOP), located in Glendale, California, Joe sang bass in the quartet and worked as an instructor in the broadcast's Bible correspondence school.5 H.M.S. Richards, the VOP speaker-director, dubbed him "basso profundo in excelsis."6 Less than two years after arriving, though, throat surgery forced Melashenko to give up the position in 1949. He and his family return to Canada, where he farmed his parents' homestead and wheat farm and resumed teaching.7 From their children's earliest years, the close-knit Melashenko family followed their Russian-Ukrainian musical heritage, celebrating their Christian faith with singing and harmonizing hymns and gospel songs.8
Joe and Anne moved their family to Springfield, Massachusetts, in 1957 when the Southern New England Conference called Joe into full-time ministry as a singing evangelist. He worked with evangelists Dan Sherman Harris, Walter Schubert, Elman J. Folkenberg and Garnet Williams in efforts held throughout the conference. In 1959 the Melashenkos moved to Taunton, Massachusetts, where Joe assisted with a major campaign in nearby Providence, Rhode Island, and pastored in the Foxboro-Brockton district.9
In 1960, the Bermuda Conference invited the family to move to that island and assist in major campaigns being conducted by George Vandeman, Roland Cemer, and others in Hamilton. He was then asked to pastor the St. George church. In 1962, Melashenko was ordained to ministry – an historic "first" for an Adventist in Bermuda, where the historic policy of the state church (Anglican) had previously been a barrier.10 He developed radio and television outreach programs as "The Bermuda Gospel Singer" heard every Sunday evening as live broadcasts.11
In 1963 the Chesapeake Conference called Melashenko to serve as senior pastor of the Hagerstown, Maryland, district. During his year in that position, he preached, and his family sang frequently in evangelistic campaigns held in the three-church district and elsewhere, as well as in many programs at the Columbia Union office and General Conference headquarters of the church, both at that time located in Takoma Park, Maryland.12
The Melashenkos returned to California in 1964, where Joe joined Don Gray in forming an evangelistic team in the Loma Linda area. Working with Pastor Lloyd Wyman, they established the Azure Hills church. Joe then pastored the Rialto Church while continuing to be involved in evangelism in Central California.13
Another dimension of Joe's evangelistic ministry involved working with the Russian and Ukrainian Voice of Prophecy broadcasts.14 Also, in 1963, he recorded an album of fourteen hymns in Ukrainian for Chapel Records.15
On their return to California, the Melashenkos recorded their first family album, The Happy Home, also with Chapel. It was followed by another a decade later, The Melashenko Family Sings (1974). In later years, Generations, Step into the Water, and Brothers in Song (featuring Lonnie and Joedy, the two oldest sons) were released on CD. In addition to their recordings, the Melashenko Family presented numerous concerts of gospel, inspirational, and traditional music throughout the United States, Canada, Bermuda, and elsewhere.
Joe and Anne returned to the VOP full-time in 1971, traveling thousands of miles a year conducting evangelistic meetings for the next twelve years.16 After their son Lonnie became speaker-director of the VOP, they traveled with him and his wife, Jeannie, to conduct evangelistic meetings at Borislav, Ukraine, near the ancestral home of the Melashenkos, and at Perm, Russia, in April and May 1992.17 They retired to Paradise, California, where they were living when Anne died August 8, 2009, at age 89. Joe died on June 21, 2013 at age 91.18
Sources
"Anne Koleada Melashenko obituary." Paradise Post (Paradise, California), August 19, 2009.
Evans, Jim. "The Melashenko Family to Arrive this Week." Pacific Union Recorder, August 24, 1964.
"Katherine (Katie) Familinow Melashenko obituary." Star-Phoenix (Saskatoon, Saskatchewan), November 1, 1985.
Mills, Merle L. "Music Leader Joins Springfield Evangelistic Team." Atlantic Union Gleaner, August 12, 1957.
"Singer and Evangelist Joe Melashenko is Dead at 91." Adventist Today, July 20, 2013. Accessed April 22, 2021. https://atoday.org/singer-and-evangelist-joe-melashenko-is-dead-at-91/.
"Tribute to Joe Melashenko." Seventh-day Adventist Church, North American Division. Accessed April 22, 2021. http://www.lonniemelashenko.com/joe_melashenko.htm.
Notes