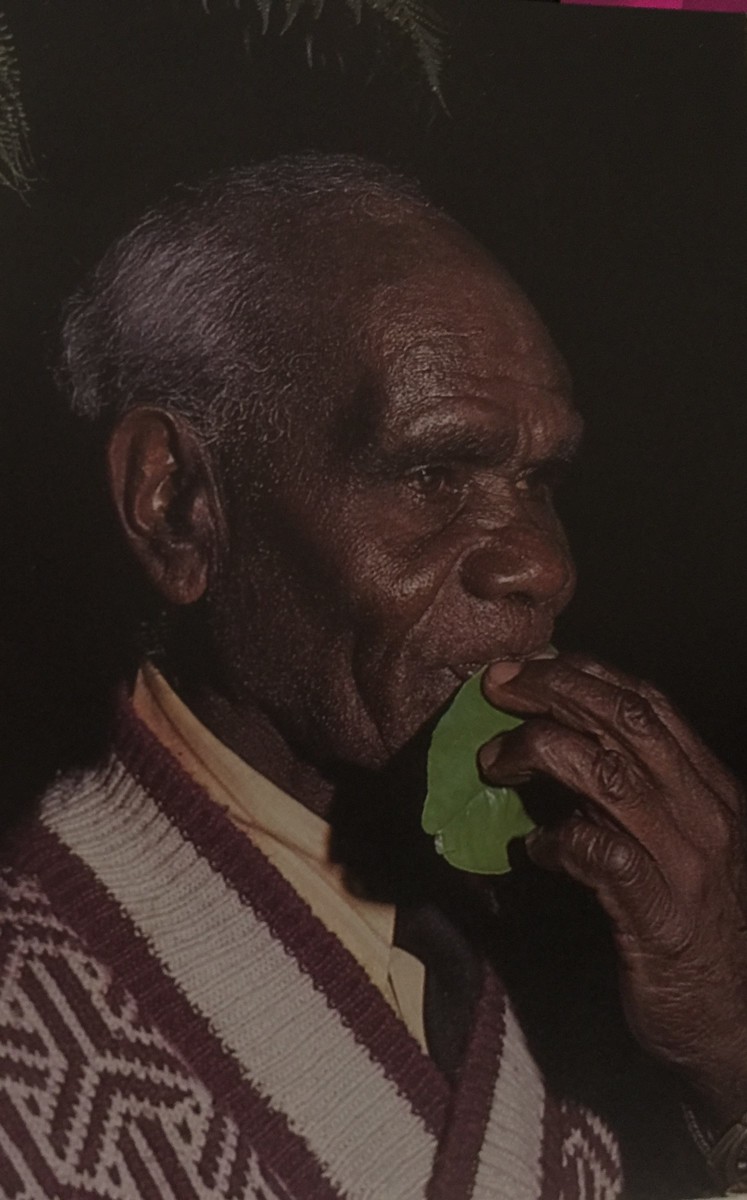 Australian Indigenous Missionaries from Mona Mona Mission
×
Brad Watson, Ph.D. (Deakin University, Melbourne, Victoria, Australia). Watson is a Senior Lecturer at Avondale Seventh-day Adventist College of Higher Education, Australia. An Australian by birth, Watson is editor of Child Sponsorship, Exploring Pathways to a Brighter Future. He co-wrote, When God Expects Adventure, by pastor Lester Hawkes and has authored three books for teens: Finding David, David's Revenge, and David's Triumph. In his role at Avondale he enjoys a close working relationship with the Adventist Development and Relief Agency. He is married to Fiona and has three adult children.
During the first half of the twentieth century at least three families from the Mona Mona SDA Mission for Indigenous Australians were sent as missionaries to Papua (part of what today is Papua New Guinea).
Founded in 1913 by P. B. Rudge and J. L. Branford, Mona Mona Mission in far North Queensland was the first Seventh-day Adventist mission for Australian Aboriginal people. Although it was not initially established for the purpose of training missionaries, mission records and church publications document a steady stream of baptisms after 1916.
The First Aboriginal Missionaries to the Pacific
As early as 1930 Superintendent Branford wrote: "We have several married couples who are earnest Christians, with a strong desire to be missionaries. They are hoping to find a place somewhere in the great harvest field. It would be a wonderful incentive to the rest should they find a field of labor. I feel confident they would be capable of doing good."1
The idea of sending Aboriginal couples from Australia to Papua originated in discussions with church leaders visiting the Mona Mona Mission in Australia and Port Moresby in Papua in the late 1920s. For example, a 1929 subcommittee that visited Mona Mona also visited Papua and subsequently arranged meetings with government authorities about the future of the Aboriginal work.2 By 1931 Branford's hopes were about to be realized, as planning began to send Dick and Jessie Richardson to Papua. The Richardsons would be the first of three Aboriginal couples sent from Mona Mona to Pacific locations.
Dick and Jessie Richardson
Dick was born at Redlynch, Cairns, to Kitty Courtney on December 10, 1910, and a Chinese father. 3 He was removed to Mona Mona Mission by government authorities in 1918, where he was given the surname "Richardson." 4 Jessie Snider was likely born at Mount Carbine on December 30, 1910, and removed to Mona Mona with her mother, Annie Snider, in 1914.5 Despite a limited education at the mission primary school, both young people acquired useful vocational skills. Dick was trained in carpentry, and Jessie assisted with teaching in the Mona Mona school.6 Both gained experience working on the mission farm, participating in music activities, and in church leadership.
After their marriage on August 2, 1931, Dick and Jessie embarked on the Montoro, a steamer departing Cairns for Papua. Referring to their departure on November 20, 1931, Superintendent Branford wrote that their going out was "an event that we have long waited for, and at last it has come. We trust that they will be blessed of God in winning souls for Him."7 Their departure was noted in the secular Brisbane newspaper Worker, which speculated that they might be the first Aborigines to leave Australia as missionaries.8 Notably, around the same time, six Solomon Islander teachers arrived in what later became Papua and New Guinea, to join a number of Fijians already working for the Adventist Church.9
After arriving in Papua, the young couple worked at the Aroma Mission, where Dick oversaw construction of two mission houses and a dispensary; then Mirigeda training school, which they helped pioneer on a modest salary of £1 per month.10 Finally, the couple worked at Vailala River Mission, where Dick also taught classes.11 Conditions were often difficult. While at Aroma, Jessie wrote that the house they were living in had ". . . great big holes," which allowed the building to fill with sand when the west winds blew. Despite not knowing the language initially, they were said to have visited up to five villages each Sabbath.12
Dick took charge of an entire area in the absence of missionary C. J. Howells.13 He oversaw construction of a new school and church, taking part in the dedication of the building with about 400 people present.14 Jessie was also busy. Apart from assisting Dick, she oversaw the needs of a growing family. Four of her nine children were born in Papua: Leonard (1932), Robert (1934), Earnest (1936), and Grethel (1939).
Dick and Jessie returned to Mona Mona temporarily in 1935,15 most likely for furlough. Mona Mona Mission's Family Book indicates that the couple continued to serve in Papua until May 1939.16 Robert Frame, a missionary who was at Mirigeda from 1938 to 1942, recalled that Dick was "the most outgoing of the Aborigines."17
After permanently returning to Mona Mona, Dick became the farm manager and played a key role in the Mona Mona church, and later the newly established Kuranda SDA Church.18 The couple purchased a home at Koah, near Kuranda, and were formally exempted from the act in 1955,19 meaning that they were free, in the eyes of the law, to become independent of the mission superintendent and director of native affairs.
Dick died, age 57, on June 14, 1967, from a heart condition. As a respected spiritual leader, teacher and band member at the Mona Mona-Kuranda church, it was said, "His greatest success was as a church leader and Bible instructor. His sermons were outstanding, and his knowledge of the Bible profound."20 Active for many years in church as a pianist and choir member, Jessie died in Cairns on December 7, 2002, age 92.
Willie and Minnie Sheppard
The second Aboriginal couple to share the distinction of becoming missionaries to Papua was Willie (Bill) and Minnie Sheppard. A lack of clear historical records makes it difficult to be sure; however, Willie, as he was known, was most likely born near Mareeba on July 5, 1909, to Nellie Sheppard,21 although his obituary says that he was born in the scrub near the Barron River in 1903.22 Minnie Smith may have come from the Yarrabah Mission. She was older than Willie; mission records indicated that she was born on May 13, 1901, entered the mission in 1914, and was married at Mona Mona Mission on April 12, 1931.23
Notably, Minnie was among the first group of Aboriginal youth to be baptized at Mona Mona in 1916 and was said to have grown into "gentle and Christian womanhood," with a sweet singing voice and capacity to make the mission superintendent's children "squeal with delight."24 In Papua they assisted missionary C. E. Mitchell with the supervision of the Vilirupu school while the Mitchells returned to Australia in 1934.25 While there, Willie conducted walking tours of bush villages and assisted with events such as the 1934 Week of Prayer meetings at the Aroma Mission, and weekend meetings at remote outstations. At weekly services the young couple taught Bible, and Minnie also played an active role, taking sewing classes and leading out in song services, using an accordion.26 The Brisbane newspaper Worker commented that Willie and Minnie were "full-blooded" Aborigines,27 a statement that may not have been entirely correct.28
Writing at the age of 92, missionary Robert Frame remembered Willie and Minnie with fondness. He described them as a loving couple, "meek and lowly" and a "fine example of Christian missionaries."29 In 1988 Gapigoli Ravu, a respected pastor and a Papuan who had known the couple in the 1930s, described them as quick learners of the Motu language and effective in preaching, visiting from house to house and conducting baptismal classes. Another pioneering pastor recalled how well they sang together and taught people to sing, how Willie was popular for playing such games as football and cricket with villagers, and for teaching Papuan people how to wash their clothes with soap.30
Minnie is listed in the Seventh-day Adventist Yearbook as a licensed missionary as late as 1942, whereas Willie was not reported as such after 1938.31 For reasons unknown, Willie was dismissed as a teacher and sent to Bisiatabu as a laborer in 1939, where he was required to work for rations.32 They seem not to have had children of their own, although they did adopt a daughter, Rowena, after their return to Australia. As was the case with Dick and Jessie, they were eventually exempted in 1956.33
In 1966 Willie was continuing to serve as a church elder at Kuranda church and played an active role in the brass band.34 Minnie died on July 5, 1969, and was celebrated for a confidence in the Lord that was unfailing.35 When Willie died on June 25, 1985, he was remembered as a "true Christian who was ever ready to say a word for his Lord."36 Life was rarely easy after leaving the mission; however, Willie is still remembered by contemporaries as a gentle and humble man.
Stanley and Mabel Sheppard
The third couple from Mona Mona to serve in Papua was Stanley (Stan) and Mabel Sheppard. According to mission records, Stanley Sheppard was most likely born in the Mareeba area to Nellie Sheppard on September 3, 1912. Mabel was likely born on January 3, 1911.37 Various wedding dates span the period of 1929,38 the most probable being November 8, 1931.39
Ever interested in Mona Mona Mission, the Australasian Record reported late in 1937 that "another native brother from the Mona Mona Mission for aborigines, Stanley Sheppard, has been appointed to connect with our mission work in Papua."40 Accompanying Stanley and Mable were children Marian Beryl and William Theodore (Theo). Initially Stanley seems to have worked as a teacher and mechanic.41 Robert Frame remembered them as a fine couple that "mixed well with the Australian missionaries. Stanley was a schoolteacher, and for several years helped Ken Gray, who was in charge of the school. Stanley got along very well with the nationals, and he was a practical person who helped with maintaining mission property. The children were well behaved, and good students."42
Although he was a teacher at the Mirigeda school, Stanley also led out in Sabbath services, supervised the boys' work and "on Sabbath mornings accompanied a group of students to nearby villages to worship with the people."43 Like the other two missionary couples, Mabel was able to use a variety of skills acquired during mission life. Prior to her arrival in Papua, she had sung in the Mona Mona choir under the direction of Superintendent Borgas, and she had also worked as an assistant teacher in the Mona Mona school.44 Various Seventh-day Adventist Yearbooks did not list Stanley as a licensed missionary, although this seems to have been corrected in 1942. Mabel was not listed as a missionary, possibly because of her responsibilities to her growing family.45
On their return to Australia, Stanley continued to work at Mona Mona as a mechanic and truck driver, a role that continued until Stanley and Mabel were exempted with their four children in 1955.46 After moving to Oak Forest, where they built a small home, the couple continued to serve in the Kuranda–Mona Mona church. Mabel died on April 23, 1989.47 According to son Theo, Stanley died on February 4, 2006.48
Legacy
The arrival of the Japanese in the Pacific Theater heralded the end of the Melanesian work of Mona Mona's missionaries and their unique contribution to the Church's evangelistic efforts in Papua. Stanley and Mabel Sheppard were evacuated from Port Moresby in early 1942, soon after the first bombs were dropped.49 They returned to Mona Mona with much celebration. The Mona Mona Church Book recorded that February 21, 1942, was a Sabbath long to be remembered, for not only had several brethren visited after being evacuated from Papua, but a baptism had taken place, and "we all rejoiced in their message."50
The legacy of the three Aboriginal couples who served in Papua is not easy to assess. For Ken Boehm, son of a pioneering missionary in Papua, the Aboriginal missionary couples were a tremendous success and played an important role in imparting "not only the gospel of Christ but practical Christianity." Like the Adventist missionaries from the Pacific Islands, he argued that they learned and "spoke the Motu language and were able to translate for English-speaking missionaries. The wives were good leaders, and some taught in schools and ran sewing classes."51 Throughout their terms of service the three couples were given significant responsibilities and were well respected by their Papuan peers and nonindigenous Australian colleagues. This occurred at a time Aboriginal people in the broader Australian community experienced prejudice and hostility. If some claims are correct, they were the only Aboriginal missionaries of any denomination sent from Australia to Papua, and perhaps even the Pacific region, in the pre-World War II period.
Sources
"Aboriginal Missionaries." Worker, April 19, 1933.
Anderson, J. "Seventh-day Adventist Fijian, Cook Island, Australian Aboriginal, and Solomon Islands Missionaries in Papua: 1908–1942." In Journey of Hope: Seventh-day Adventist History in the South Pacific: 1919–1950. Ed. A. J. Ferch. Warburton, VIC: Signs Publishing Company, 1991.
"Another native brother from the Mona Mona mission . . ." Australasian Record 41, no. 45 (November 8, 1937).
Atkins, A. S. "Arrival of More Teachers in the Territory of New Guinea." Australasian Record 35, no. 49 (December 7, 1931).
Boehm, K. A. "The Aborigines of Papua New Guinea." Unpublished manuscript, January 17, 2006. Box 3, Cooranbong, NSW: South Pacific Division Heritage Centre, Avondale College of Higher Education.
Borgas, Ruth. "Letters to the Editor: Tribute." Australasian Record 73, no. 39 (September 29, 1969).
Branford, J. L. "Monamona Mission, North Queensland, Australia." ARH 107, no. 62 (December 18, 1930).
Bryce, D. "Willie Sheppard obituary." Australasian Record 90, no. 39 (October 5, 1985).
Dever, J. J. "Minnie Sheppard obituary." Australasian Record 73, no. 33 (August 18, 1969).
Devine, L. "Record Rewind: Peni (Beni Tavodi) 1888–1918, Pioneer Adventist Expatriate Missionary." Adventist Record 122, no. 4 (February 4, 2017).
Ferris, W. G. "Dick Richardson obituary." Australasian Record 71, no. 32 (August 7, 1967).
Franks, Alma May, to Brad Watson. February 1, 2019. Box 3, Cooranbong, NSW: South Pacific Division Heritage Centre, Avondale College of Higher Education.
Hook, M. "Lotu Savasava: Early Adventism in Fiji." Seventh-day Adventist Heritage Series. Accessed March 12, 2019. https://education.adventistchurch.com/wp-content/uploads/sites/11/2017/07/18-Lotu-Savasava-Early-Adventism-in-Fiji.pdf.
Mabel Coleman Sheppard, gravestone, Kuranda Cemetery, Queensland. ID 171543695.
"Mabel Sheppard obituary." Record 94, no. 21 (June 3, 1989).
Mona Mona Church Book. Box 2, Cooranbong, NSW: South Pacific Division Heritage Centre, Avondale College of Higher Education.
Mona Mona Family Book. Box 2, Cooranbong, NSW: South Pacific Division Heritage Centre, Avondale College of Higher Education.
Mona Mona Half-Caste Roll. Box 2, Cooranbong, NSW: South Pacific Division Heritage Centre, Avondale College of Higher Education.
Mona Mona Removal Orders. Box 2, Cooranbong, NSW: South Pacific Division Heritage Centre, Avondale College of Higher Education. .
"Mona Mona Roll, Book 1." Box 2, Cooranbong, NSW: South Pacific Division Heritage Centre, Avondale College of Higher Education.
Oli, L. "Saved from a Spear for Service—My Story in Papua New Guinea." http://spd.adventistconnect.org/uploaded_assets/13721-Pages27-30.pdf?thumbnail=original&1431990817.
Papuan Mission Committee Meeting minutes. Held at Port Moresby, April 16–17, 1939. South Pacific Division Archives.
Papuan Mission Committee Meeting minutes. Held at Port Moresby, September 22, 1932. South Pacific Division Archives.
Queensland Exemption Register, 1942–1967. http://www.cifhs.com/qldrecords/exem1942_1967.html.
Richardson, J. "From Dick and Jessie Richardson." Australasian Record 36, no.11 (March 14, 1932).
Seventh-day Adventist Yearbook. Washington, D.C.: Review and Herald Publishing Association, 1938.
Seventh-day Adventist Yearbook. Washington, D.C.: Review and Herald Publishing Association, 1942.
South Pacific Division Executive Committee minutes. Box 3, Cooranbong, NSW: South Pacific Division Heritage Centre, Avondale College of Higher Education, : Index Card 28.02.1929–07.11.1929.
"Splendid Gift to Australian Aboriginals." Australasian Record 70, no. 24 (June 13, 1966).
"The first appointees from our Mona Mona training school . . ." Australasian Record 35, no. 49 (December 7, 1931).
"The Information of Birth in Respect to Ellen Estelle Sheppard." Unpublished document. Cooranbong, NSW: South Pacific Division Heritage Centre, Avondale College of Higher Education.
Notes