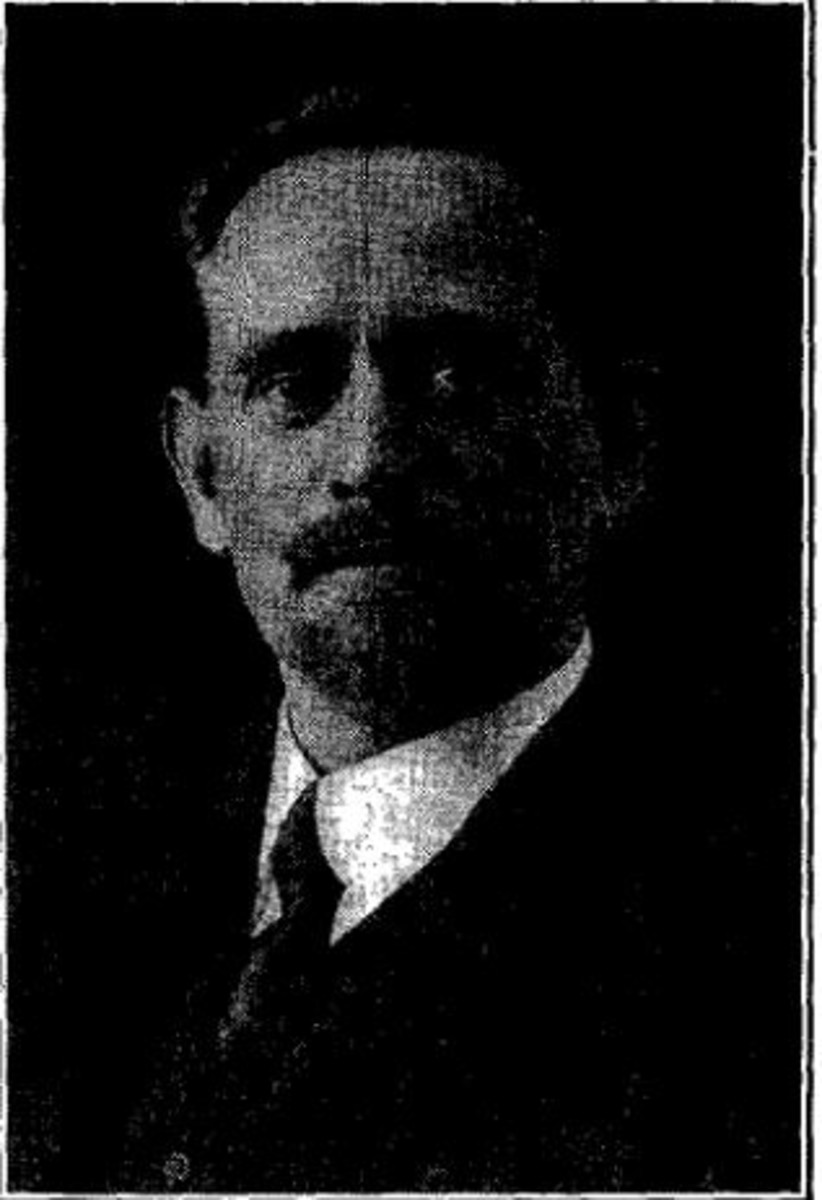 Drinhaus, Paul 1886–1930
×
Chigemezi Nnadozie Wogu, MTS, is a Ph.D. student at the Vrije Universiteit, Amsterdam, the Netherlands and a research associate at the Institute of Adventist Studies in Friedensau Adventist University, Germany. At Friedensau, he manages the Encyclopedia of Seventh-day Adventist research project for some parts of Europe. Wogu is a junior member of the Netherlands School for Advanced Studies in Theology and Religion. He is co-editor to Contours of European Adventism: Issues in the History of the Denomination in the Old Continent (Möckern: Institute of Adventist Studies, Friedensau Adventist University, 2020).
First Published: August 12, 2021
Paul Drinhaus served the Seventh-day Adventist Church from 1906 to 1930, as an evangelist, pastor, and administrator.
Early Life
Paul Drinhaus was born May 16, 1886, in Wuppertal-Vohwinkel, Germany, to Jacob and Helene (Klus) Drinhaus,1 part of one of the first Adventist families in Germany.2  Jacob Drinhaus was a "Halbbauer" ("half farmer," a liege holder of a farmstead), weaver and shoemaker by profession. Paul had an older sister (born 1879) and a younger brother Peter (1889-1951). Paul Drinhaus was baptized May 23, 1904, after which he attended the Mission School at Friedensau.3 In 1906 Paul Drinhaus began working as an evangelist with the Rhenish-Prussian Conference.4 He toured the cities of Cologne, Essen, Muelheim an der Ruhr, Duisburg, Oberhausen, and Bonn, where he was actively engaged in the spread of the Adventist message. In Frankfurt am Main, his efforts resulted in the baptism of 39 people.5
Ministry
From 1910 to 1913 Drinhaus worked as a minister in Berlin with the East German Union. Though still young, Drinhaus quickly took several leadership positions in Germany. In 1913 he became president of the Saxony Conference. In August 1914, at the beginning of the First World War, Drinhaus organized to take care of Adventist families whose fathers were conscripted in his area.6 Drinhaus was later conscripted into the German army but was not sent abroad. Since he was stationed inside Germany, he used the opportunity to visit and encourage Adventist congregations.7 When he was finally ordered to go to battle, he asked to be sent as a medic. The application was refused. However, his captain gave him the opportunity to be the source of "a good tone and good spirit in the [that particular] company."8 Drinhaus used this period to conduct Bible studies and witness to his fellow soldiers.
After serving three and half years as a soldier, in 1918 Drinhaus was made president of the West German Union Conference. serving until 1926.9 In 1926 and 1927, Drinhaus served as the Home Missionary secretary for the European Division, and in 1927 he became president of the East German Union, the largest union in Europe at that time. Drinhauser was a co-organizer of the first European Youth Congress in Chemnitz in 1928.10
Towards the end of 1929, Drinhaus and Wilhelm Mueller, then secretary for the Central European Division, were appointed by the Central European Division committee to visit the Liberian Mission.11 According to the task description, Drinhaus and Müller were to "pay a missionary visit to Liberia with a view to investigate and if possible make arrangements for the opening of a new mission station among the Kpelle tribe."12
Death and Contribution
After they returned Drinhaus was struck by fever, which he attributed to a cold he had caught. However, he had contracted tropical malaria, which eventually led to his death.13 After working on Sunday, he died Monday morning, March 10, 1930, and was buried in Zehlendorf, Berlin. He was survived by his wife and two children.
According to the Review of May 1930, the untimely death of Paul Drinhaus was a big shock to the Adventist Church, especially in Germany,14 because Drinhaus had been a formidable force for mission. His jovial personality, unwavering commitment, and outstanding leadership qualities seemed almost irreplaceable. He served the Seventh-day Adventist Church for 24 years as an evangelist, pastor, and administrator, contributing to the establishment and spread of the Adventist message in various regions of Germany. Drinhaus also published the books Weltkrisis und ihr Ausgang [World Crisis and Its Outcome] in 1925, and In der Entscheidungsstunde [In the Decision Hour] in 1927.
Memory Statements
"Brother Drinhaus is known to his brethren throughout Germany as 'Happy Paul.'"15
"The work loses in Brother Drinhaus a man of true faith, who by his enthusiasm, punctuality, loyalty, and zeal for the work of God, was ever an example to us all. We feel that our dear friend and brother has been taken from our midst all too soon, but God's thoughts are not our thoughts…"16
Sources
"A Great Loss." Advent Survey, April 1930.
Amt Gruiten, Melde-Register Band I Gemeinde Schoeller A VI 70 (49a) / Amt Gruiten 123 [Registration Office for the Town of Gruiten, vol. 1, Schoeller Municipality A VI 70 (49a) / Amt Gruiten 123 [Registrer of Residents in the Wuppertal Municipal Archives]. 
Dail, Guy. "The Eight Annual Session of the German Union Conference." ARH, September 10, 1908.
Drinhaus, Paul. "Experiences during the War." Lake Union Herald, November 3, 1920.
Editorial. ARH, December 26, 1929.
Mc Conaughey, J. L. "Gleanings from the Indianapolis Council." Lake Union Herald, November 3, 1920.
Rasmussen, S. "The Coming Young People's Convention: Chemnitz, Saxony, July 17-22, 1928." Missionary Worker, April 6, 1928.
Schuberth, H. F. "Nachruf." Adventbote, April 15, 1930.
____________. "Paul Drinhaus." ARH, May 8, 1930.
Schweizer, Heinz. Liste der ersten Gemeindeglieder der Adventgemeinde Vohwinkel [List of the first church members of the Vohwinkel Adventist Church]. October 25, 1987, Historical Archives of Seventh-day Adventists in Europe, Friedensau, Germany.
Seventh-day Adventist Yearbook. Washington D. C.: Review and Herald, 1907-1930.
Spicer, William A. "Wide-Scattered Light Bearers." ARH, March 4, 1937.
Notes