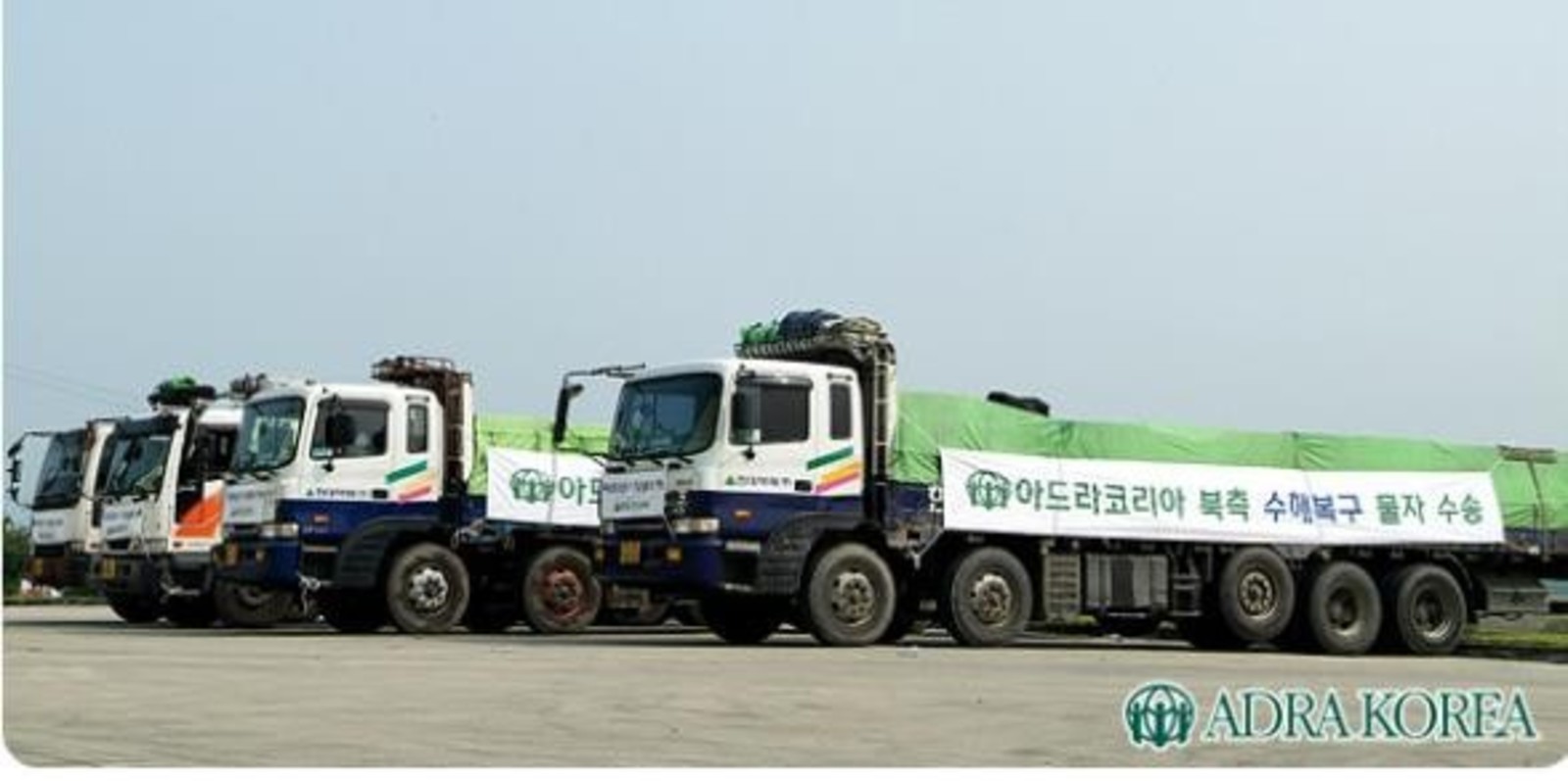 ADRA Korea
×
Kuk Heon Lee graduated from Sahmyook University (B.A.), Newbold College (M.A.), and Sahmyook University (Ph.D.). From 1990 to 2009, he served as a pastor at Korean Union Conference. In 2010, he joined Sahmyook University as a lecturer and professor at the Theology Department. His research and teaching interests are in Church History. He wrote several books and published several papers on the subject. Currently, he is also the Dean of Planning at Sahmyook University.
First Published: March 7, 2021
ADRA (Adventist Development and Relief Agency) (아드라 코리아) Korea was formed in 1995 in partnership with ADRA International to conduct domestic and international development and relief activities. ADRA Korea was officially registered as a corporation by the Korean government and operates under the name Sahmyook Development and Relief Organization.1 ADRA Korea's headquarters is located in Seoul, South Korea, with six employees, including a director.
Organization
The domestic welfare service of the Korean Adventist Church dates back to the early 1950s, right after the Korean War. The Church organized a Social Rescue Committee under the Korean Union Mission (KUM) to help the citizens who suffered from the war. In 1956 the General Conference organized the SDA Welfare Service.2 Accordingly, KUM reorganized the Social Rescue Committee into the KSDA Welfare Service and appointed the president of KUM as its director.
On August 31, 1958, KUM registered the KSDA Welfare Service with the Ministry of Health and Social Affairs3 and was recognized as one of the ten relief agencies established under the Korea-U.S. Civilian Relief Agreement.4 The KSDA Welfare Service did its best to rescue needy neighbors by distributing relief supplies from various aid agencies in the U.S.A. In particular, relief efforts were carried out for those affected by floods and typhoons, and orphanages and nurseries were also supported. In recognition of these activities, C. A. Williams (chairman of Welfare Service) was awarded the medal of public service by the president of South Korea in 1963.5
Prior to 1966 the KSDA Welfare Service carried out relief efforts for about 20,000 people in 163 relief facilities, including 19 health facilities, 56 schools, nine settlements, and 139 orphanages.6 By 1965, however, the welfare services had been drastically reduced. The reason was that the Korean government enacted the Foreign Civilian Aid Organization Act on December 7, 1963,7 which forced reduction of the project. Under the law, the KSDA Welfare Service was only allowed to receive relief supplies from the General Conference and carry out relief efforts to a limited extent.
In 1973 the General Conference expanded the SDA Welfare Service to the SDA World Service, Inc.8 With this change, the welfare service was separated from the organization of KUM and served as a member of the SDA World Service of the General Conference. In other words, the director of the Welfare Service was appointed by the General Conference, not by the general meeting of KUM. Since then, the KSDA Welfare Service has conducted relief activities focusing on relief supplies from the General Conference and surplus supplies from the U.S. Forces Korea (USFK). In particular, it did not provide food or clothing as it did in the past, and its activities were reduced to rehabilitation, technical education, and medical services.9
The SDA World Service, Inc., which focused on relief activities, went beyond relief activities and developed into a larger organization pursuing social development. By 1983 the General Conference reorganized the World Service, Inc. into the Adventist Development and Relief Agency (ADRA).10 Therefore, the KSDA Welfare Service changed its name to ADRA and maintained its existing business. At the time of the reorganization, the director was Lewis O. Anderson, Jr.11
In 1983 the Korean Union Mission was reclassified by the General Conference as the Korean Union Conference (KUC) in recognition of its self-sustaining ability.12 Since then, KUC has progressed from an institution that used to receive aid from overseas to an institution that helps countries in need. The scope of the welfare service has expanded beyond domestic welfare. In addition to these changes, KUC pushed for a plan to incorporate ADRA Korea and reorganize it into the Sahmyook International Development and Relief Organization, the name registered with the Korean government. When Herman Montgomery, ADRA director in Korea, returned to the US in 1992, KUC appointed Hyun Seo Goo as director and pushed for the establishment of ADRA Korea.13
History of ADRA Korea
On April 12, 1995, the Sahmyook International Development and Relief Organization was approved by the government as a divisional corporation. Thus, ADRA Korea was officially launched in 1995. On May 10, 1995, an event was held in the auditorium of KUC to commemorate the launch of ADRA Korea. The ceremony was attended by leaders of ADRA International, including Ralph S. Watts, president and executive director; Romie I. Gainer, vice-president for finance and operations; Byung Deok Cheon, president of the Northern Asia-Pacific Division; and others.14 Following the inauguration ceremony, the Korean Adventist Church participated as one of the 220 ADRA branches promoting domestic and overseas development and relief projects to help needy neighbors.
With ADRA Korea officially organized as the Sahmyook International Development and Relief Organization in Korea, KUC's Welfare Service, which had been registered with the government since 1955, ceased to function. Therefore, on June 26, 1998, Welfare Service of KUC withdrew its government registration. In addition, the organization was reorganized to integrate the relief service projects promoted by the welfare service and the department of church ministry into the Sahmyook International Development and Relief Organization (ADRA Korea).15
In the first year of ADRA Korea's organization as an independent entity, many disasters occurred in Asian countries. ADRA Korea carried out projects to support the disasters in those countries, including Japan, Cambodia, and Myanmar. A total of US$48,014 was provided, including $20,000 for Japan's Kobe earthquake recovery, $5,000 for Cambodian refugee relief, $15,100 for Sakhalin earthquake recovery, $2,345 for Sampoong Department Store collapse in South Korea, and $5,569 for clothing in Myanmar. In addition, ADRA Korea signed a cooperative agreement with the North Korean Medical Association to provide milk powder (US$200,000) and medicine/medical equipment (US$500,000).16
In 1997 North Korea was damaged by massive floods. ADRA Korea produced noodles (US$6,000) in Dandong, China, and distributed them throughout North Korea to support those affected by the natural disaster. In 1998 there was a lot of damage caused by the typhoon in South Korea, and ADRA Korea raised more than US$100,000 in disaster relief funds to support flood victims. In 1999, following the Kosovo crisis in the Balkans, the United Nations designated ADRA International as the official relief agency to support Kosovo refugees. At that time ADRA International carried out relief services in nine regions of Albania and Macedonia. ADRA Korea also provided relief funds worth US$65,000. Meanwhile, ADRA Korea funded US$715,000 to restore Taiwan Adventist College, which was damaged by the earthquake in 2000.17
In the early 21st century, the most notable of ADRA Korea's services was the construction of a bread factory to help children in North Korea. ADRA Switzerland was in charge of the project at the request of the North Korean government. ADRA Korea actively participated in the project, building a bread factory in Pyongyang in August 2002 which produced 50,000 loaves of bread a day and supplied bread to 95 orphanages and kindergartens in Pyongyang and Sariwon. The project was developed as a cooperative endeavor between ADRA Switzerland and ADRA Korea; it is a large project which costs US$1,200,000 a year to maintain.18
In April 1999 ADRA Korea opened a House of Sharing to promote the donation of relief goods to those in need from the headquarters of the KUC. The House of Sharing delivered approximately 220,000 items to needy neighbors from 2000 to 2004, and it donated about US$90,000 in cash and about $5,400,000 worth of supplies to help them. In 2004 the Sharing House received $4,500,000 worth of clothing from Yeshin Passions Co., Ltd., which it distributed to residents in the Yongcheon area of North Korea, and it also provided 50,000 containers of Sahmyook soya milk. Additionally, ADRA Korea raised funds by holding a charity concert to support the construction of Yongcheon Hospital in North Korea, and held a conference to help North Korea in cooperation with more than 80 NGOs in South Korea.19
In January 2007 Won Sik Shin was appointed as the director of ADRA Korea. He established an emergency disaster support system and a disaster support logistics center in April of that year to immediately contribute to the initial relief services in the event of a disaster. In addition, he promoted the establishment of an activist network by recruiting volunteers to participate in disaster support activities.20 In particular, ADRA Korea started a fundraising project through CMS (Cash Management Service) in 2005 and secured 2,000 sponsors in 2007. Since June 2007, the project has further expanded with the support of five associations.
In December 2007 a tanker ship sank in the West Sea of Korea, causing an environmental disaster in which a huge amount of oil leaked into the ocean. Many volunteers worked to remove the oil that polluted the sea and coastline in order to protect the environment. ADRA Korea provided free meals to about 28,000 volunteers for 76 days until February 24, 2008. Also in 2008, KUC changed the official name registered with the Korean government from Sahmyook International Relief and Development Organization to ADRA Korea.21
ADRA Korea has been running a soup kitchen for the homeless every Saturday since September 2007. Currently, 27 churches, Sahmyook Foods, and many volunteers are supporting this event to serve food to around 100 to 200 homeless people. The soup kitchen takes place at the park Seorin, gate 6 of Jonggak subway station. ADRA Korea has also been implementing rehabilitation programs supported by the Seoul metropolitan government.
Since 2009 the Building a House of Love project, the Sponsored Children Association Project, and the Overseas Volunteer Project have been developed. In the case of the Building a House of Love Project, by 2017, a total of 13 houses were built over a period of seven years, providing new houses for the vulnerable.22 Since 2017, the One-on-One Child Support Project has been active in sponsoring 650 children in seven countries.23 In 2009 the Overseas Volunteer Project sent four youth volunteers to Bangladesh and Cambodia,24 and has since sent many volunteers and connection teams to developing countries in Asia.
For the past 25 years (since 1995), ADRA Korea has promoted a variety of projects, including international development and relief projects, domestic and international emergency assistance projects, overseas poverty-stricken children's vacancies projects, and KOICA internship projects. In 2020 ADRA Korea spent a total of US$897,000, including about $80,740 on domestic welfare projects, about $223,000 on overseas development and relief projects, and about $298,000 on One-on-One Child Support Projects.25
Role and Position in the Country
ADRA Korea, a Korean branch of ADRA International, is promoting its development and relief projects under the support of KUC. ADRA Korea's headquarters is located near the headquarters of KUC, and most of its members are members of the Korean Adventist Church. In addition, the welfare ministries of KUC are the responsibility of the ADRA Korea director. ADRA Korea is considered a key welfare ministry for the Korean Advent Church.
ADRA Korea carries out development and relief projects on a humanitarian level in line with the spirit of ADRA International, which works with everyone regardless of ethnic, national, or religious standing. To fulfill this mission, ADRA Korea was officially approved by the Korean government as an NGO in 1995.
ADRA Korea is pursuing various projects to help people suffering both at home and abroad, sponsored by companies and individuals as well as the Korean government. As a result of these relief services, ADRA Korea won the Korea Global Power Brand Award, GPBA in 2020.26 The award is given to organizations that contribute to national development in each field, and ADRA Korea was selected for the brand award by the National Assembly's Health and Welfare Committee for its contribution to development and relief activities. The award confirms that ADRA Korea is not only receiving positive reviews from the government and civic groups in Korean society, but is also accepted as a solid relief agency both internally and externally. Based on these results, ADRA Korea continues its development and relief activities even during the post-COVID 19 era.
List of Directors
Social Rescue Committee: Young Seop Oh (1952-1956); C. H. Davis (1957-1958).
Welfare Service of KSDA: C. H. Davis (1958-1959); Deok Shin Kim (1960-1962); C. A. Williams (1963-1965); Young Sun Won (1965-1967); W. L. Wilcox (1968-1971); Jerry L. Wiggle (1972-1975); D. C. Keith, Sr. (1976-1979); Roy Roberts (1979-1982); Alfred W. Burdict (1982-1983); Lewis Oliber Anderson, Jr. (1983-1986); Herman Montgomery (1986-1992); Hyun Seo Goo (1992-1995).
ADRA Korea: Hyun Seo Goo (1995-2006); Won Sik Shin (2007-2015); Jong Min Lim (2016-2020); Ik Hyun Kim (2021-present).
Sources
ADRA Korea News Letter, No. 3, December 2020.
Korean Adventist News Center. April 6, 2007; March 17, 2008; February 18, 2010; March 13, 2017; February 18, 2018; December 14, 2020.
Lee, Kuk Heon. A History of Welfare Ministry of KSDA. Seoul: Samyoung Press, 2009.
Lee, Yung Lin. A Comprehensive Study in the History of the Adventist Church in Korea. Seoul: Sunmyung Cultural Press, 1968.
Lyu, Hyung Hwan. "How can I repay you?" Church Compass, January 1, 1983.
Minutes of the 27th General Meeting of KUC. Seoul: Korean Union Conference, 1983.
Minutes of the 30th General Session of the Korean Union Conference. Seoul: Korean Union Conference, 1995.
Minutes of the 31st General Session of the Korean Union Conference. Seoul: Korean Union Conference, 2000.
Minutes of the 32nd General Session of the Korean Union Conference. Seoul: Korean Union Conference, 2004.
"News." Church Compass, October 1963.
Recommissioning of diplomatic data for the Republic of Korea: 1949-1959. Seoul: Ministry of Foreign Affairs and Trade, 2010.
Seventh-day Adventist Yearbook. Various years. https://www.adventistyearbook.org/.
Sohn, Yoon So. "ADRA Korea's Government Approval Ceremony Was Held." Church Compass, July 1995.
Notes