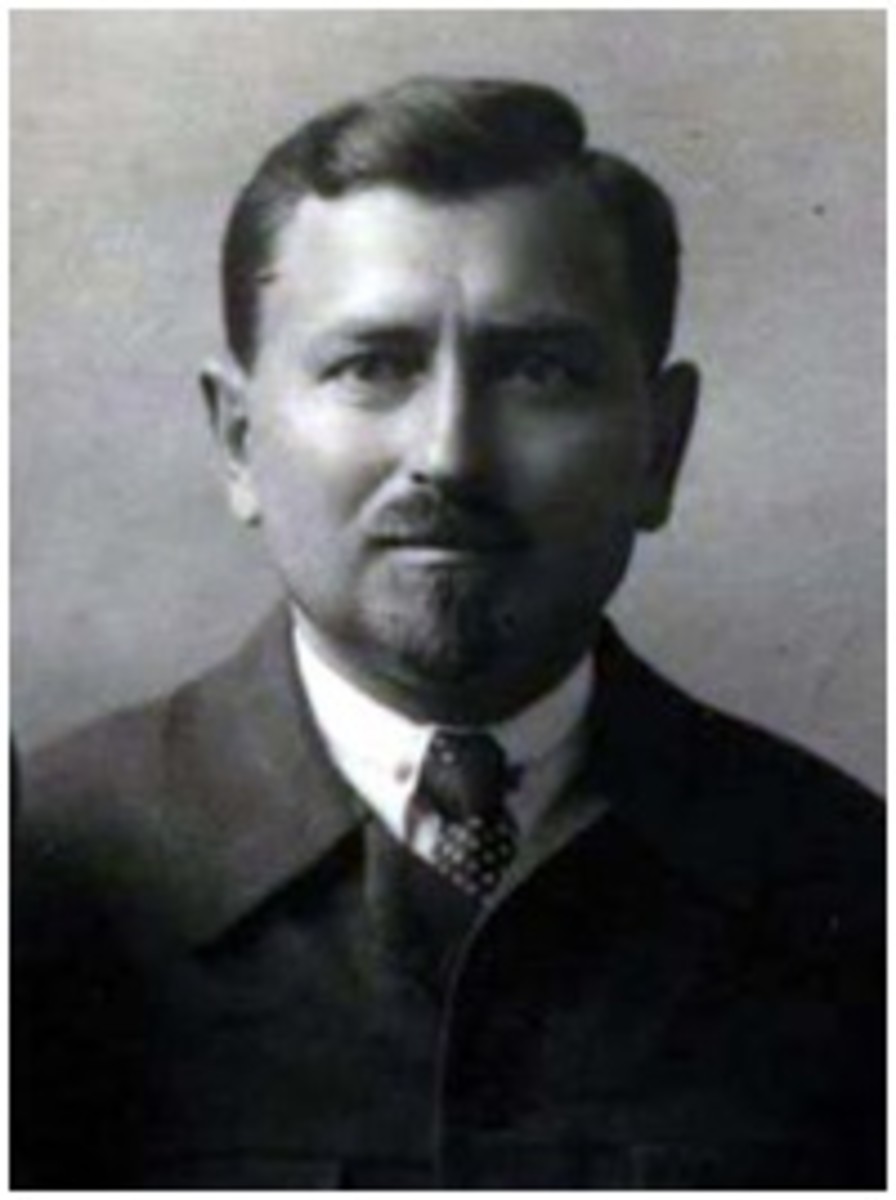 Sviridov, Pavel Afanasievich (1886-1933)
×
Dmitry O. Yunak graduated in Finance and Economics from a Soviet secular educational institution and completed a six-year course of Theology at an underground SDA Theological Institute (Moldova, USSR). In the Soviet times, he served as a pastor, administrator, and bible/history professor in the underground Theological Institute. In 1990, he was appointed as Treasurer and Publishing Ministries Director for the USSR Division. After the Euro-Asia Division was organized in 1991, Dmitry O. Yunak served as ESD auditor and under treasurer. He was the author of a dozen of SDA history books and scores of other publications. He owns a major SDA history archive.
First Published: January 29, 2020
Pavel Afanasievich Sviridov was a pastor, church administrator, and editor from Russia.
Early Years
Pavel Sviridov was born in December 1886 as the eldest of eight children in the family of Afanasiy and Anna Sviridov in the village Timoshevka, Tavricheskaya. His parents, who moved to Timoshevka from the Kursk Governorate, were originally Orthodox Christians. Later on, they were baptized into the Seventh-day Adventist Church.
In 1902, Pavel caught a bad cold, became severely ill and was admitted in a hospital. His bed was near that of his critically ill father in the same hospital. The father was 37 and Pavel was 16. Both could speak to each other during short periods when their medications lowered their high temperature. The father, being aware of his impending death, left to his son three biblical texts that he kept on citing even while in the hospital: "Keep this Book of the Law always on your lips; meditate on it day and night, so that you may be careful to do everything written in it. Then you will be prosperous and successful" (Joshua 1:8; Proverbs 6:20-23; 2 Timothy 2:22).1 
The father passed away in the hospital, leaving his wife to care for eight children. The hospital physicians did not offer much hope for Pavel's recovery. One of them seriously told his mother: "Don't spend money on giving treatment to your son! It's all futile. You better save your money for your younger children." When Pavel heard those words, he cried to God. He vowed that if the Lord made him live longer, he would live for Him. God heard his prayer, and soon he left the hospital, healed and strong. In January 1904, in the city of Yevpatoria, Pavel Sviridov was baptized by immersion and joined the Seventh-day Adventist Church.2
Ordination and Ministry
In 1907, Pavel Sviridov joined the Adventist Seminary at Friedensau, and completed pastoral studies in the autumn of 1908. From 1909-1912, he served in Kharkov, Poltava, and Kiev, and again in Kharkov.
In December 1910, Pavel Sviridov married Friederike Schulze, an Austrian citizen. Their first son Vladimir was born in Kharkov in November 1912. In the same year, Sviridov was ordained to gospel ministry in the city of Yevpatoria, and began his pastoral service in Caucasus, in the Middle Caucasus Conference with office in Vladikavkaz. While there, he and his wife were blessed with a son in 1914. Then in November 1915, a daughter Lydia was born.3
In the latter half of 1915, Pavel Sviridov was elected chair of the Chernomorskaya Conference. He carried out this ministry in severe conditions of famine and war. In 1922, Sviridov was elected chair of the Volynskaya Conference.
In 1924, Pavel Sviridov was elected as the executive secretary and assistant chair of the All-Union Council of Seventh-day Adventists. In 1925, he took over the administration of the Upper Volga Conference. After the 6th All-Union Session of SDA Church (1928) Sviridov became leader of the South East Union. Along with administrative work, he was also engaged in literature. While living in Moscow, Sviridov was associate editor of the Golos Istiny magazine.
Later Years
In 1931, after the closure of church organizations in the Soviet Union, Sviridov informally guided the Azovskaya Conference while serving officially as a pastor for the Adventist congregation in Rostov-on-Don.
Sviridov maintained a healthy lifestyle. He loved the great outdoors, and enjoyed sunlight, fresh air, water, manual labor, and consumed simple food, preferring raw vegetable diet in summer season.
Pavel died of typhus on May 26, 1933 at the age of 46.
As an administrator, Pavel Sviridov was instrumental in establishing the Adventist mission in Caucasus. In his autobiography, he recounts some salient points of his ministry:
During the czarist rule I was often persecuted on account of my gospel ministry…arrested and convicted. I travelled over the European part of Russia, Caucasus, and Crimea. I happened to visit Siberia, the Far East, Central Asia, and Transcaucasia. I faced danger travelling by train, by sea and river, as well as in a sledge during snow storms…I didn't count the hours.4
Sources
Löbsack, J. H. Velikoye Adventistskoye dvizheniye i Adventisty Sed'mogo Dnia v Rossii. Rostov-na-Donu: Altair, 2006.
Sviridov, P. A. Autobiography. Unpublished Manuscript, March 25, 1931. Personal Archives of Dimitry Yunak.
Yunak, D. O. "Oblako svidetelei. Rukovoditeli Tserkvi ASD v Rossii ot organizatsii ejo pervoi obshchiny do zakrytiya Vsesoyuznogo Soyuza ASD," 2013. Personal Archives of Dmitry Yunak.
Yunak, D.O. Prochiye ot semeni yeyo. Istoriya Tserkvi Adventistov Sed'mogo Dnia v Ukraine (1886-2011). Tula Oblast, 2014. Personal Archives Dmitry Yunak.
Notes