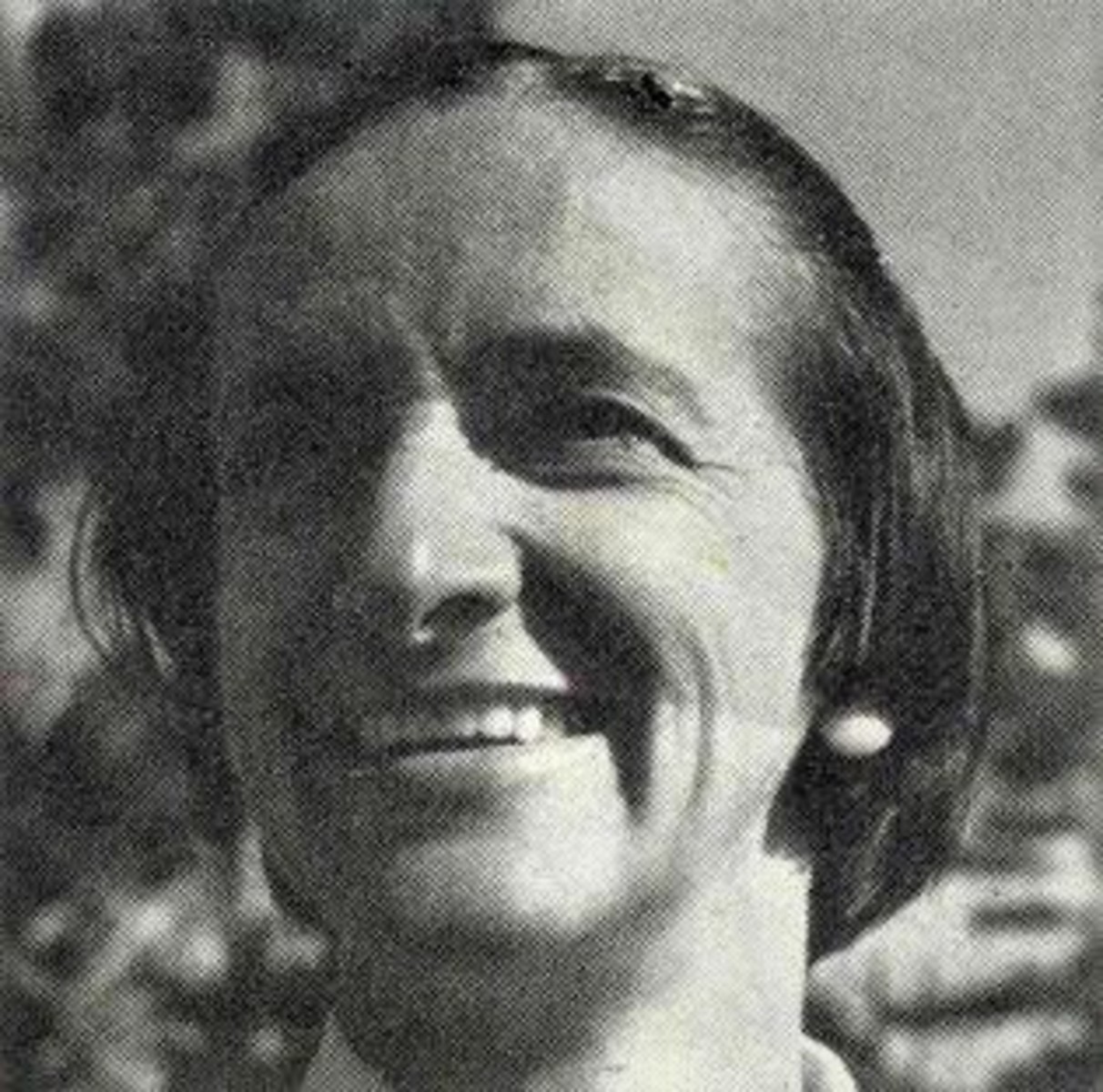 Simon, Lóide Rodrigues (1923–2015)
×
The Brazilian White Center – UNASP is a team of teachers and students at the Brazilian Ellen G. White Research Center – UNASP at the Brazilian Adventist University, Campus Engenheiro, Coelho, SP. The team was supervised by Drs. Adolfo Semo Suárez, Renato Stencel, and Carlos Flávio Teixeira. Bruno Sales Gomes Ferreira provided technical support. The following names are of team members: Adriane Ferrari Silva, Álan Gracioto Alexandre, Allen Jair Urcia Santa Cruz, Camila Chede Amaral Lucena, Camilla Rodrigues Seixas, Daniel Fernandes Teodoro, Danillo Alfredo Rios Junior, Danilo Fauster de Souza, Débora Arana Mayer, Elvis Eli Martins Filho, Felipe Cardoso do Nascimento, Fernanda Nascimento Oliveira, Gabriel Pilon Galvani, Giovana de Castro Vaz, Guilherme Cardoso Ricardo Martins, Gustavo Costa Vieira Novaes, Ingrid Sthéfane Santos Andrade, Isabela Pimenta Gravina, Ivo Ribeiro de Carvalho, Jhoseyr Davison Voos dos Santos, João Lucas Moraes Pereira, Kalline Meira Rocha Santos, Larissa Menegazzo Nunes, Letícia Miola Figueiredo, Luan Alves Cota Mól, Lucas Almeida dos Santos, Lucas Arteaga Aquino, Lucas Dias de Melo, Matheus Brabo Peres, Mayla Magaieski Graepp, Milena Guimarães Silva, Natália Padilha Corrêa, Rafaela Lima Gouvêa, Rogel Maio Nogueira Tavares Filho, Ryan Matheus do Ouro Medeiros, Samara Souza Santos, Sergio Henrique Micael Santos, Suelen Alves de Almeida, Talita Paim Veloso de Castro, Thais Cristina Benedetti, Thaís Caroline de Almeida Lima, Vanessa Stehling Belgd, Victor Alves Pereira, Vinicios Fernandes Alencar, Vinícius Pereira Nascimento, Vitória Regina Boita da Silva, William Edward Timm, Julio Cesar Ribeiro, Ellen Deó Bortolotte, Maria Júlia dos Santos Galvani, Giovana Souto Pereira, Victor Hugo Vaz Storch, and Dinely Luana Pereira.
First Published: January 29, 2020
Lóide Rodrigues Simon, teacher and dean, was born April 23, 1923, in the city of Santo André, state of São Paulo, Brazil.1 She was Henrique (1884-1974)2 and Albertina Rodrigues Simon's (1896-1984) oldest daughter.3 Her four siblings were: Eunice (1920-2006), Enéias (1932-), Tércio (1937-) and Noé.4 She was raised in a Seventh-day Adventist family and was educated in her parent's faith. This upbringing influenced her decision to dedicate her life to God's service.5 In an interview with Revista Adventista, she said the thing which contributed most to her religious formation was family worship, which she really enjoyed.6
Lóide started her elementary studies around 1933 at Brazil College.7 On November 20, 1937, when she was 14, she was baptized by Pastor Rodolfo Belz in the church connected with the school.8 She finished school around 1941 and became an assistant secretary at Brazil College where she stayed until 1942. The following year she worked at the school's business office and as a teacher in the primary school. She graduated from the teaching course.9
Later she took an accounting course offered by Brazil College and graduated in 1945. While she was studying, she worked as a secretary of the Superbom Food Factory, which at that time was operated in the school facilities (1944). Following graduation, the school asked her to study physical education at the University of São Paulo, because, according to a government regulation, it was no longer allowed for boys and girls to have this class together.10 Willing to comply with the institution's request, she took the course and graduated in 1945. The following year she started teaching physical education at Brazil College, becoming the first teacher exclusively for girls in the institution. She continued to teach PE for elementary and high school girls until 1950.11
In 1951 she accepted a call to work as dean and as teacher of physical education, art, and music at Taquara Academy.12 The following year she was transferred to Petrópolis Adventist Academy where she worked as a secretary and as a teacher of PE, statistics, accounting, and design.13 In 1959 she went back to Brazil College as a physical education teacher (1960-1966)14 and as secretary for the music department (1967-1972).15 Beginning in 1973 she worked as a secretary in several departments of the college until she retired in December 1986. Although retired, she continued to work until 1989, occasionally filling in for a Brazil College teacher.16
Lóide had a long-time habit of saving mementos from her daily life, and she built a personal collection of numerous documents, photographs, magazines, and other denominational printed material and audio recordings.17 In 2010 she moved to the city of Hortolândia, state of São Paulo.18 She died November 18, 2015,19 in the city of São Paulo and was buried at the Peace Cemetery, in the Morumbi neighborhood.20
Her 48 years of service to the denomination contributed to the educational system, in particular to the teaching of physical education to female students at the elementary and secondary levels at Brazil College.21 She also contributed to the institution's history preservation with her rich personal collection.22
Sources
Collection of the National Center of Adventist History/Ellen G. White Research Center: UNASP-EC.
da Costa, J. I. "Henrique Simon." Revista Adventista, year 69, n. 9, September 1974, 26.
Ficha de Informações para Professores e Funcionários. Collection of the National Center of Adventist History/Ellen G. White Research Center: UNASP-EC.
"Henrique Simon," National Center of Adventist History, August 16, 2016,
http://www.memoriaadventista.com.br/wikiasd/index.php?title=Henrique_Simon
"Lóide Rodrigues Simon," Revista Adventista, year 111, n. 1302, February 2016, 32.
"Ser Mãe: Missão Sagrada," Revista Adventista, year 72, n. 5, May 1977, 30-31.
Seventh-day Adventist Yearbook. Washington, D.C.: Review and Herald Publishing Association, various years.
Vianna, Saulo B. "Albertina Rodrigues Simon" Monograph. Brazil College, 1985
Notes