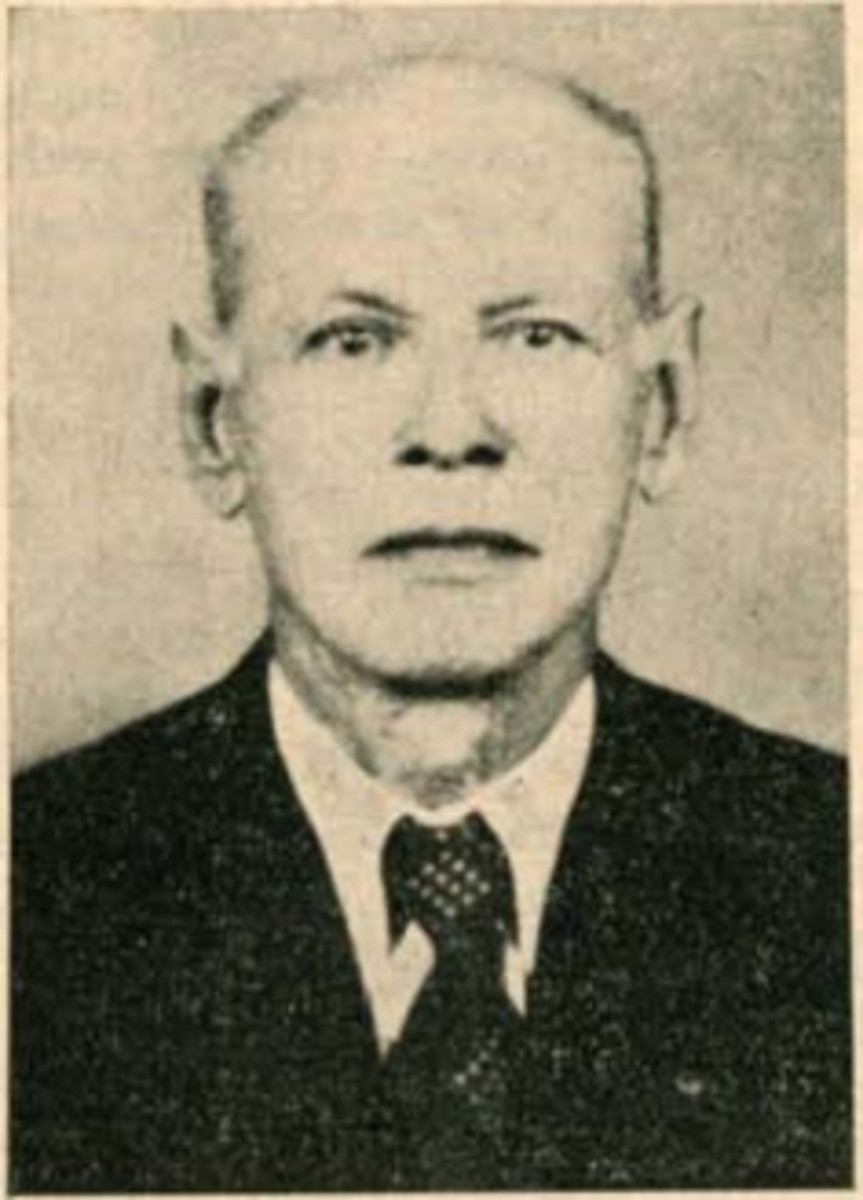 Penha, Antônio Leôncio da (1866–1963)
×
The Brazilian White Center – UNASP is a team of teachers and students at the Brazilian Ellen G. White Research Center – UNASP at the Brazilian Adventist University, Campus Engenheiro, Coelho, SP. The team was supervised by Drs. Adolfo Semo Suárez, Renato Stencel, and Carlos Flávio Teixeira. Bruno Sales Gomes Ferreira provided technical support. The following names are of team members: Adriane Ferrari Silva, Álan Gracioto Alexandre, Allen Jair Urcia Santa Cruz, Camila Chede Amaral Lucena, Camilla Rodrigues Seixas, Daniel Fernandes Teodoro, Danillo Alfredo Rios Junior, Danilo Fauster de Souza, Débora Arana Mayer, Elvis Eli Martins Filho, Felipe Cardoso do Nascimento, Fernanda Nascimento Oliveira, Gabriel Pilon Galvani, Giovana de Castro Vaz, Guilherme Cardoso Ricardo Martins, Gustavo Costa Vieira Novaes, Ingrid Sthéfane Santos Andrade, Isabela Pimenta Gravina, Ivo Ribeiro de Carvalho, Jhoseyr Davison Voos dos Santos, João Lucas Moraes Pereira, Kalline Meira Rocha Santos, Larissa Menegazzo Nunes, Letícia Miola Figueiredo, Luan Alves Cota Mól, Lucas Almeida dos Santos, Lucas Arteaga Aquino, Lucas Dias de Melo, Matheus Brabo Peres, Mayla Magaieski Graepp, Milena Guimarães Silva, Natália Padilha Corrêa, Rafaela Lima Gouvêa, Rogel Maio Nogueira Tavares Filho, Ryan Matheus do Ouro Medeiros, Samara Souza Santos, Sergio Henrique Micael Santos, Suelen Alves de Almeida, Talita Paim Veloso de Castro, Thais Cristina Benedetti, Thaís Caroline de Almeida Lima, Vanessa Stehling Belgd, Victor Alves Pereira, Vinicios Fernandes Alencar, Vinícius Pereira Nascimento, Vitória Regina Boita da Silva, William Edward Timm, Julio Cesar Ribeiro, Ellen Deó Bortolotte, Maria Júlia dos Santos Galvani, Giovana Souto Pereira, Victor Hugo Vaz Storch, and Dinely Luana Pereira.
First Published: July 12, 2021
Antônio Leôncio da Penha, literature evangelist and pioneer Adventist in Bahia, was born in 1866 in the city of Santo Antônio de Jesus, state of Bahia, Brazil. Though raised as a Catholic, for much of his life he had no acquaintance with the Bible. One day, when he had the opportunity to leaf through one, the Ten Commandments, especially the fourth, caught his attention. He wondered why people observed Sunday while the commandment said Sábado1.
Afterward, he became interested in spiritualism, but never believed in its main teachings, such as communicating with the dead. During June 1904, some Baptists encouraged him to read the Bible. As he read 1 Corinthians 15, he became convinced that the transgression of the law that he had read about many years before was a sin. Thus, he decided to obey and became the first known Sabbath-keeper in the state of Bahia.2
Antônio thought that he was the only one in the world except for Jews. However, a few months later he became acquainted with Adventists and, in 1905, he obtained the address of the SDA headquarters in Brazil, located in Rio de Janeiro. He asked for Adventist literature and someone who could visit him. Two years later, Pastor Frederick Spies became superintendent of the newly organized North Brazil Mission. Spies baptized Antônio on October 2, 1907, in Santo Antônio de Jesus, thus becoming the first Adventist to be baptized in Bahia, along with four other people. When Antônio shared Adventist teachings with local Baptists, many of them also began keeping the Sabbath.3
In 1909 he attended the first canvassing course in Brazil, held in São Bernardo do Campo, state of São Paulo, with the goal of serving God as a missionary in the publishing area.4 After working for some time in the state of São Paulo, he went to Rio de Janeiro in 1910, where he distributed literature in the city of Niterói.5 In 1912, he returned to São Paulo in order to participate in another canvassing course held by Pastor John Lipke in the city of São Bernardo.6 After completing it, he began work as a literature evangelist in the states of Paraná and Santa Catarina.7
While living in Florianópolis, Santa Catarina, he married. Later, he returned to the state of São Paulo,8 where, according to the few surviving records of his work in the city of Campinas, he was one of the first missionaries in the region.9 He remained there until his retirement. Antônio died March 5, 1963, at the age of 97, in the district of Capão Redondo, São Paulo near Brazil College.10
Despite the scarcity of information about Antônio Leôncio da Penha, what does exist indicates a life dedicated to missionary work. Although he met the Adventist message at almost 40 years of age, he demonstrated his gratitude for having known the Bible by decades of dedication to the canvassing program in the states of São Paulo, Rio de Janeiro, Paraná, and Santa Catarina. He also was the first church member to be baptized in the state of Bahia.
Sources
Margarido, M. "Do meu livro de Memória." Revista Adventista, August, 1923. Accessed February 18, 2020, https://acervo.cpb.com.br/ra.
"Noticiário." Revista Adventista, June 1912. Accessed February 18, 2020, https://acervo.cpb.com.br/ra.
Oliveira, Saturnino M. De. "Antônio Leoncio da Penha." Revista Adventista, July 1963. Accessed February 18, 2020, https://acervo.cpb.com.br/ra.
Pages, A. "A Organização da Conferência União Brasileira." Revista Adventista, January 1911. Accessed February 18, 2020, https://acervo.cpb.com.br/ra.
Santos, N. J. dos and N. F. Silva. Contando Nossa História: 110 anos da Igreja Adventista do Sétimo Dia no Estado da Bahia 1905 a 2015. Salvador, BA: EGBA, 2019.
Spies, F. W. "An Interesting Experience in Brazil." ARH, January 2, 1908.
Spies, F. W. "Bahia, Brazil." The Present Truth, February 27, 1908.
Spies, F. W. "Bahia, Brazil." ARH, February 13, 1908.
Spies, F. W. "Shining Lights." ARH, August 1, 1907.
Tonjes, H. "A Colportagem no Brasil." Revista Adventista, November 1909. Accessed February 18, 2020, https://acervo.cpb.com.br/ra.
"Várias Notícias." Revista Adventista, June 1910. Accessed February 18, 2020, https://acervo.cpb.com.br/ra.
Notes