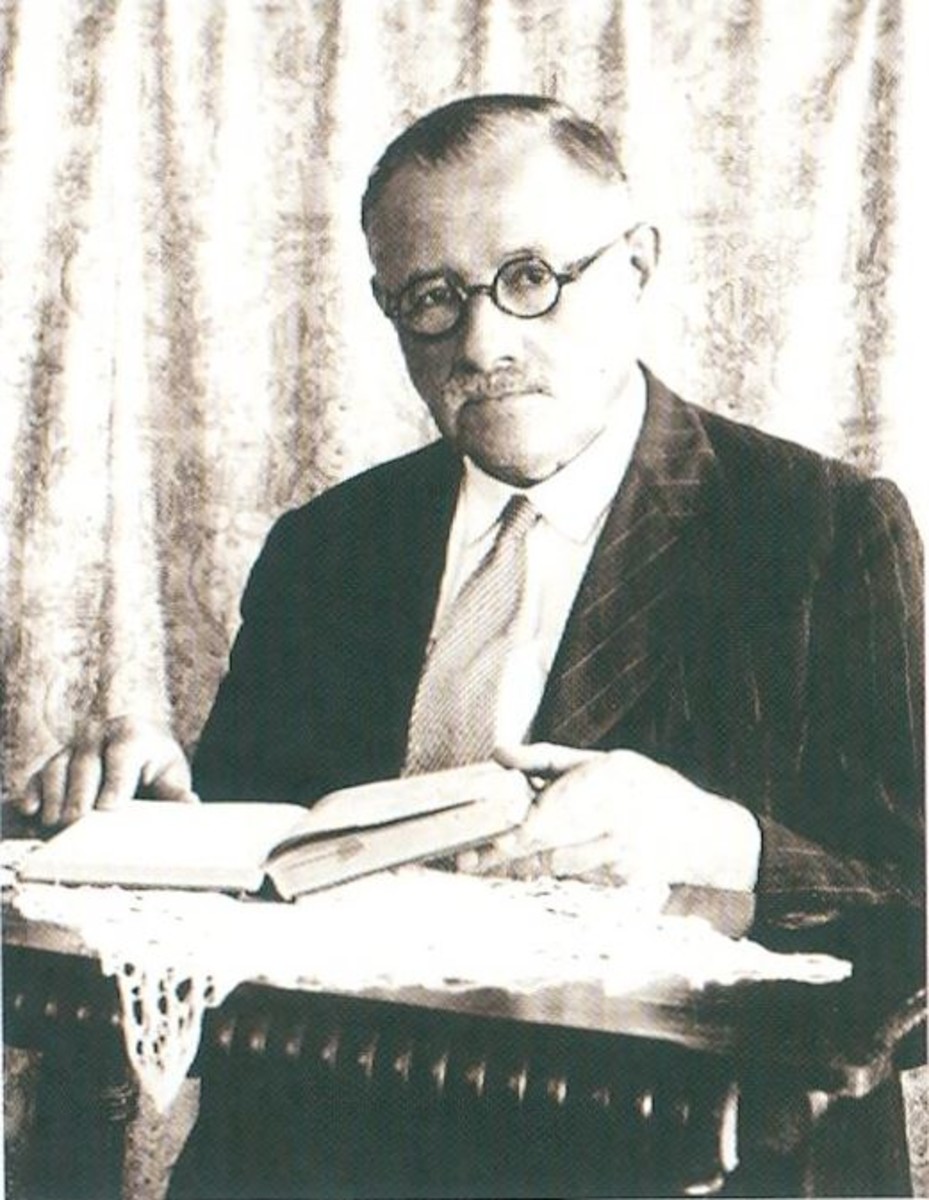 Spies, Frederick Weber (1866–1935)
×
The Brazilian White Center – UNASP is a team of teachers and students at the Brazilian Ellen G. White Research Center – UNASP at the Brazilian Adventist University, Campus Engenheiro, Coelho, SP. The team was supervised by Drs. Adolfo Semo Suárez, Renato Stencel, and Carlos Flávio Teixeira. Bruno Sales Gomes Ferreira provided technical support. The following names are of team members: Adriane Ferrari Silva, Álan Gracioto Alexandre, Allen Jair Urcia Santa Cruz, Camila Chede Amaral Lucena, Camilla Rodrigues Seixas, Daniel Fernandes Teodoro, Danillo Alfredo Rios Junior, Danilo Fauster de Souza, Débora Arana Mayer, Elvis Eli Martins Filho, Felipe Cardoso do Nascimento, Fernanda Nascimento Oliveira, Gabriel Pilon Galvani, Giovana de Castro Vaz, Guilherme Cardoso Ricardo Martins, Gustavo Costa Vieira Novaes, Ingrid Sthéfane Santos Andrade, Isabela Pimenta Gravina, Ivo Ribeiro de Carvalho, Jhoseyr Davison Voos dos Santos, João Lucas Moraes Pereira, Kalline Meira Rocha Santos, Larissa Menegazzo Nunes, Letícia Miola Figueiredo, Luan Alves Cota Mól, Lucas Almeida dos Santos, Lucas Arteaga Aquino, Lucas Dias de Melo, Matheus Brabo Peres, Mayla Magaieski Graepp, Milena Guimarães Silva, Natália Padilha Corrêa, Rafaela Lima Gouvêa, Rogel Maio Nogueira Tavares Filho, Ryan Matheus do Ouro Medeiros, Samara Souza Santos, Sergio Henrique Micael Santos, Suelen Alves de Almeida, Talita Paim Veloso de Castro, Thais Cristina Benedetti, Thaís Caroline de Almeida Lima, Vanessa Stehling Belgd, Victor Alves Pereira, Vinicios Fernandes Alencar, Vinícius Pereira Nascimento, Vitória Regina Boita da Silva, William Edward Timm, Julio Cesar Ribeiro, Ellen Deó Bortolotte, Maria Júlia dos Santos Galvani, Giovana Souto Pereira, Victor Hugo Vaz Storch, and Dinely Luana Pereira.
First Published: July 24, 2021
Frederick Weber Spies was a canvasser, pastor, missionary in Brazil for almost 40 years.
Frederick Weber Spies was born on June 29, 1866, in the city of Philadelphia, Pennsylvania, in the United States.1 The son of Caroline Spies (1833-1914),2 his siblings were: George W. Spies (1863-1937),3 Margaret Spies (1870-1942),4 and Carrie Spies (Lukens) (1873-1948).5 Like him, George and Carrie also dedicated their lives to the Seventh-day Adventist church ministry.6
Frederick spent his childhood and youth in Pennsylvania, where he became an Adventist when he was 22 years old. One year after his conversion, he decided to serve God as a canvasser, working at the Pennsylvania Tract and Missionary Society until 1892. During that last year, he married Isadora (Read) Spies (1857-1937), who had been converted into the Adventist faith by listening to Pastor Jim Sauders' preaching around 1890. From their marriage was born a daughter, Mabel Spies (Gross).7
The day after their wedding, the couple left for Germany in response to a call for Frederick to serve as director of their canvassing department.8 In 1896, after four years of missionary experience and being fluent in the German language, Frederick was invited by the General Conference to join the small group of missionaries in Brazil. After accepting the call, Frederick was ordained to the pastoral ministry and left with his family for Brazil. Upon arriving there, they settled in the state of Rio de Janeiro.9At the time, Adventism in the country was still in its beginnings, with the first ordained pastor, Frank Westphal, arriving in South America in 1894. During that period, the missionaries in Brazil were not able to hold evangelistic efforts directed to native Brazilians due to a language limitation, so the Adventist message was largely limited to German immigrants. Indeed, the first converts to the Adventist faith were among that group.
Spies' work consisted in traveling throughout the country, preaching and canvassing especially to the German communities. As an ordained pastor, he also performed many baptisms among converts who were a fruit of the pioneer canvassers' work. The trips were long, mostly made on muleback, and the roads presented several challenges.10 Arriving in Brazil, he worked in the states of Minas Gerais, Espírito Santo, Paraná, and Rio Grande do Sul.11 In 1900, he went to Brusque in the state of Santa Catarina, where he helped John Lipke to inaugurate the first Adventist school officially established in that country with the goal to train missionaries.12
In 1903, he returned to Rio de Janeiro, where he worked actively.13 In 1905, he was elected vice president of the Brazilian Conference, whose president was Huldreich F. Graf.14 In 1906, the South American Union Mission was organized, with Joseph W. Westphal as president, and the Brazilian territory was divided into four administrative institutions.
During most of his administration, Spies was the only worker in this large area, receiving help from two other workers for only a short period of time. He continued to live in Rio de Janeiro, dividing his time between working in Rio de Janeiro and traveling to meet the field's demands. From 1909 on, he was also vice president of the South American Union Mission, working alongside Joseph Westphal.15 During this period, in 1908 he baptized the first Adventist of the state of Bahia, Antônio Leôncio da Penha, in the city of Santo Antônio de Jesus.16
In 1911, the Brazilian Union Conference was organized, headquartered in the district of São Bernardo in the city of São Paulo, of which Frederick was soon elected president. He served in this position for eight years, during which time he was also editor of the magazines Arauto da Verdade (Herald of Truth) and Revista Mensal (Adventist Review).17 In 1919, the Brazil Union Conference was divided into two Unions: the South Brazil Union Conference, under the command of Frederick Spies, and the North Brazil Union Conference, led by H. J. Meyer.18 Three years later, in 1922, Spies was elected president of the East Brazil Union Mission, where he served until 1926.19
The following year, Spies accepted a call to lead the Brazil Publishing House alongside M. V. Tucker in the city of Santo André in the state of São Paulo, where he worked until his retirement in 1933.20 Even though he was retired, Pastor Spies continued to preach and give Christian counsel to friends until his last day. On the Sabbath before his death, he attended the German church worship in São Paulo. After the service, he wanted to visit the people he knew throughout the state, but was not able due to his debilitated health. 21
Pastor Frederick Spies passed away on July 31, 1935, in the city of Santo André, São Paulo.22 As a missionary pastor and administrator, he made a powerful contribution to the Seventh-day Adventist Church in Brazil, witnessing the initial development of the Church in this country. He was the first president of Brazilian Union Conference and one of the pioneer ordained pastors to work in the territory where he passionately served for almost 40 years.
Sources
"Death of Elder F. W. Spies." ARH, August 15, 1935.
"Elder G. W. Spies." ARH, September 16, 1937.
"General Conference Notes." ARH, March 14, 1893.
Hibbard, E. J. "Proceedings of the Pennsylvania Tract and Missionary Society." ARH, July 12, 1892.
Jonson, J. Berger. "Mais um Veterano que Tomba." Revista Adventista 30, no. 9 (September 1935).
"Lukens." North Pacific Union Gleaner, May 11, 1948.
Lenheim, L. E. "Spies." Lake Union Herald, September 29, 1942.
Paroschi, Wilson. "União Central-Brasileira, Com Deus no Comando." Revista Adventista, 82, no. 10 (October 1986).
Santana, Heron. "Colheita no Semiárido." Revista Adventista, March 2010.
Shaw, John L. "Observations in South America." ARH, August 12, 1920.
"Seventh Meeting, Sunday, April 7." General Conference Bulletin 4, no. 5 (April 8, 1901).
Seventh-day Adventist Yearbook. Washington, D.C.: Review and Herald Publishing. Various years.
Spies, F. W. "A Sabbath Afternoon with Our Missionaries." ARH 90, no. 27 (July 3, 1913): 640.
Spies, F. W. "An Interesting Experience in Brazil." ARH, January 2, 1908.
Spies, F. W. "Another Worker in the North Brazil Mission." ARH, September 19, 1907.
Spies, F. W. "Brazil." ARH, November 2, 1897.
Spies, F. W. "Germany." The Home Missionary 8, no. 5 (May 1896).
Spies, F. W. "How the Sabbath Truth Gained Its First Adherent in Bahia." Missions Quarterly 5, no. 2 (Second Quarter 1916).
Spies, F. W. "Items from Brazil." ARH, July 31, 1900.
Spies, F. W. "Notes from Brazil." ARH, September 18, 1900.
Spies, Isadore. "Minas Geraes, Brazil." The Missionary Magazine 11, no. 6 (June 1899).
Thurston, W. H. "Mission School in Brazil." The Missionary Magazine XII, no. 11 (November 1900).
Waldvogel, Luiz. "Isadora Read Spies." Revista Adventista 33, no. 1 (January 1938).
Wilcox, E. H. "Frederick Weber Spies." ARH, September 12, 1935.
Wilcox, F. M. "Summary of Mission Work." ARH, September 8, 1896.
Woods, J. H. "Spies." ARH, October 7, 1915.
Woods, J. H. "Spies." Australian Record, December 21, 1914.
Notes